Description
Note: This page has several variations of the new Raspberry Pi High-Quality Camera module -M12 Mount and M12 lenses. Please select the option you prefer correctly.
---
Raspberry Pi High-Quality Camera Module with M12-Mount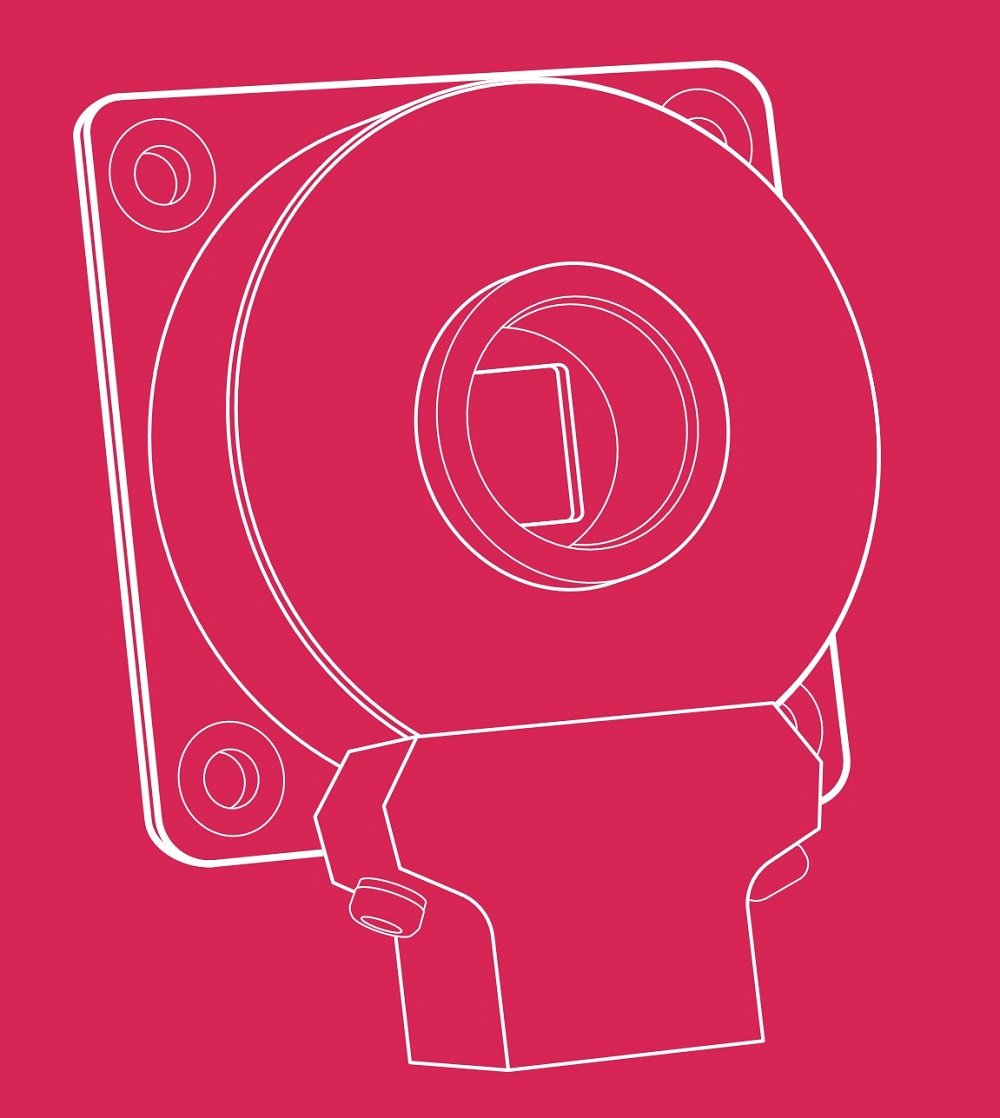 Like the existing Raspberry Pi HQ Camera (C or CS Mount), the M12-Mount version is built around the 12.3-megapixel Sony IMX477 image sensor module. The M12-Mount version of the High-Quality Camera comes with metalwork that natively supports M12-mount lenses.
Check out the "Hot From Oven" launching of Raspberry Pi High-Quality Camera Module M12 Mount by Cytron Technologies:
The Raspberry Pi High-Quality Camera M12 is the latest camera accessory from Raspberry Pi. It offers higher resolution and sensitivity (approximately 50% greater area per pixel for improved low-light performance) than the existing Camera Module v2.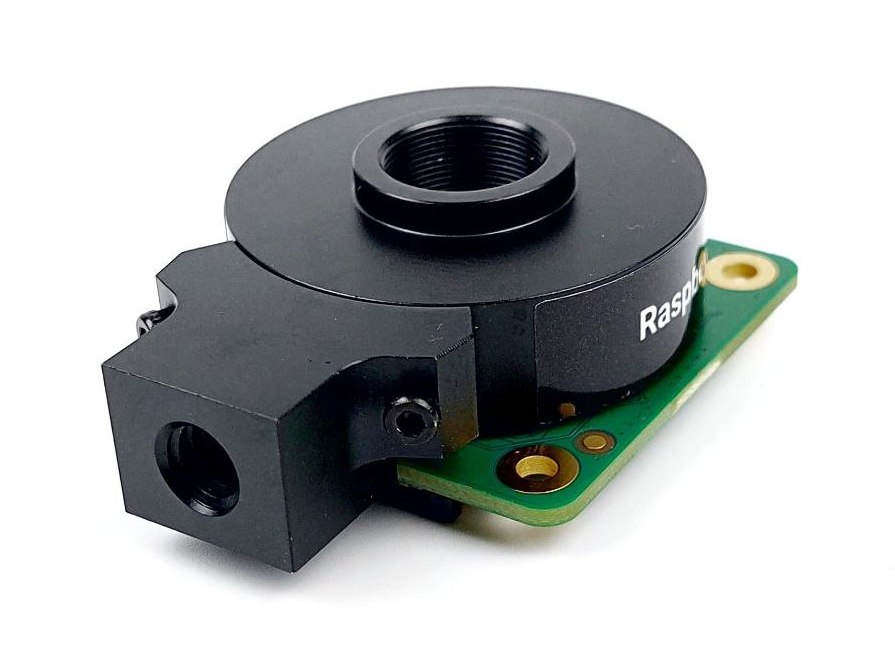 The package comprises a circuit board carrying a Sony IMX477 sensor, an FFC (Flexible Flat Cable) cable for connection to a Raspberry Pi computer, a milled aluminum M12 lens mount with integrated tripod mount, a camera sensor cover, and a few lens holders/locking rings.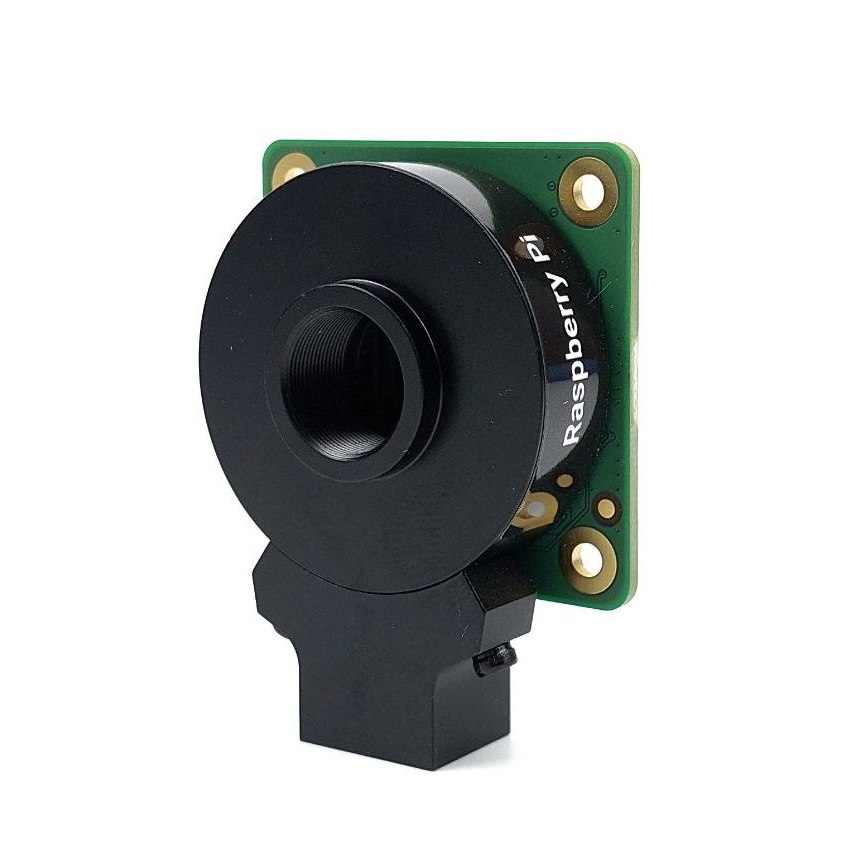 This High-Quality Camera M12-Mount provides an alternative to industrial and consumer applications, including security cameras, which require the highest levels of visual fidelity and/or integration with specialist optics and use a variety of M12 lenses. It is compatible with all models of Raspberry Pi computers from Raspberry Pi 1 Model B onwards, using the latest software release from
www.raspberrypi.
com
.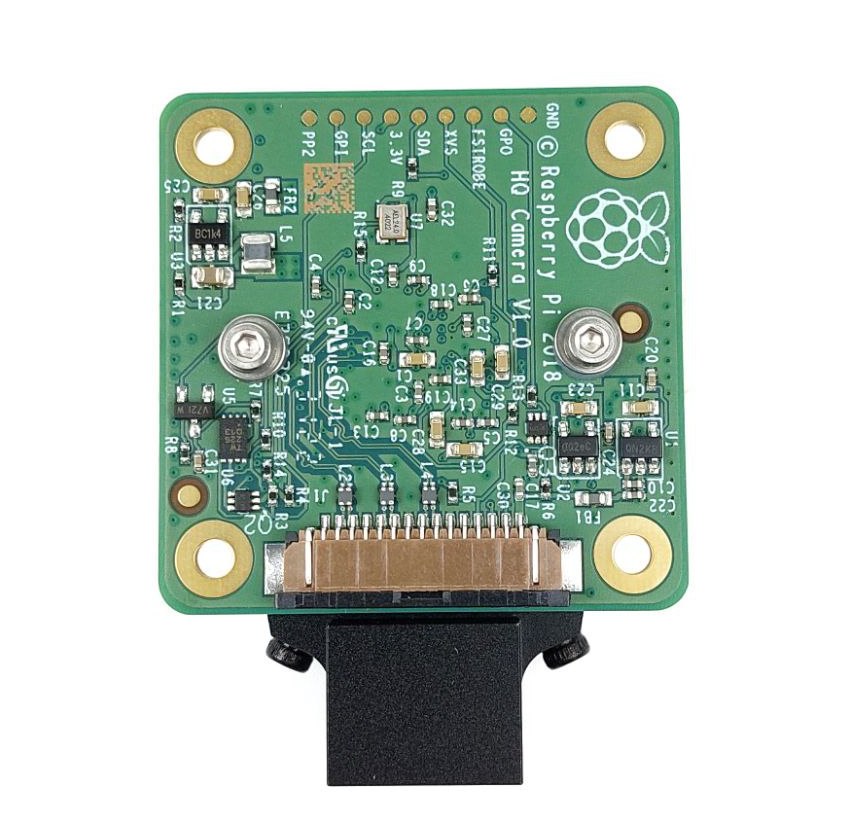 The High-Quality Camera M12 Mount DOES NOT come with a lens, yet it MUST have a lens to operate, so choose one of the M12 lenses and match it. To help users work with the new M12 mount HQ camera module, we are getting several M12 lenses. However, you are free to use your existing M12 lens if you have it. For example this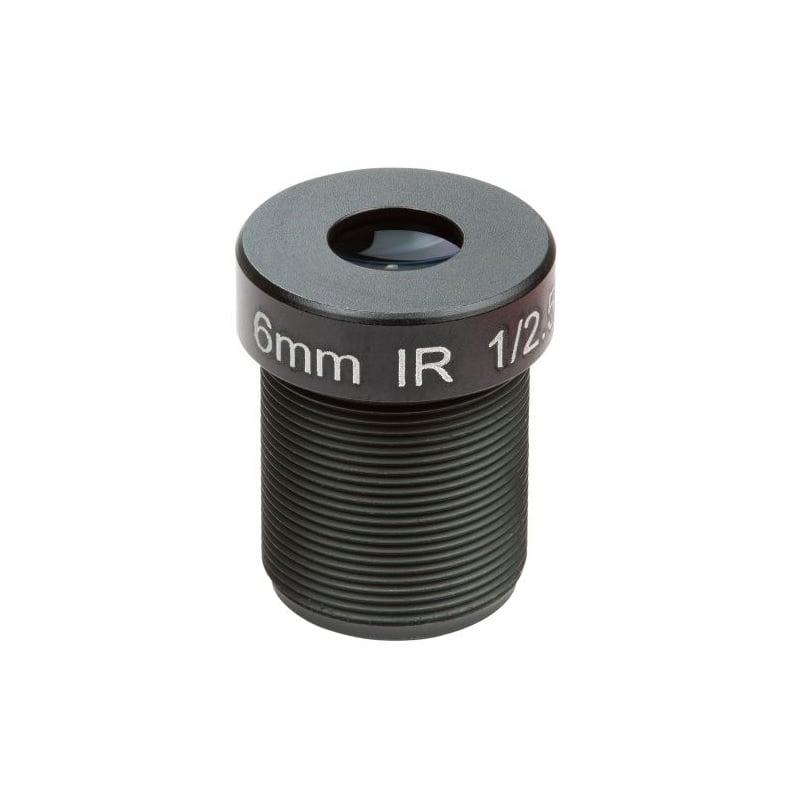 Here are some photos taken with a few lenses: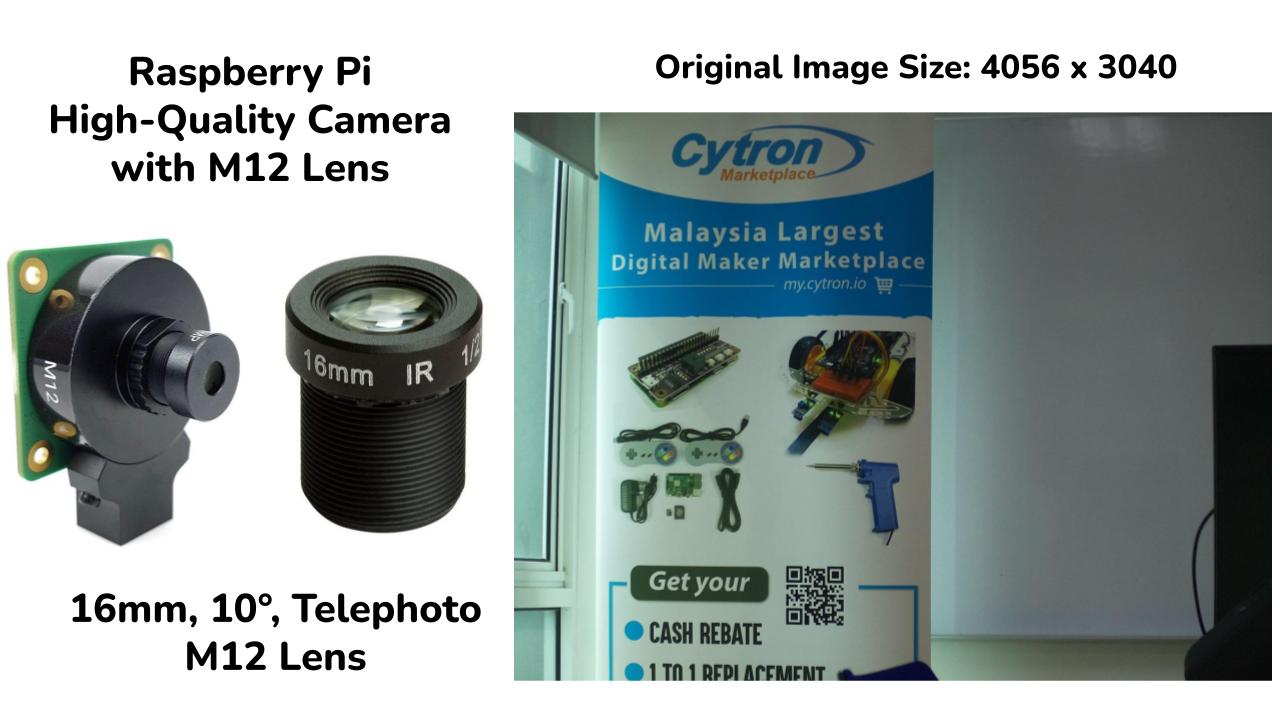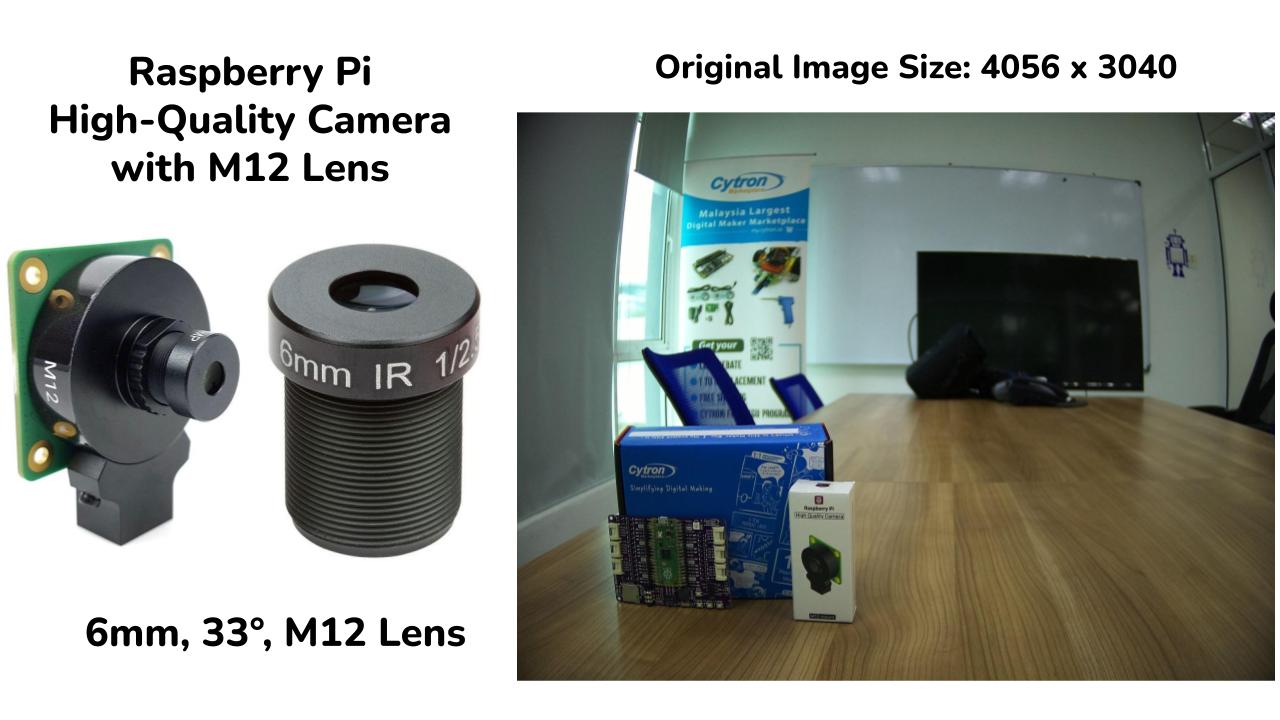 You might also want to get different lengths of 15-pin Ribbon/FFC cable for better movement of the HQ camera M12. We have tried up to 2 meters and it works fine:
As mentioned earlier, this HQ camera module M12 interfaces with Raspberry Pi by way of a 15-pin Ribbon Cable, to the dedicated 15-pin MIPI Camera Serial Interface (CSI), which was designed especially for interfacing with cameras. The CSI bus is capable of extremely high data rates, and it exclusively carries pixel data to the Raspberry Pi's processor.
With this HQ camera M12, you can now capture the high-resolution picture with Raspberry Pi, and with the changeable lens to get different zoom and focus points.
This HQ camera module M12 is compatible with:
Note: The HQ Camera module M12 is NOT compatible with the 1st version of the Raspberry Pi Zero board that does not come with a CSI port.
Not familiar with the Raspberry Pi HQ Camera M12? Fear not, check out the official HQ camera guide from Raspberry Pi.
Note: As Raspberry Pi releases the latest Operating System, the bullseye, you might need to enable the camera legacy support if your microSD card comes with the bullseye OS (the desktop show a sunset wallpaper). Please check out this link from Raspberry Pi.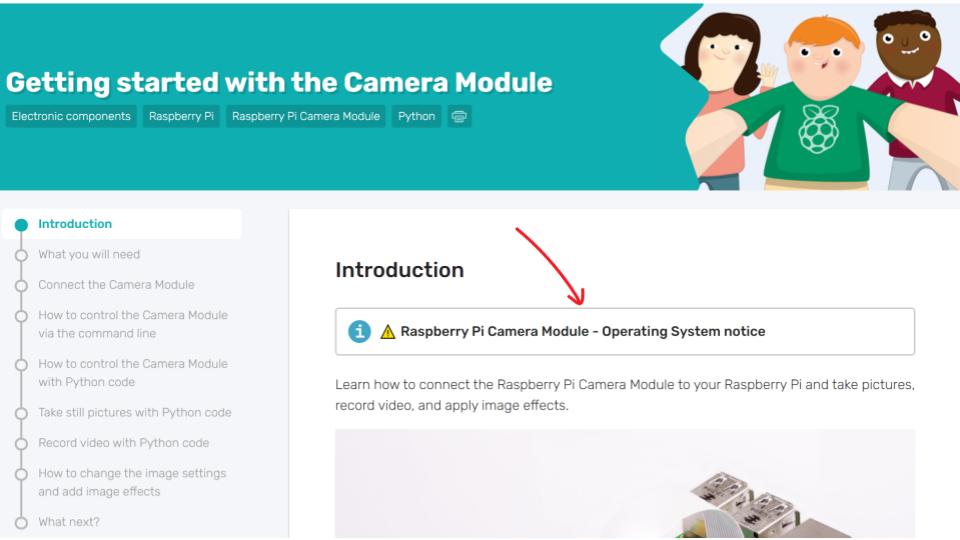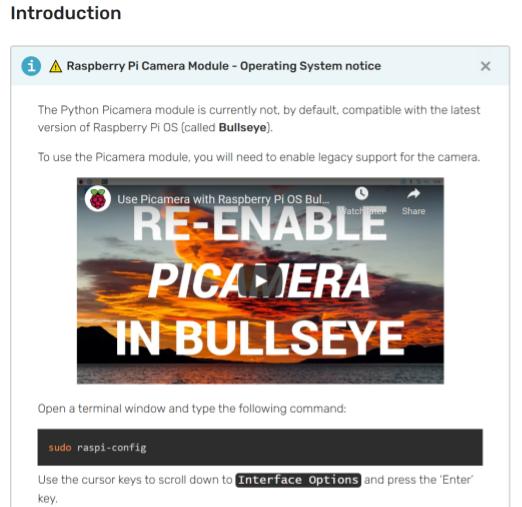 Features
Raspberry Pi HQ Camera Module M12 Mount:
Image Sensor:

SONY IMX477R stacked, back-illuminated sensor

12.3 Megapixels

7.9mm sensor diagonal

1.55um x 1.55 um pixel size

Output: RAW12/10/8, COMP8

Back Focus Length of Lens: 2.6mm - 11.8mm

Lens standards: M12-mount

Lens sensor format: 1/2.3" (7.9mm) or larger

No focusing lens included, but it is a MUST to have a lens, so get it separately:

IR filter: integrated

Ribbon cable/FFC length: 200mm

Tripod mount: 1/4" - 20

Compliance:

FCC 47 CFR Part 15, Subpart B, Class B Digital Device

Electromagnetic Compatibility Directive (EMC) 2014/30/EU

Restriction of Hazardous Substances (RoHS) Directive 2011/65/EU

Connects to the Raspberry Pi board via the FFC/Ribbon cable (included)

Size: 38mm x 38mm x 19.18mm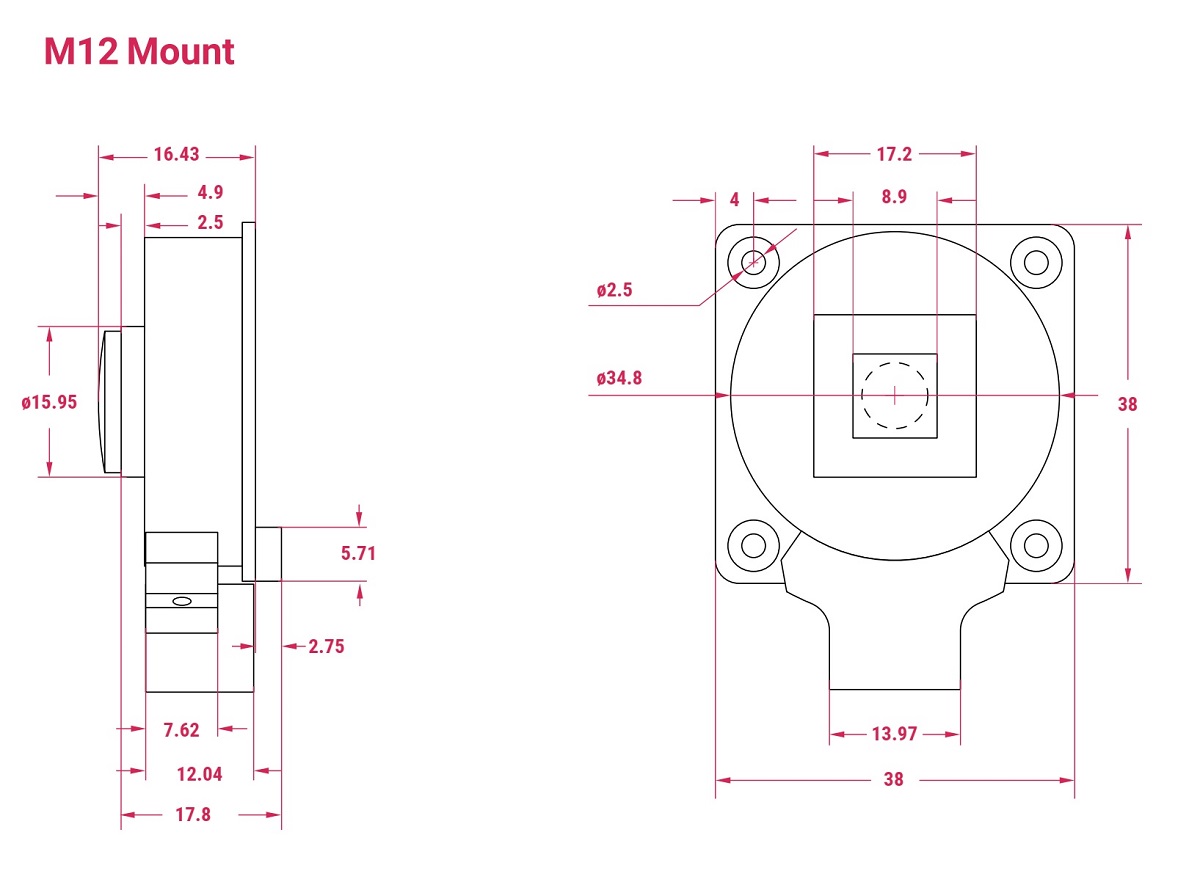 M12-Mount 10º 16mm Telephoto Lens:
Optical Format: 1/2.5"
Effective Focal Length:16mm
35mm equivalent focal length: 173mm
FOV on 1/2.5" sensor(D/H/V): 29°/23°/17°
FOV on 1/2.7" sensor(D/H/V): 25°/22°/12°
FOV on 1/2.8" sensor(D/H/V): 23°/20°/11°
FOV on 1/2.9" sensor(D/H/V): 20°/18°/10°
HFOV on 1/4" RPi Camera: 10°, F/NO: 2.0
Mount: M12, Length Holder Height: 13mm
Screws, specifications, and instructions for changing lens provided.
IR Sensitivity: sensitive to visible light, with a 650nm IR filter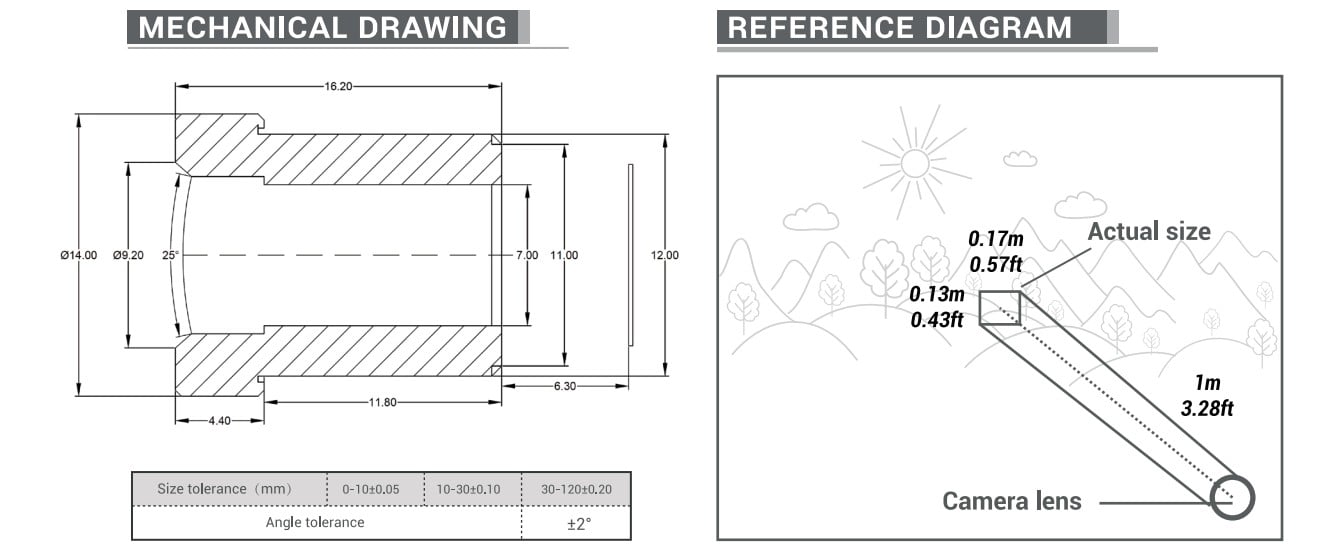 M12-Mount 33º 6mm Lens:
Optical Format: 1/2.5"
Effective Focal Length: 6mm
35mm equivalent focal length: 64.9mm
FOV on 1/2.5" sensor(D/H/V): 67°/53°/41°
FOV on 1/2.7" sensor(D/H/V): 64°/57°/34°
FOV on 1/2.8" sensor(D/H/V): 62°/55°/33°
FOV on 1/2.9" sensor(D/H/V): 60°/53°/32°
HFOV on 1/4" RPi Camera: 33°, F/NO: 2.0
Mount: M12, Length Holder Height: 13mm
Size: 14mm x 17.4mm, Weight: 5g
IR Sensitivity: sensitive to visible light, with a 650nm IR filter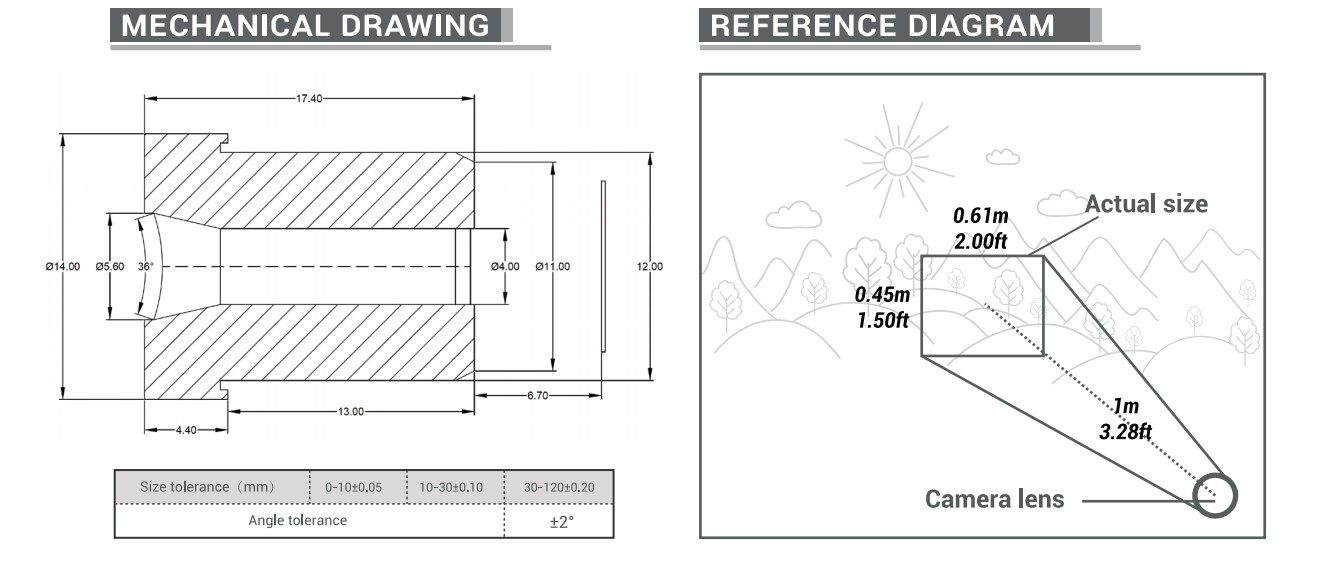 Packing List
1 x Raspberry Pi High-Quality Camera Module M12 Mount

1 x Raspberry Pi HQ Camera Module with M12 Lens Mount
1 x 20cm long 15-way FFC CSI cable
3 x M12 Lens Mount Holder/Locking Ring
1 x M12 Cover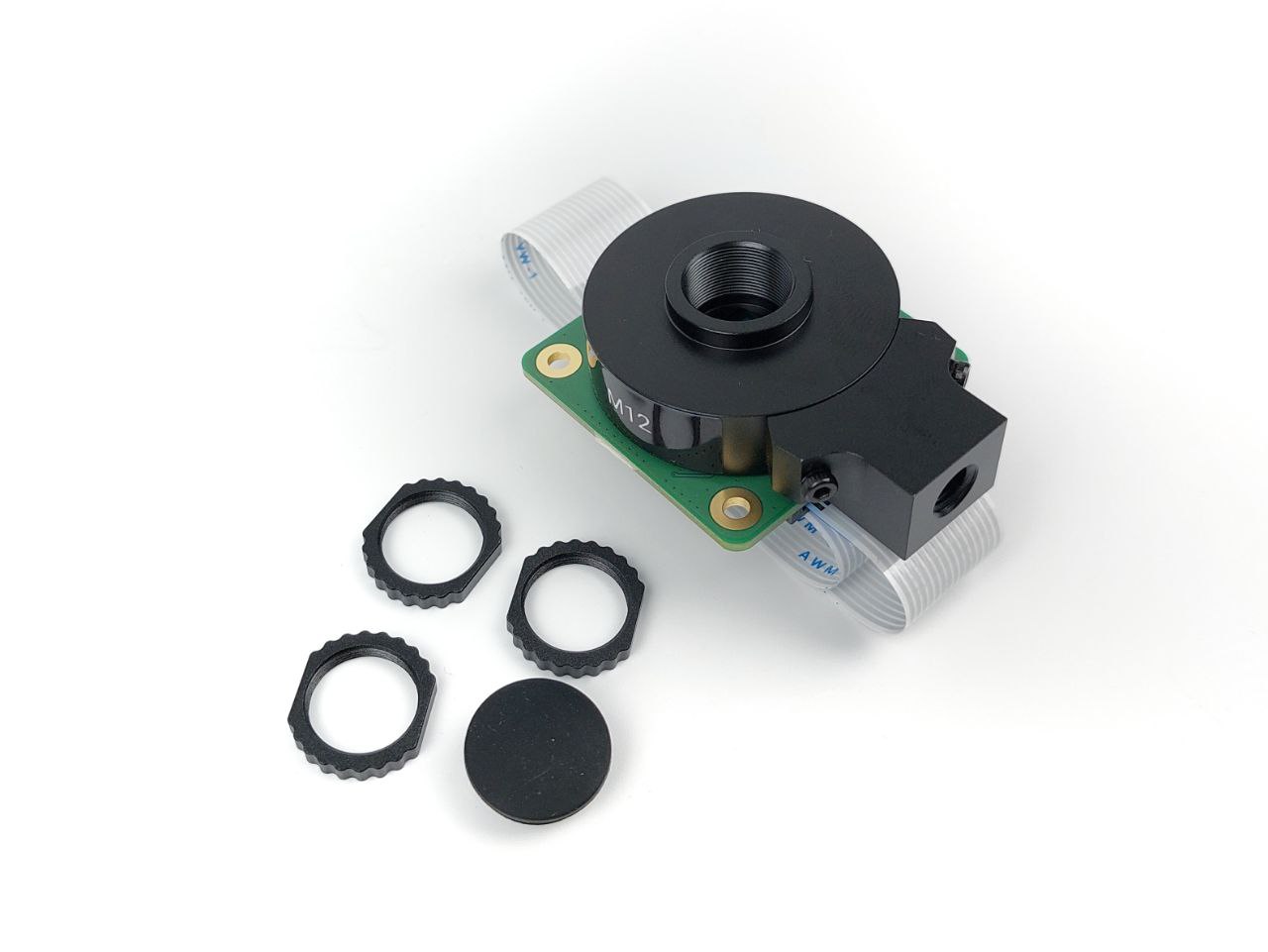 1 x M12-Mount 10º 16mm Telephoto Lens: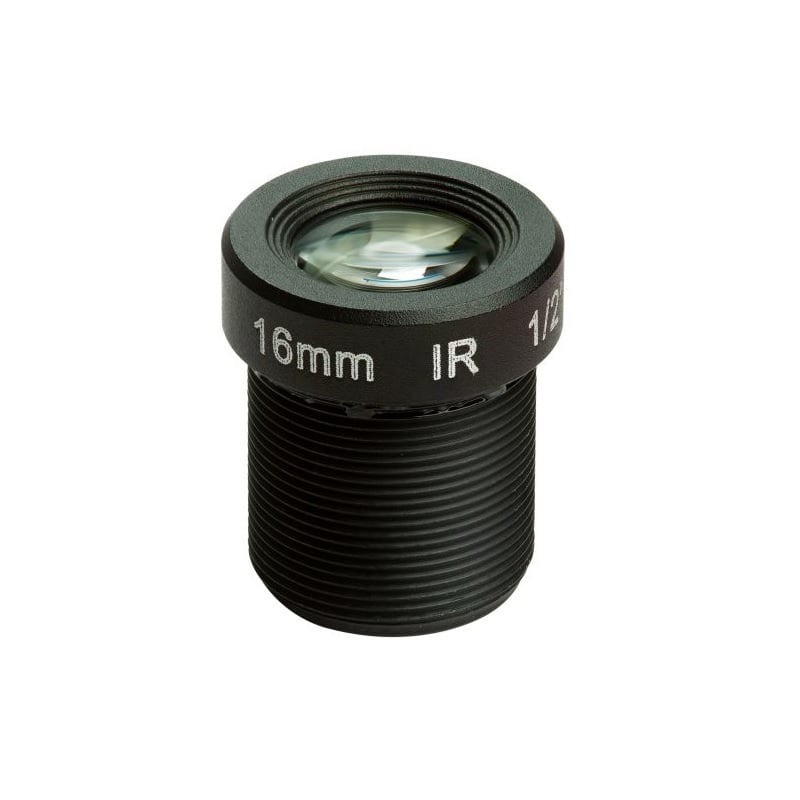 1 x M12-Mount 33º 6mm Lens: