This Tripod Mount has several benefits including photo stabilization. It allows users to watch Youtube, their favorite movie, or show without straining their neck, shoulders, and arms.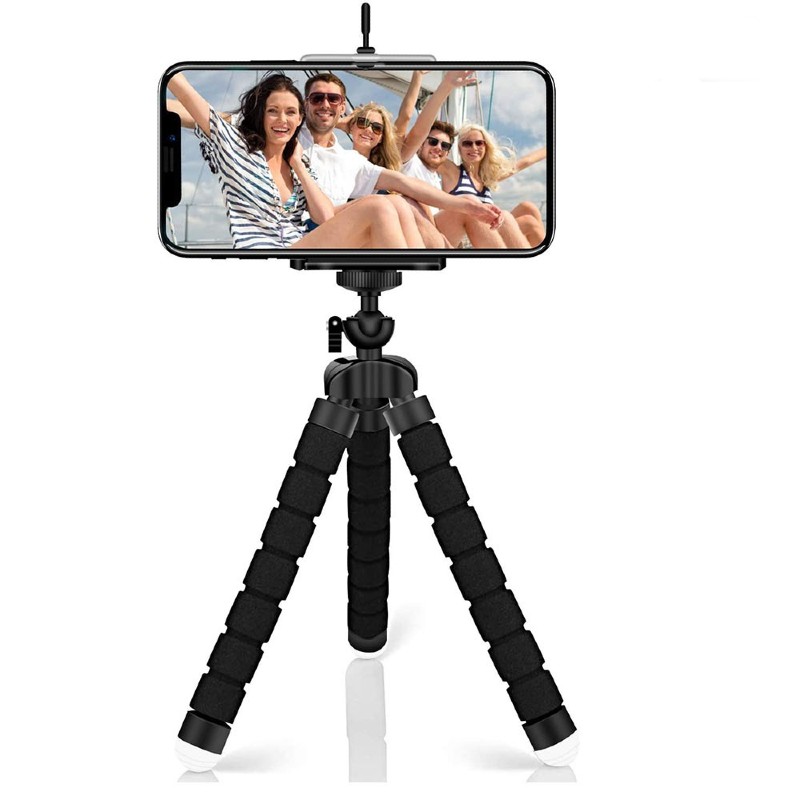 Note: The camera holder is not included.
If you're using this tripod stand with a camera, its versatility also allows you to get shots from various angles. The stand comes with adjustable socket joints and flexible feet. You can bend the feet at your will for perfect photos!
This octopus tripod stand is also compatible with the Raspberry Pi HQ camera module.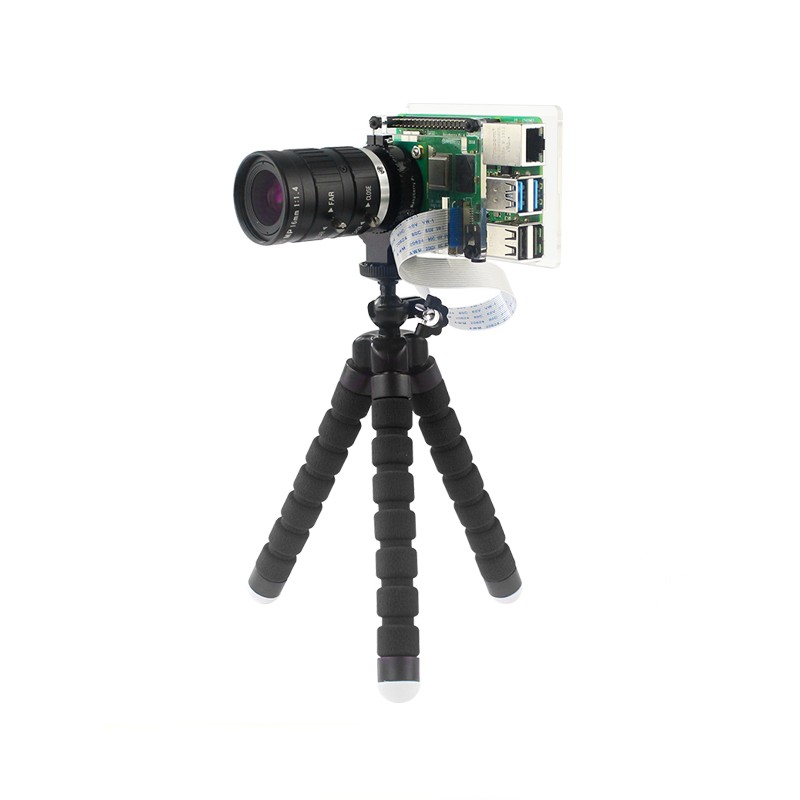 Note: This is only a camera stand. Raspberry Pi board, HQ Camera Module, lens, and the acrylic case with HQ camera mount are NOT included in the packing list. Please get them separately.
Features and specifications:
Complete flexibility, made of hard plastic
Snap photo and record video at any angle with 360° rotatable socket joint
Portable and durable, easy to carry, and lightweight
1/4" screw link attachments screw that fits most digital cameras, DSLR and also Raspberry Pi HQ camera module
Allows users to level out a camera on the most uneven surfaces
Weight: 43g
The stand can support max 350g
Color: Black
Material: Environmental protection ABS, sponge
Packing list:
1 x Black Flexible Portable Camera Stand