Description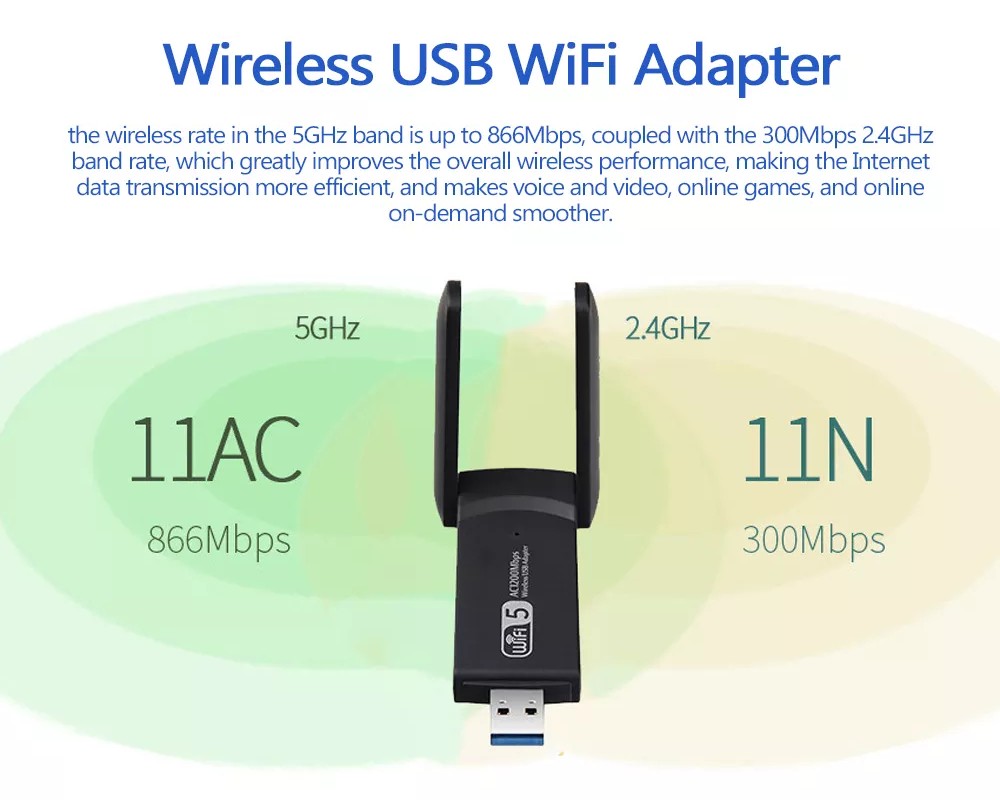 This USB wireless network card can be used for Jetson NANO Developer Kits and PCs. It is mainly used to receive wireless networks. It uses MU-MIMO technology sor boosted efficiency, external 2dBi smart antenna, stronger penetration, more stable signal transmission, wider coverage, with maximumaximum speed up to 866Mbps on 5GHz or 300Mbps on 2.4GHz. The antenna supports 180° rotation, which enable the users to adjust the angle of the antenna according to the actual use environment and signal, which can make users enjoy the high-speed network at any time.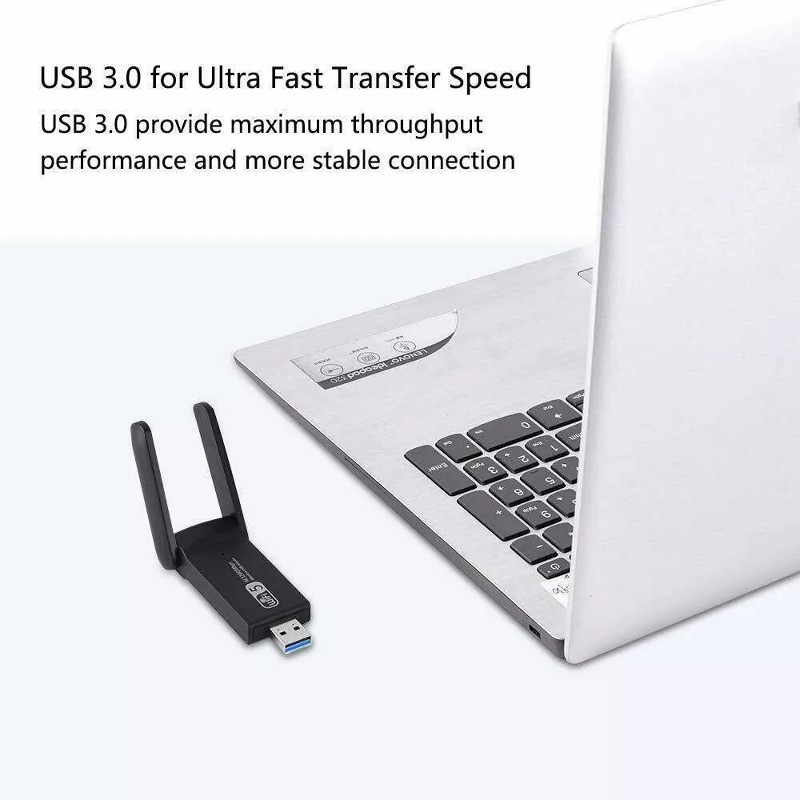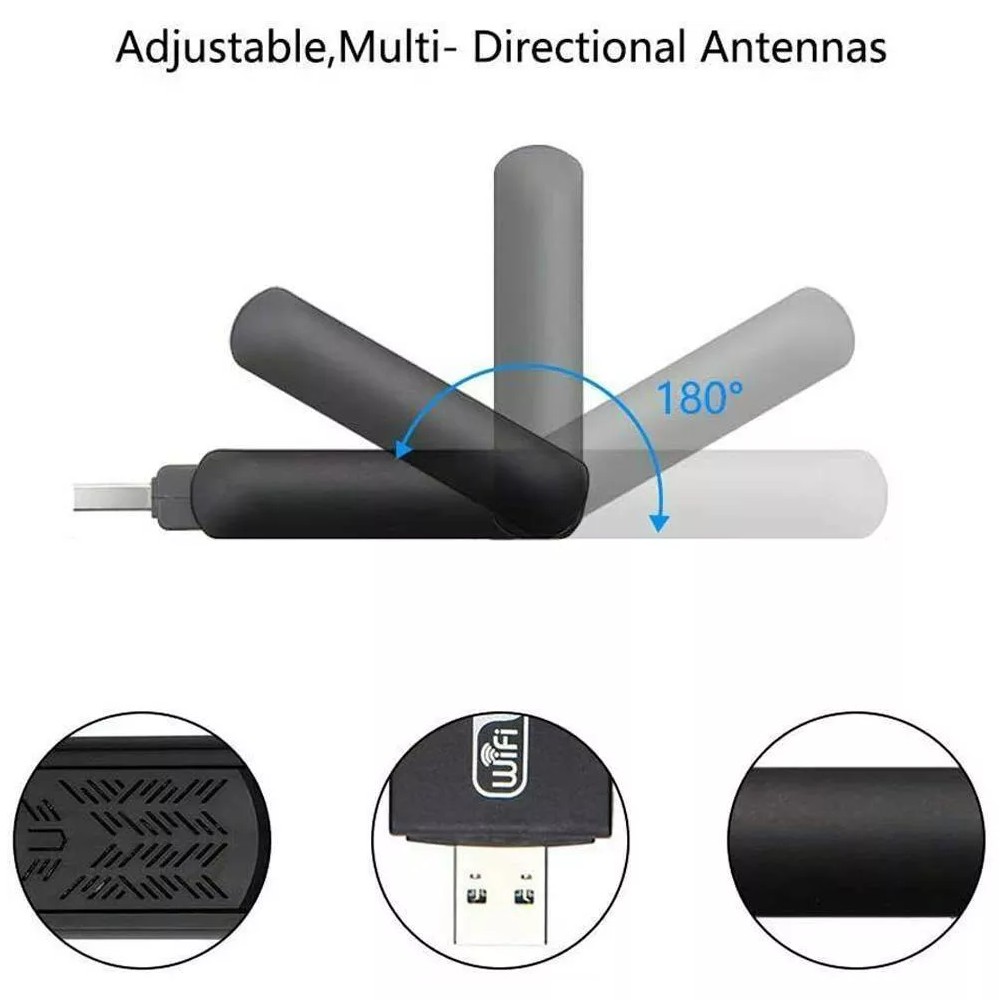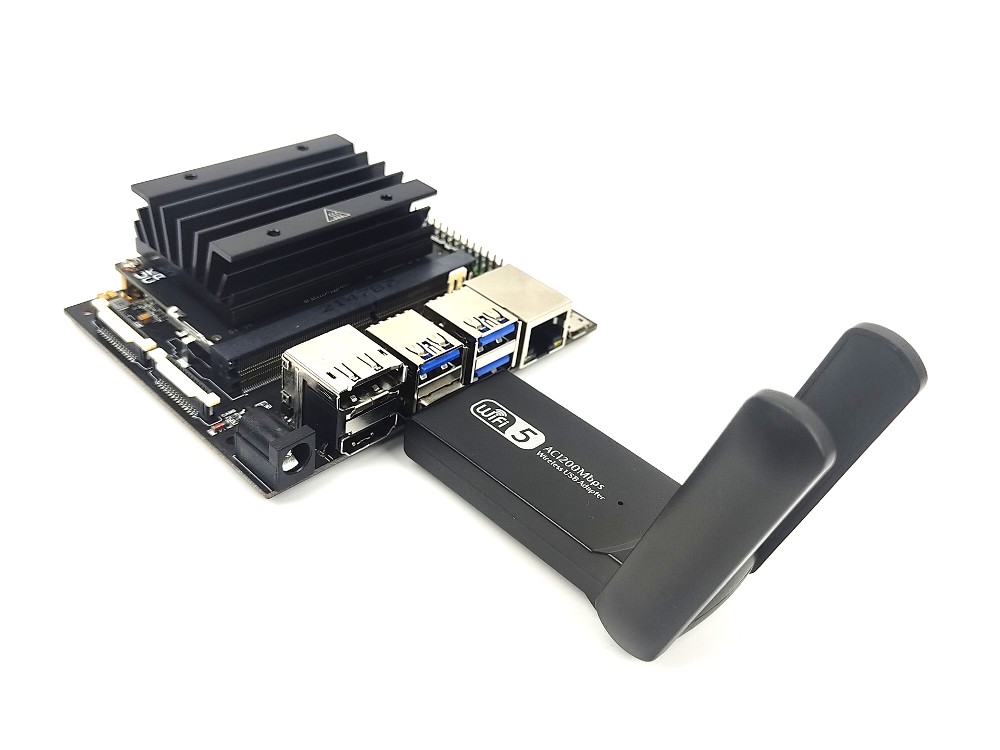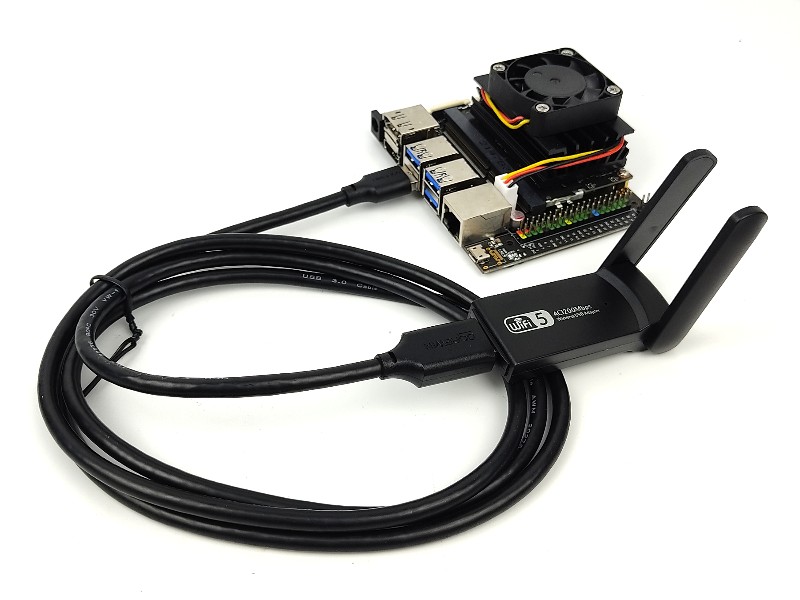 Features
Features:
Suitable for wireless connection of desktop PCs and other devices, can provide convenient and fast wireless Internet access.
Support automatic detection function, can automatically adjust the rate.
Follow IEEE 802.11a, IEEE 802.11b, IEEE 802.11g, IEEE 802.11n, IEEE 802.11ac standards.
Support WPA, WPA2 mechanism, support TKIP, AES, WEP encryption, can provide guarantee for wireless network connection.
The wireless rate in the 5GHz band is up to 866Mbps, coupled with the 300Mbps 2.4GHz band rate, which greatly improves the overall wireless performance, making the Internet data transmission more efficient.
Miniature appearance design, exquisite and compact, does not occupy space, easy to use and carry.
The network card is plugged into a networked computer and set to A-P mode. At this time, it is equivalent to a wireless router, which can support WiFi sharing of other notebooks, intelligent phones, tablet computers and other wireless devices.

Specifications:
Material: ABS
Color: black
Standard: IEEE 802.11ac, IEEE 802.11a, IEEE 802.11b/g/n
Interface: USB 3.0
Frequency range:

2.4GHz-2.4835GHz
5.12GHz-5.825GHz

Wireless speed:

11ac: up to 866Mbps
11n: up to 300Mbps
11g: 6/9/12/18/24/36/48/54Mbps
11b: 1/2/5.5/11Mbps

Working channel number: 1-14 (2.4G); 36-165 (5G)
Spread spectrum: DSSS
Modulation type: OFDM/CCK/16-QAM/64-QAM
Wireless transmition power: 20dBm (MAX EIRP)
LED light status
Operating environment:

Operating temperature: 0°C-40°C (32°F-104°F)
Storage temperature: -40°C-70°C (-40°F-158°F)
Relative humidity: 10%-90%RH non-condensing
Storage humidity: 5%-90%RH non-condensing

Support operating system:

32bit/64bit Windows 7/8.1/10
MacOS
Linux
Dimension: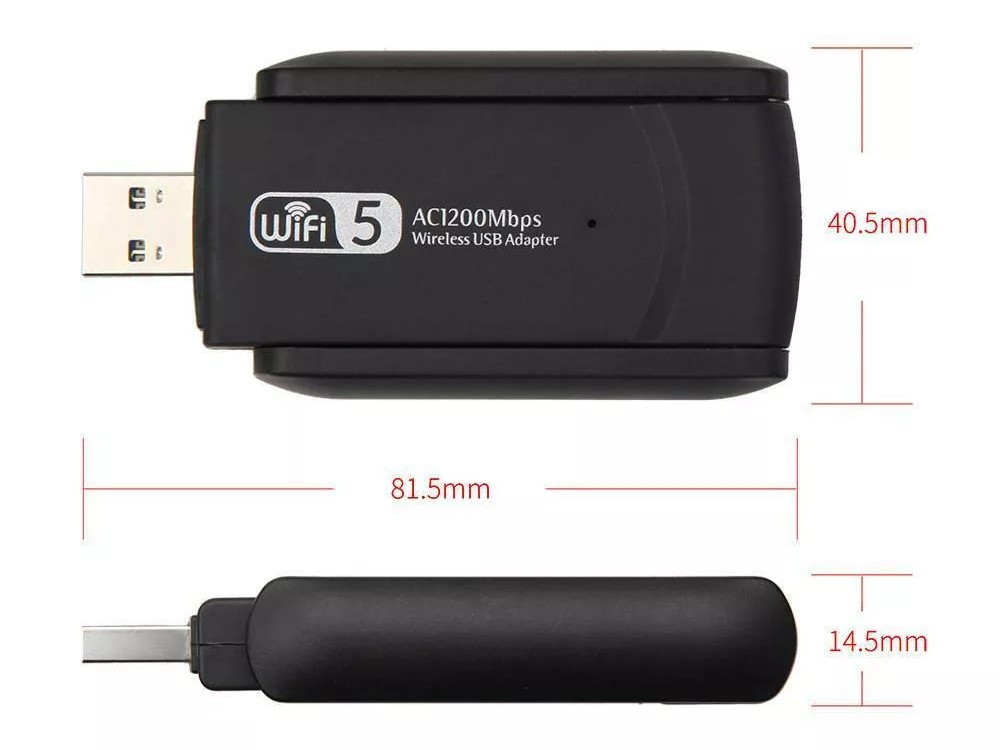 Packing List
1 x USB3.0 Dual Band WiFi Dongle IEEE802.11 b/n/g/ac
1 x USB3.0 adapter