Description
Some people must be tired of using small SD cards as memory space with low performance and specifications. It's time to change! Let's upgrade to SSD storage instead of using the normal SD card. The problem is most computer, smartphone, and Raspberry Pi does not have the socket for SSD storage. To overcome this problem, you just need a portable drive!
This USB 3.0 to M.2 NVMe B+M Key Case is compatible with our MakerDisk brand, NVMe 2280 M-Key MakerDisk SSD and NVMe 2242 B+M-Key MakerDisk SSD. Plus, this case can be used with 4 variations of M.2 NVMe size (2230, 2242, 2260, 2280). It also comes with a USB C to USB 3.0 cable, so that you can directly connect to Raspberry Pi or any computer.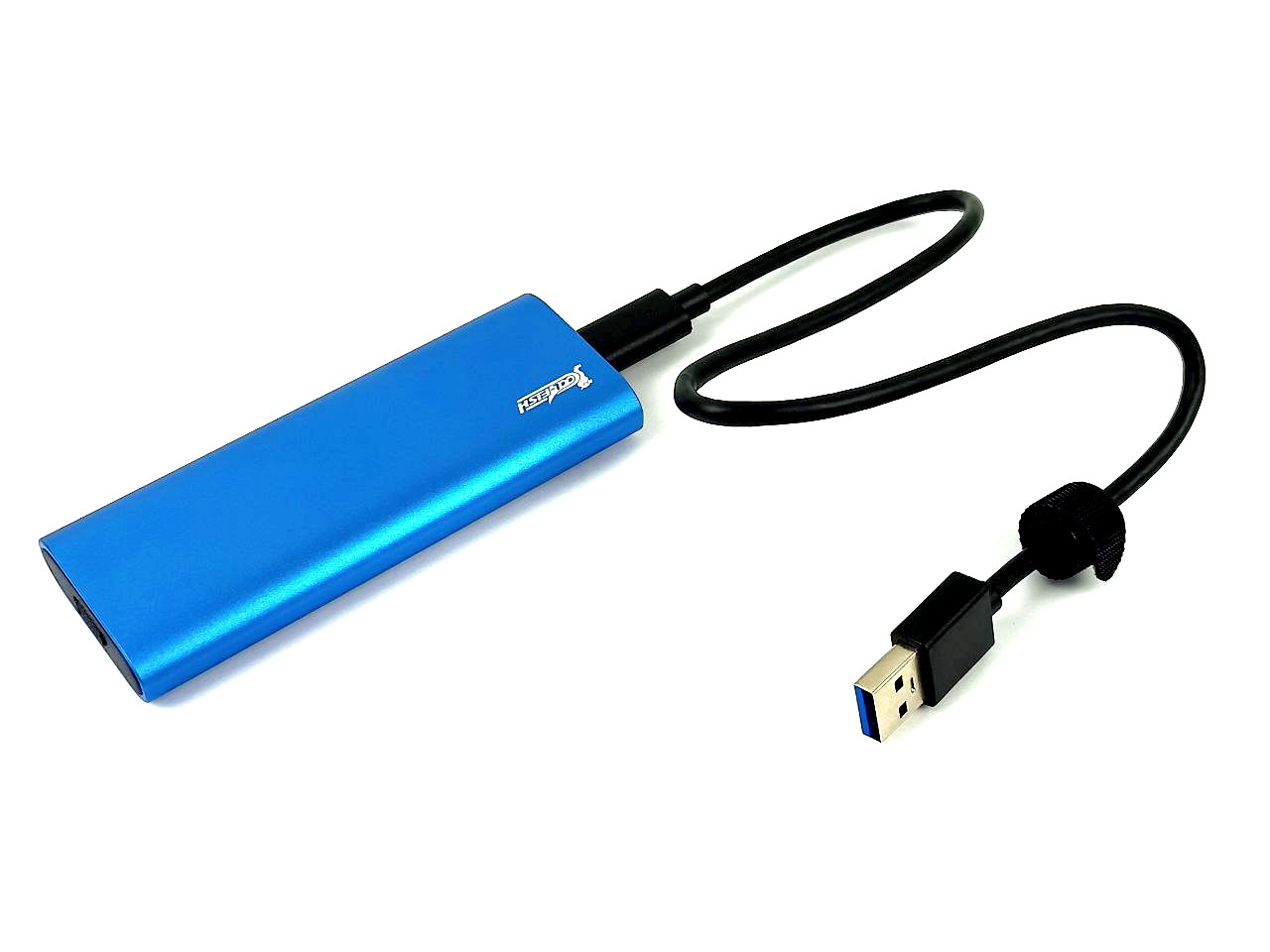 With this external M.2 NVMe storage, you can just boot the preferred Operating System for the Raspberry Pi 4 Model B direct from the USB! Interesting right? You just have to slot in your M.2 NVMe with preloaded Raspberry Pi OS and plug it into your RPi board. No driver is needed. Plug and play, straight out of the box. :)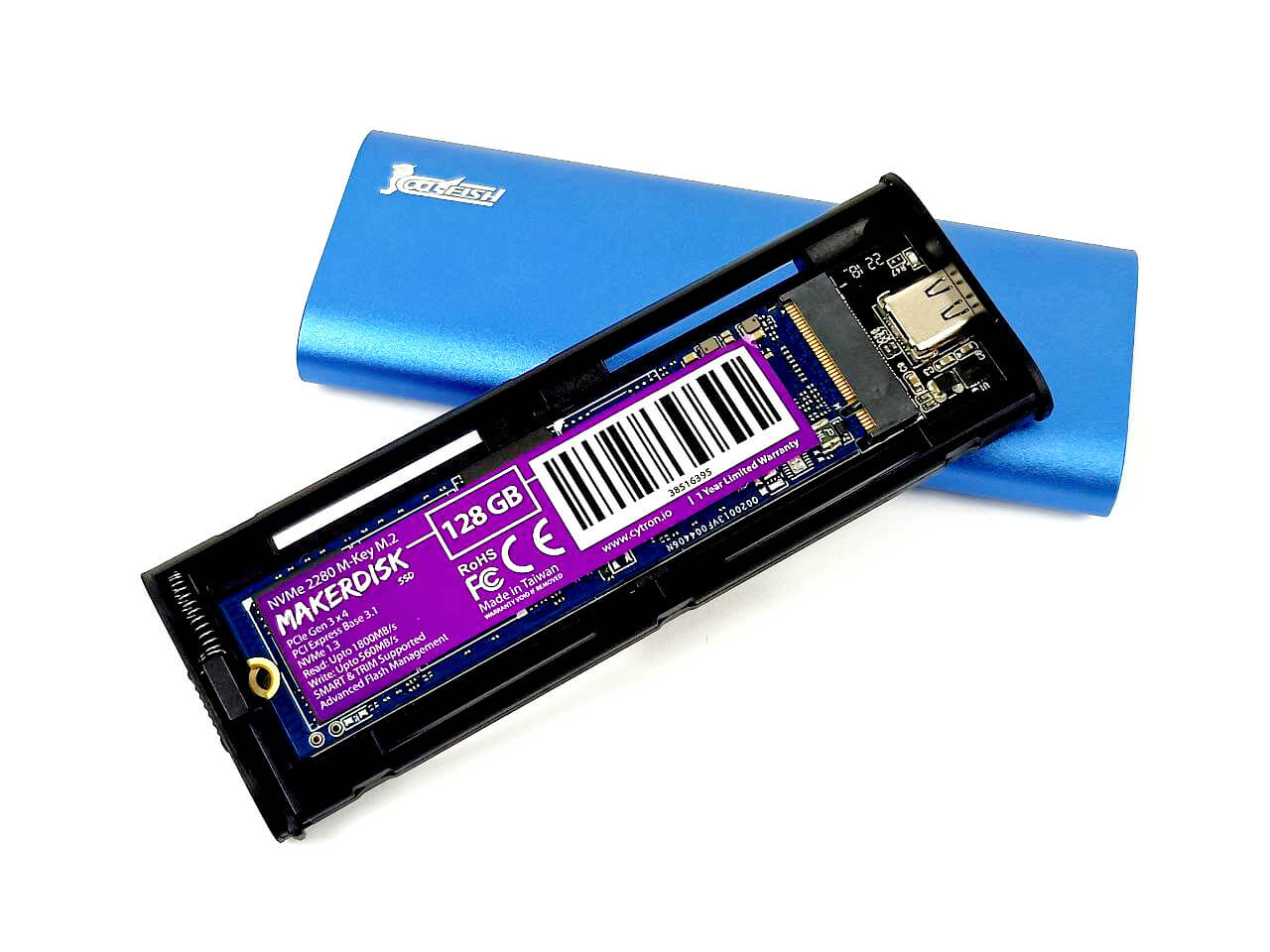 Note: The NVMe 2280 M-Key MakerDisk SSD is NOT included in the packing list. If you're booting up your RPi from M.2 NVMe, be sure NOT to slot in your micro SD card.
Features
Using NVMe high-speed technology
USB3.1 Gen 2 interface, transmission speed up to 6Gbps / 10Gbps
Aluminum alloy shell, durable, easy to carry and fast heat dissipation
Easy installation, no need screw to install the case
Support Raspbian, Windows, Macintosh OS, Linux and Android systems
Support Raspberry Pi board, PC, Macbook, smart TV, Android type-C mobile phone and other digital devices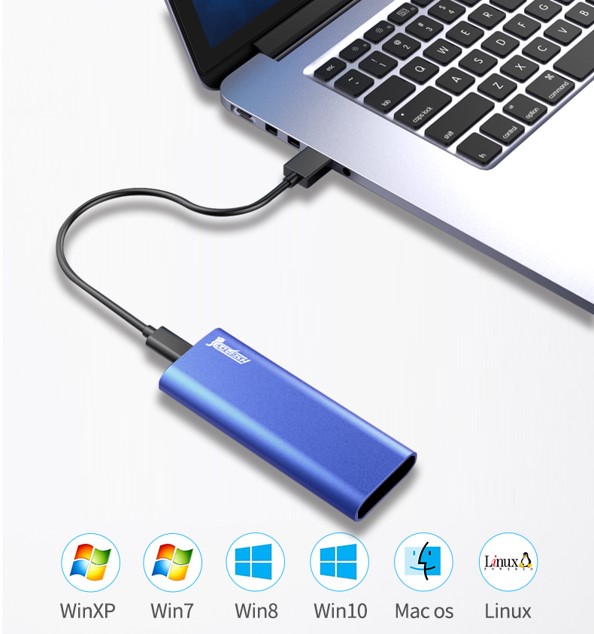 Specifications:
Enclosure Type: Dual protocol (can support both NGFF/NVMe)
Material: Aluminum alloy
Color: Blue
Master Chip: 9210B
Hard Disk Protocol:

M.2 NGFF
M.2 NVMe
M.2 NGFF/NVMe

Speed: 6Gbps @ 10Gbps
Input Interface: Type-C
Hard Disk Interface: M-key, B+M Key
Compatible SSD Size: 2230/2242/2260/2280
Weight: 73.4g
Dimension: 105mm x 49mm x 13mm
Packing List
1 x USB 3.0 to M.2 NVMe B+M Key Case
1 x USB-C to USB 3.0 cable
1 x Thermal paste
1 x Screwdriver
1 x Screw & Nut