Description
Note: This product page comes with 2 wire length options:
Please choose the preferred option.
| | |
| --- | --- |
| | |
| TT Motor with 15cm Wires and Wheel Kit | TT Motor with 40cm Wires and Wheel Kit |
---
Perfect for a mobile robot, and of course, you can use it with Arduino :).
This affordable DC brush motor comes with gears and also a wheel, what else can you ask? The motor can be run from voltage 3V to 6VDC. This is perfect to build a small-sized mobile robot for student projects. The motor is also known as the TT motor.
Features:
Working Voltage: 3-6V
Specifications: double shaft, the wheel can be attached at both sides of the motor
Gear ratio: 1:48
No-load speed (at 5V): 90RPM
No-load current (at 5V): 190mA
Rated Torque: 78mN.m (0.8kgf.cm)
Wheel Diameter: 66mm
Wheel Thickness: 25mm
Wire length (optional):
Motor Size: 70 x 36.5 x 24.5mm (L*W*H)
Net Weight: 65g
Note: If you prefer to mount the wheel at the side with a small bump, check out this video.
Suitable motor drivers:
Packing List:
1 x DC motor with gear (Yellow and White), and pre-soldered wires (Black and White) with optional wire length:
1 x Wheel (Yellow and Black)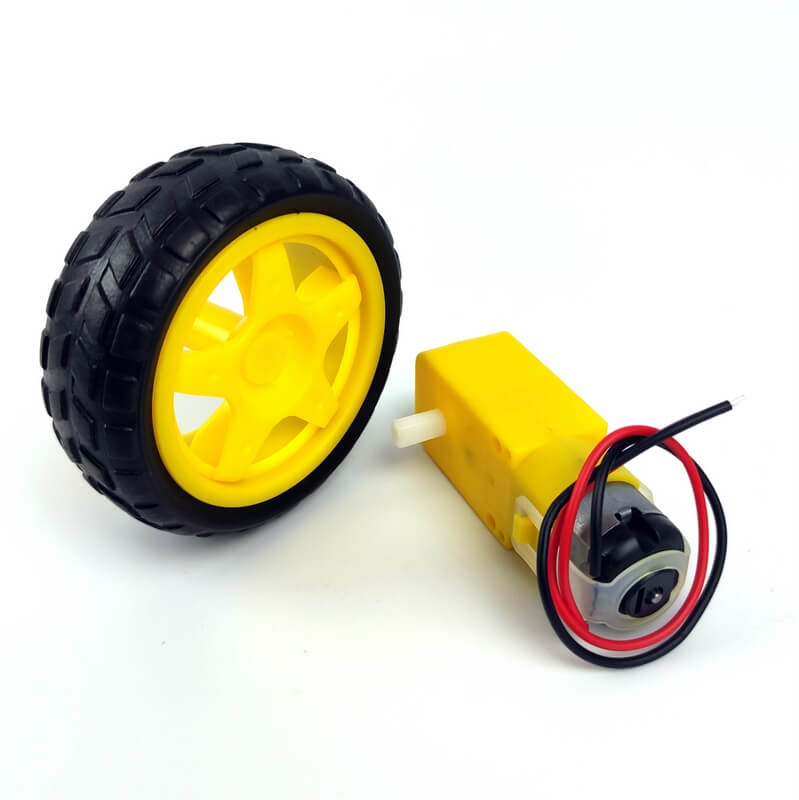 TT Motor with 15cm Wires and Wheel Kit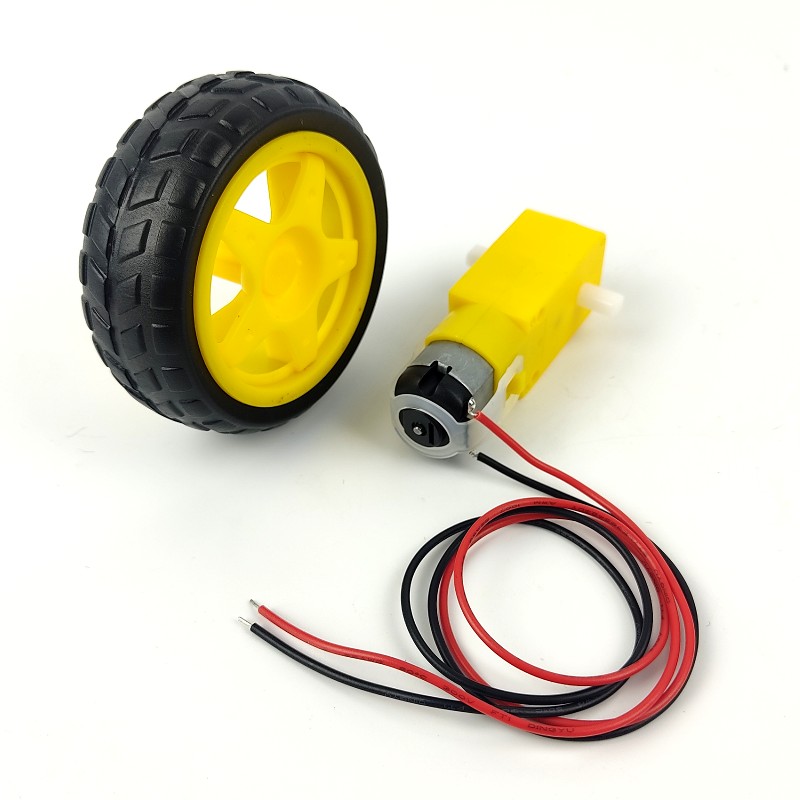 TT Motor with 40cm Wires and Wheel Kit