Everyone needs more USB ports, for mouse, keyboard, external USB drive, Joystick, and many more USB devices alongside Raspberry Pi Zero. One can never have enough USB ports :) And not to forget about Ethernet (RJ45) too. This is a special expansion board that adds USB and Ethernet capability to:
Raspberry Pi Zero is a cheap and smart board. But it lacks USB and ethernet ports. This expansion board would be very useful to expand RPi Zero's potential. 
The board features 2 x USB2.0 port, and 2 x Gigabit Ethernet port. It connects to the RPi Zero board through pogo pins, for power supply and communication. This means the 40-pin GPIO of Raspberry Pi Zero is not occupied and is fully available for use! With this, this board is also compatible with both Zero without the headers or with headers. The RPi Zero board can also be powered up through the onboard USB Type-C port.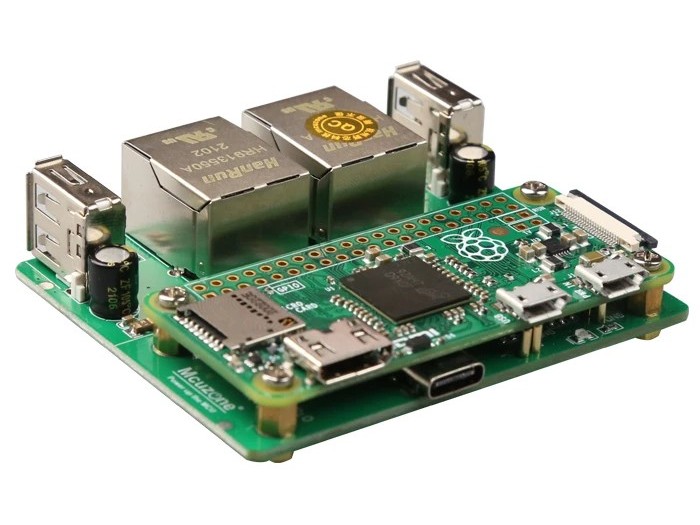 Note: RPi Zero is NOT included in the pack.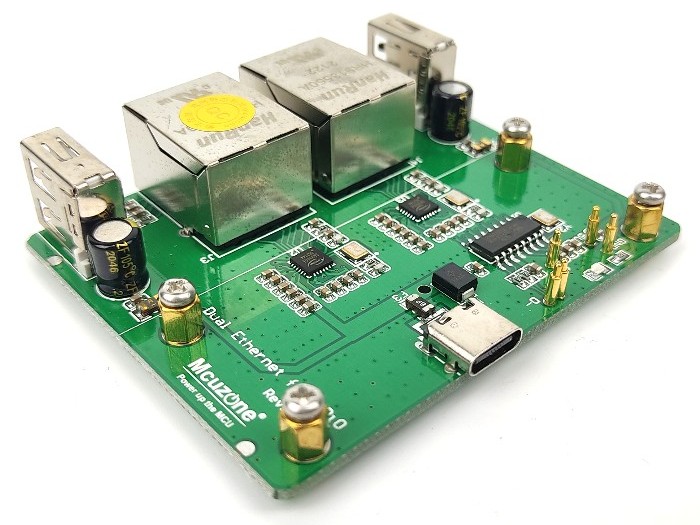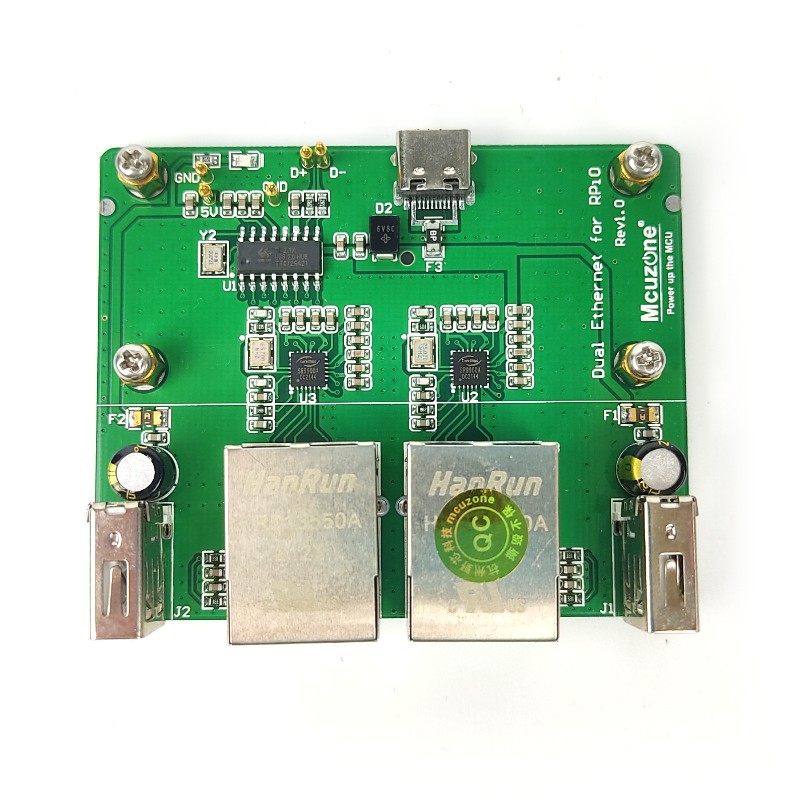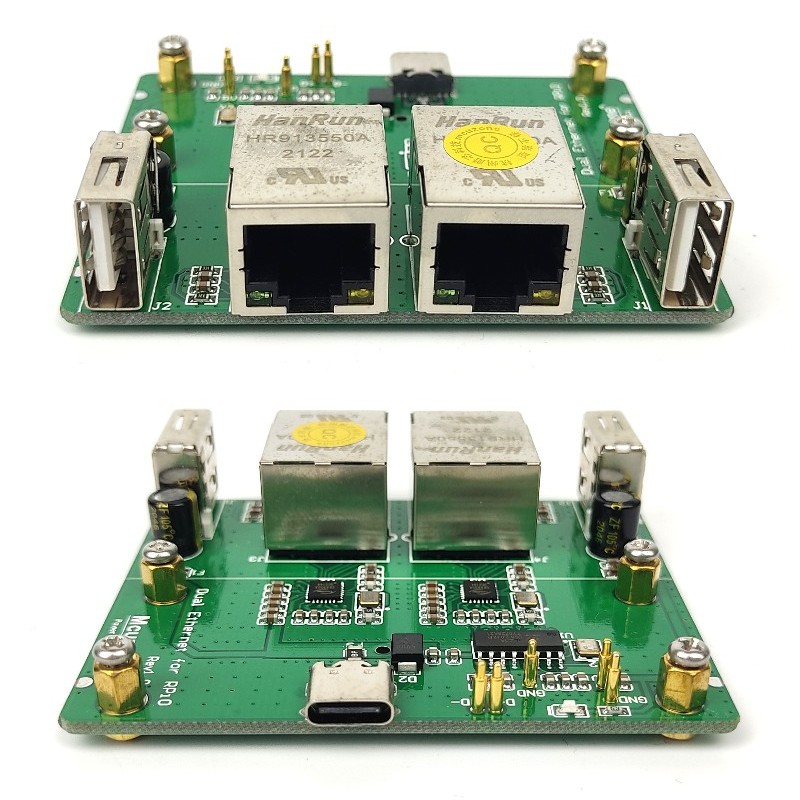 Features and specifications:
Plug and play, no driver is needed
Expands USB 2.0, Ethernet & USB type-C ports

2 x USB 2.0 port
2 x Ethernet port
1 x USB Type-C port for power supply

Connects through pogo pins, compatible for RPi Zero with or without headers
Dimension: 65 x 52 x 15mm
Packing list:
1 x RPi Zero USB and Ethernet Hub Expansion Board