Note: This is Raspberry Pi Build HAT, enabling LEGO® Education Electronic Parts (LEGO® Technic™ Motors and Sensors) to interact directly with Raspberry Pi computers.
---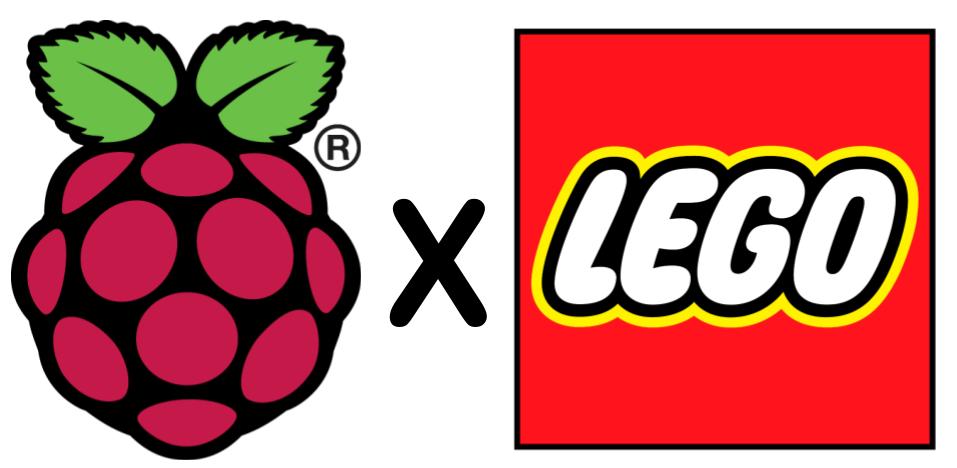 Collaboration of Raspberry Pi and LEGO®


Another official HAT from Raspberry Pi - Build HAT. It is the HAT that enables Raspberry Pi to integrate with LEGO® Technic™ electronics parts, for example, Motors, Touch Sensor, Distance Sensor, LED matrix, etc. The Build HAT provides four (4) connectors (LPF2) for LEGO® Technic™ motors and sensors. As long as the part is terminated with the LPF2 connector, it should be compatible with Build HAT. Anyway, to confirm if your LEGO parts compatibility, do refer to this list, by Raspberry Pi.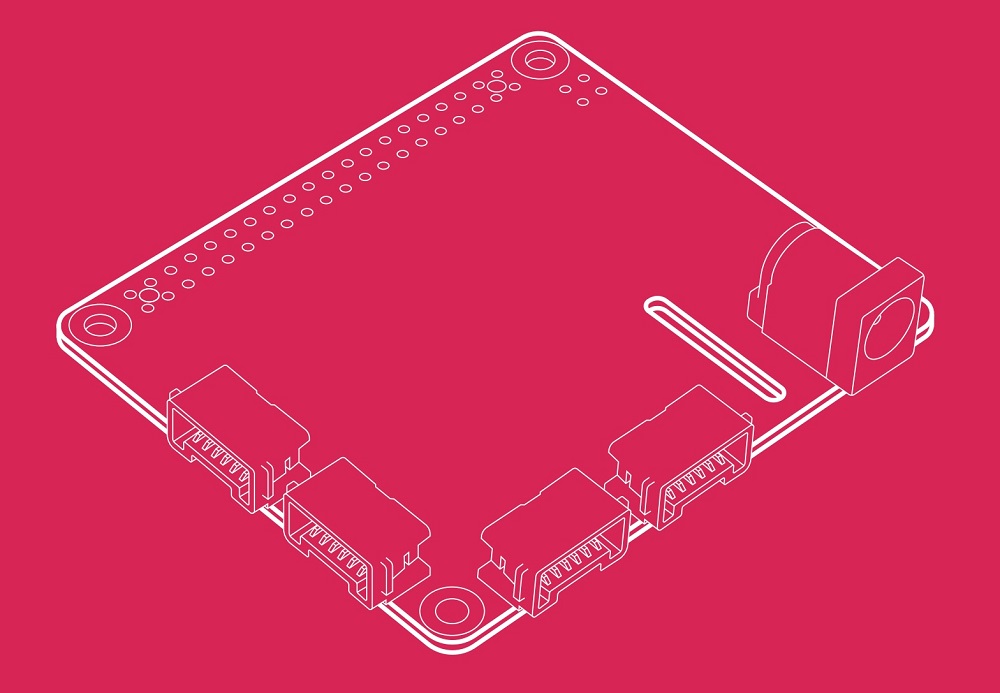 The Build HAT fits all Raspberry Pi computers with a 40-pin GPIO header. It is compatible with the following Raspberry Pi boards:
As for the LPF2 connector, you can get more information about this connector here: The Power Functions 2.0 connector (philohome.com)
And examples of compatible LEGO parts are (not limited to), the full compatible part list is here: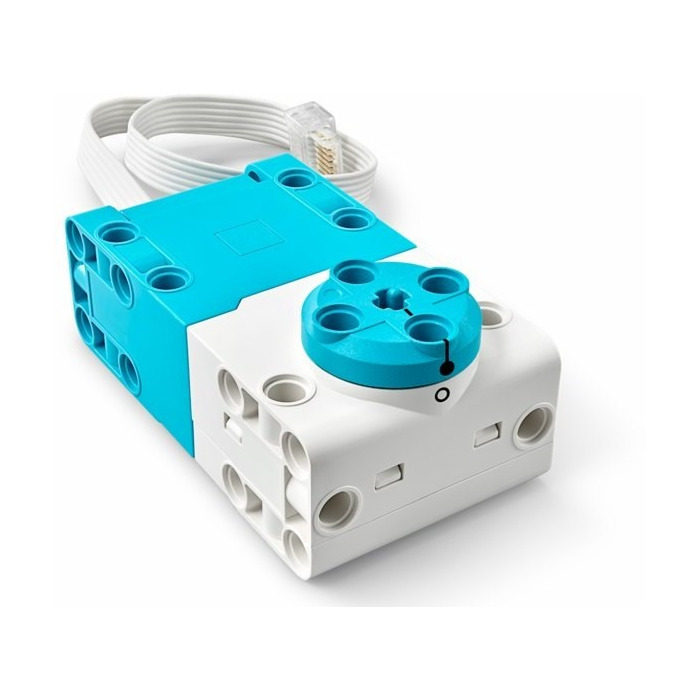 LEGO® Large Angular Motor - 45602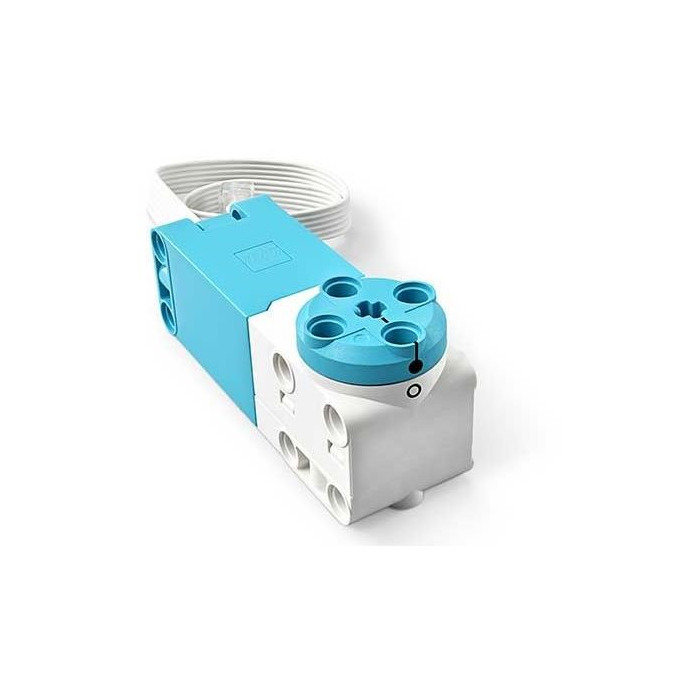 LEGO® Medium Angular Motor - 45603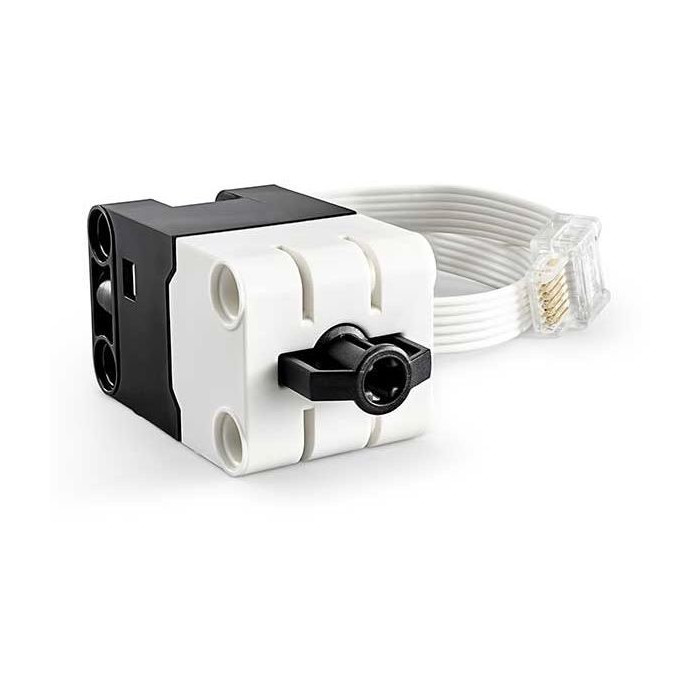 The Build HAT combines the power of the Raspberry Pi computer with LEGO hands-on learning to enable a fun, creative, and advanced learning experience for students, teachers, and also makers. It will be a bridge between existing Raspberry Pi owners to venture into LEGO Education and vice versa.
Of course, the HAT should be stacked on a Raspberry Pi single-board computer via the 40-pin GPIO. There are four LPF2 ports on the Build HAT to connect up to 4 LEGO® Technic™ motors and sensors at a time.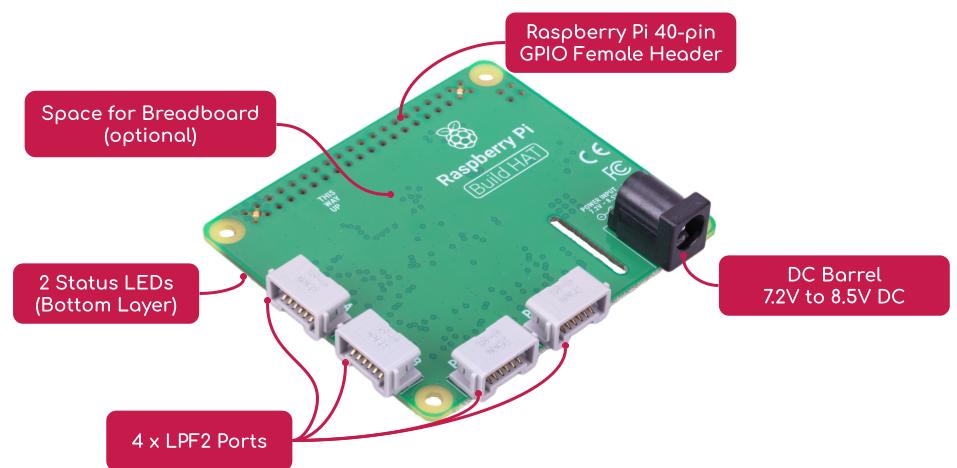 As the LEGO® Technic™ motors require voltage higher than 5V that is normally being supplied to Raspberry Pi computers, a special power supply for the Build HAT is available separately.  This power supply is designed to power both the Build HAT and Raspberry Pi computer along with all connected   LEGO® Technic™ parts. It is a 48W PSU that is capable of delivering 8VDC at a maximum current of 6A. The PSU is terminated with DC Barrel Jack and should be connected to the DC Barrel on Build HAT.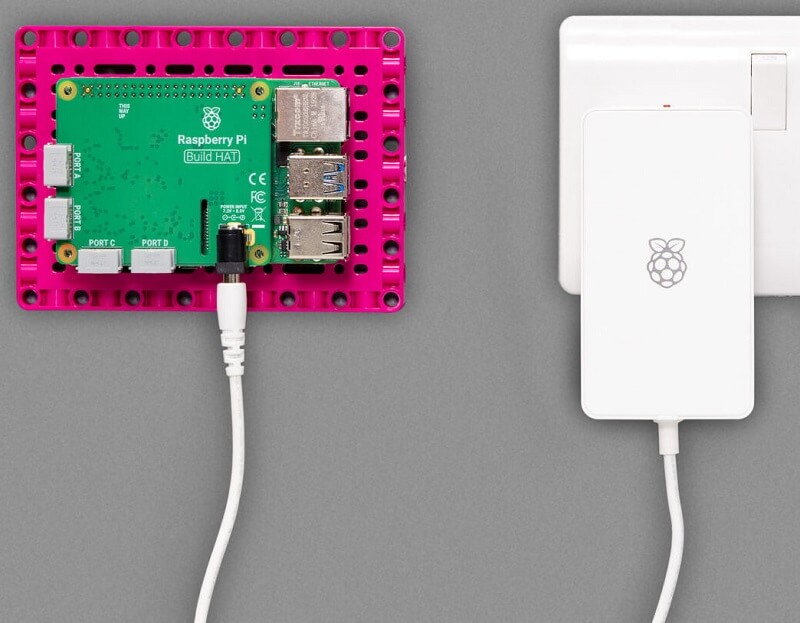 Another Product with RP2040 MCU
The Build HAT comes with an RP2040 (the 1st silicon MCU from Raspberry Pi) Microcontroller acting as the coprocessor, responsible for low-level control of LEGO® Technic™ parts. The RP2040 is populated at the bottom layer of Build HAT and it is loaded with firmware as the bridge between the Raspberry Pi computer and the LEGO parts.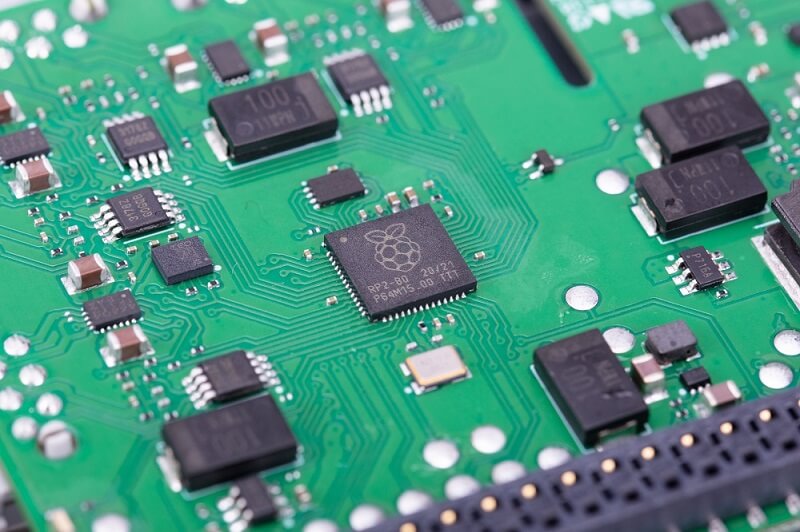 Advanced Programming and More Powerful Controller for LEGO® Platform
The Build HAT opens up the possibility for LEGO® owners that have completed all LEGO® projects to advance into a more powerful controller which is Raspberry Pi 4 Model B. The Raspberry Pi 4 Model B is ready with very high-end specifications such as  Quad-core 64-bit processor, large DDR4 RAM, IEEE 802.11 b/g/n/ac (dual-band 2.4GHz and 5GHz), Bluetooth 5.0 and BLE, rich peripheral (GPIO), Gigabit Ethernet, high-resolution camera interface, video and audio output, and many more.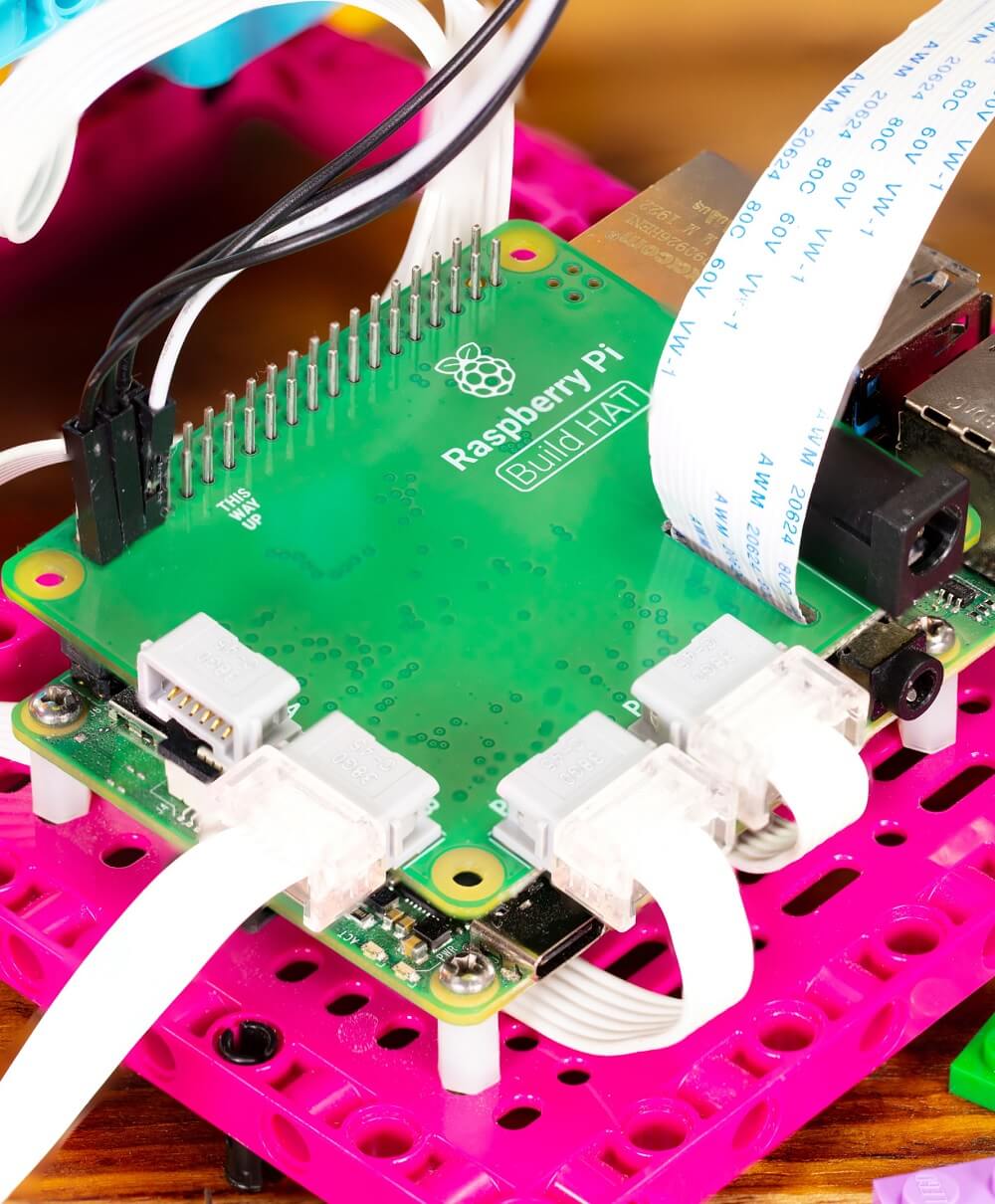 Just imagine the possible projects that these two educational platforms can do! To help everyone get started with Raspberry Pi Build HAT and LEGO, there are 5 ready projects from Raspberry Pi with guides. Check it out:
Features:
1st Collaboration Product from Raspberry Pi and LEGO
Enable the integration of LEGO Electronic parts (LPF2 connector) with Raspberry Pi Computer.
Compatible with all Raspberry Pi computers with a 40-pin GPIO header:
Ready with four LPF2 sockets to accept LEGO® Technic™ motors and sensors included in the SPIKE portfolio, along with those from LEGO® MINDSTORMS® Robot Inventor kit and most other LEGO devices that use an LPF2 connector
Raspberry Pi RP2040  Dual-core ARM Cortex M0+ MCU as a coprocessor
A DC Barrel: 5.5 x 2.1mm, center positive, accept 7.2V to 8.5VDC, delivering power to LEGO parts and also the Raspberry Pi computer
It can be powered by 48W PSU (separately) or 7.5V battery pack
Five (5) detailed guided project tutorials official from Raspberry Pi
Ready with easy-to-use buildhat Python Library, just update the Raspberry Pi OS.
Dimension: 65 x 56mm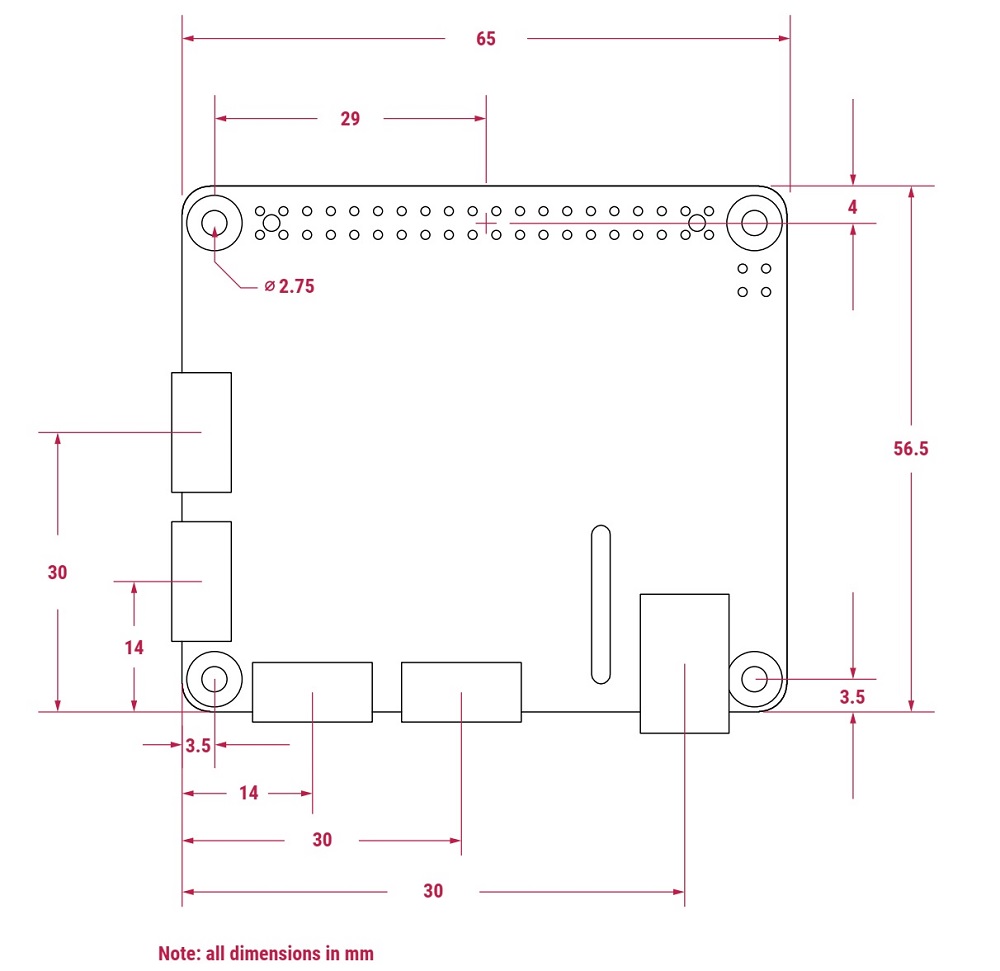 What Will You Need to Get Started?
If you are new to Raspberry Pi or even LEGO® Education, we are here to help. These are our recommendations to get started:
A Raspberry Pi Computer:
The Build HAT (this page)
A PSU for Build HAT base on your country plug type:
Compatible LEGO parts:
Packing List:
1 x Raspberry Pi Build HAT
Resources: