This is an easy assemble pneumatic connector/coupler kit for the 3D printer PTFE tube. This kit includes PC4-01 and KJH04-M6 connectors with buckle clips. These parts will fit any hot end and extruder that uses a Bowden tube for 1.75 mm filaments. It passes through Bowden fitting. Pneumatic connectors give you a quick fitting and secure connection between the PTFE tube and hot end at one end, and extruder at the other end.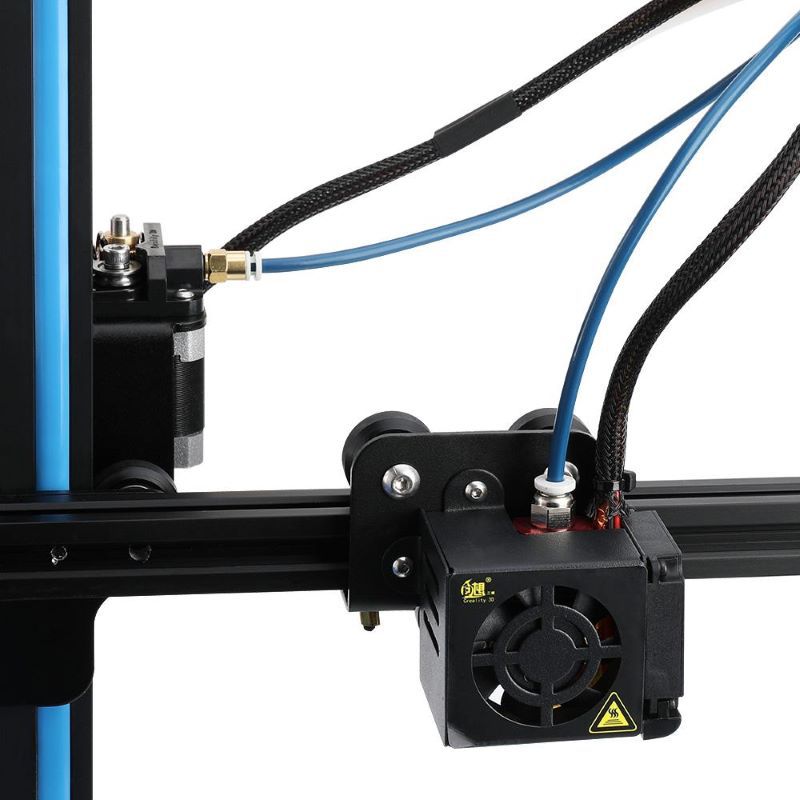 Note: The picture is only for reference. The PC4-01 connector's plastic cap in this kit is black in color, not white.
The pneumatic push-in fitting (push to connect fitting) male straight is designed to connect 4mm O.D tubing to R, PT, BPST 1/8 female threaded port in an inline configuration. 4mm O.D tubing to R, PT, BPST 1/8 male straight connector push in fitting features an external hexagon nickel-plated brass body. Internal hexagon on straight adapter allows assembly in confined spaces.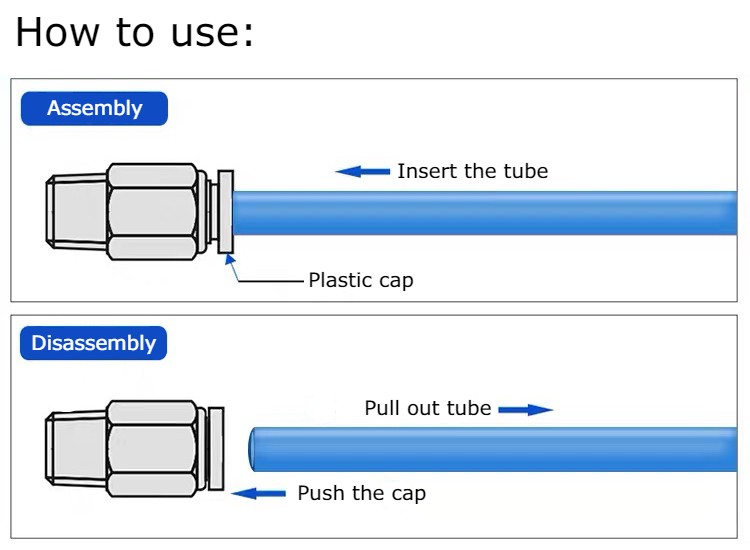 Features:
Material: Aluminum alloy
High temperature resistant
Easy assemble, simple push-in design for connecting to the tube and provide a secure connection with no extra sealing required
The direction of the tube can be changed freely after installation
Suitable for 3D printers including
Inlet size: 4mm (PTFE  4mmx2)
Dimensions: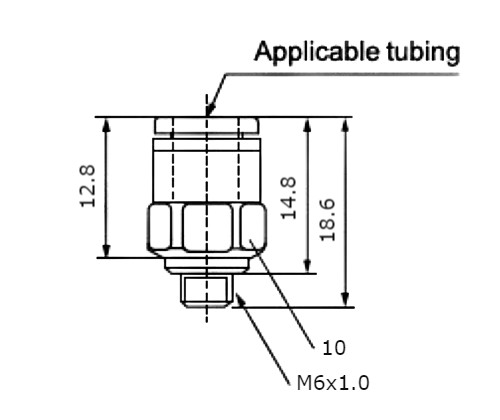 KJH04-M6 PTFE Tube Push Pneumatic Connector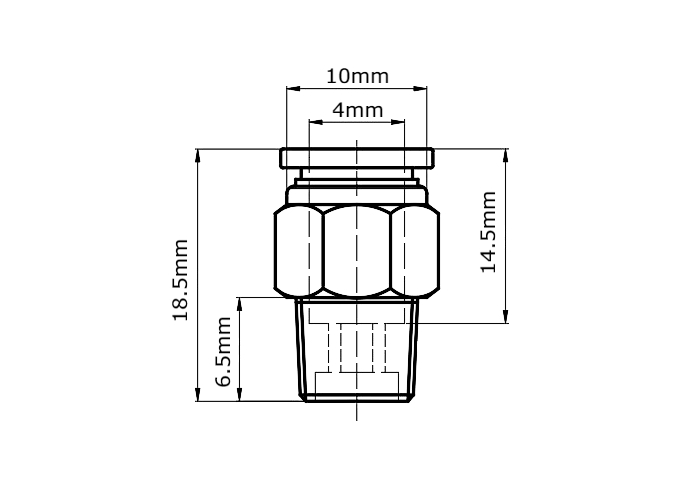 PC4-01 PTFE Tube Push Pneumatic Connector
Packing list:
1 x KJH04-M6 PTFE Tube Push Pneumatic Connector
1 x PC4-01 PTFE Tube Push Pneumatic Connector
2 x Blue Buckle Clip for Pneumatic Connector