Description
Note: Check out the review of Maker Hat Base by the MagPi: REVIEW: Maker HAT Base for Raspberry Pi 400 — The MagPi magazine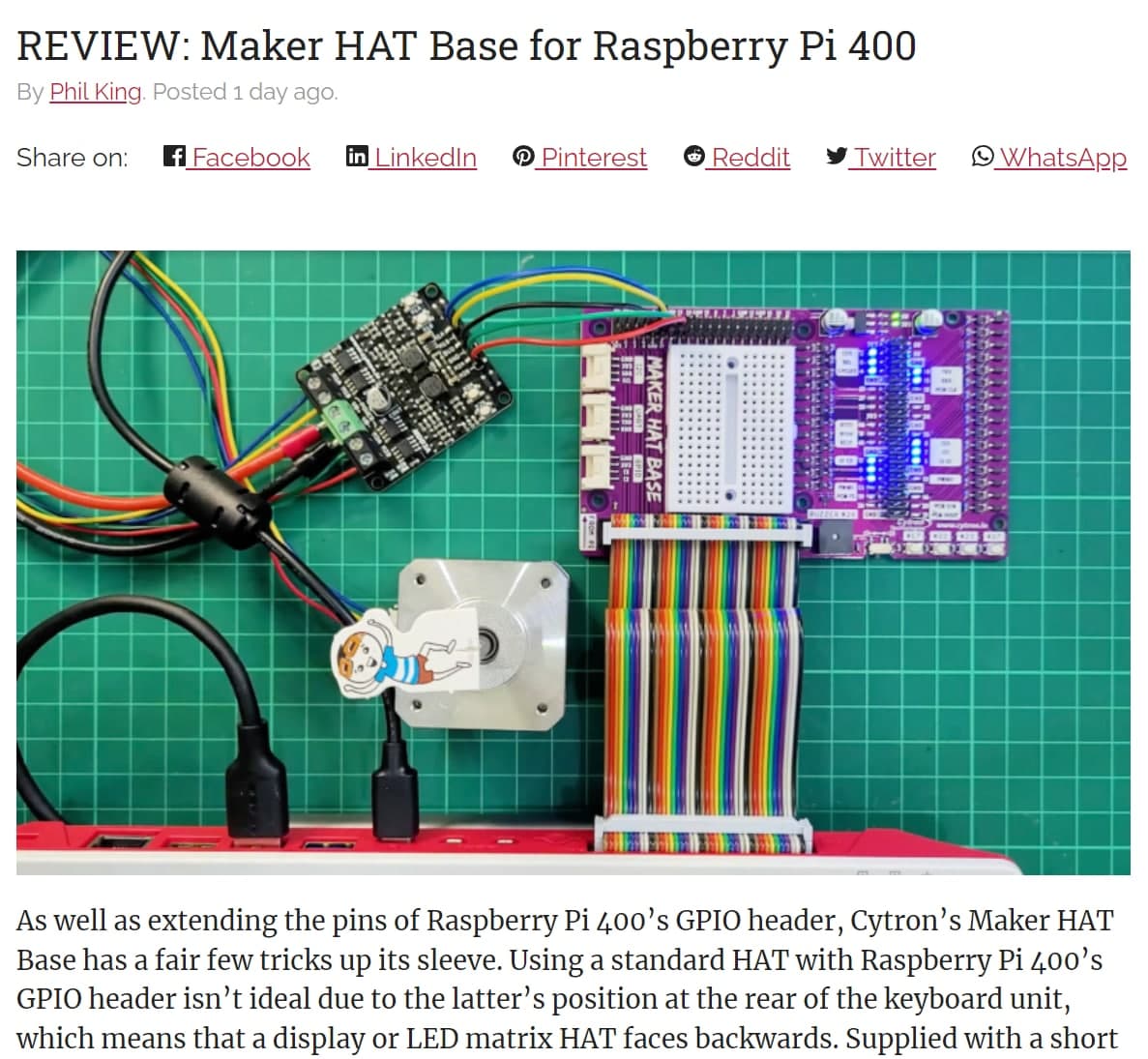 ---
Maker Hat Base extends out all the GPIOs of the Raspberry Pi 400 in a quick and simple way - be it using your favorite HAT or building your own simple circuit with jumper wires on the mini breadboard.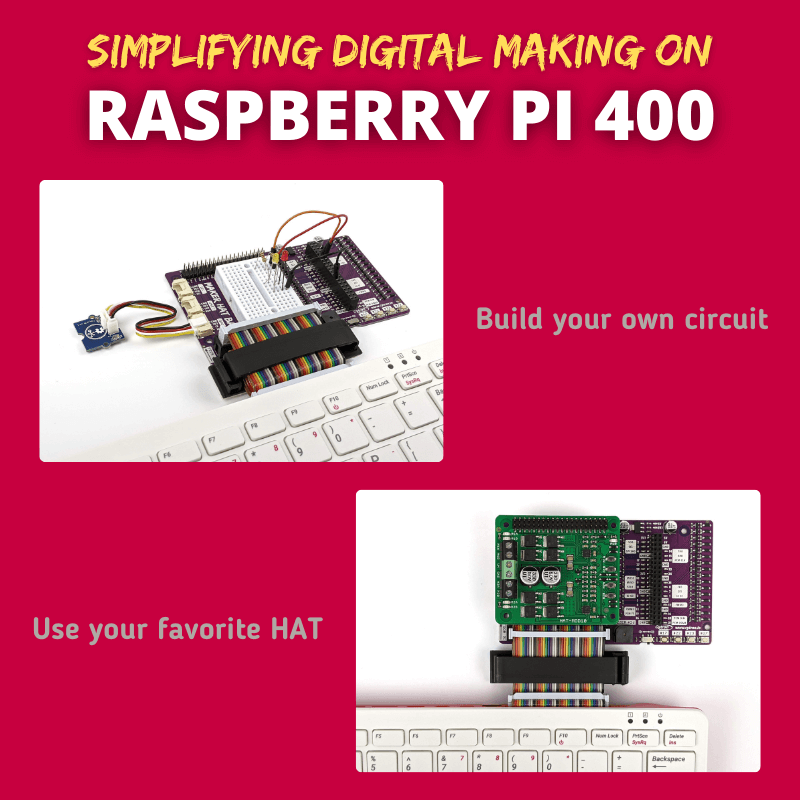 Since a ribbon cable is used for the connection, the Maker Hat Base is compatible with the Raspberry Pi 3 and Pi 4 too. This is especially useful when the Raspberry Pi is enclosed in a case and you want to extend its GPIOs out for HAT.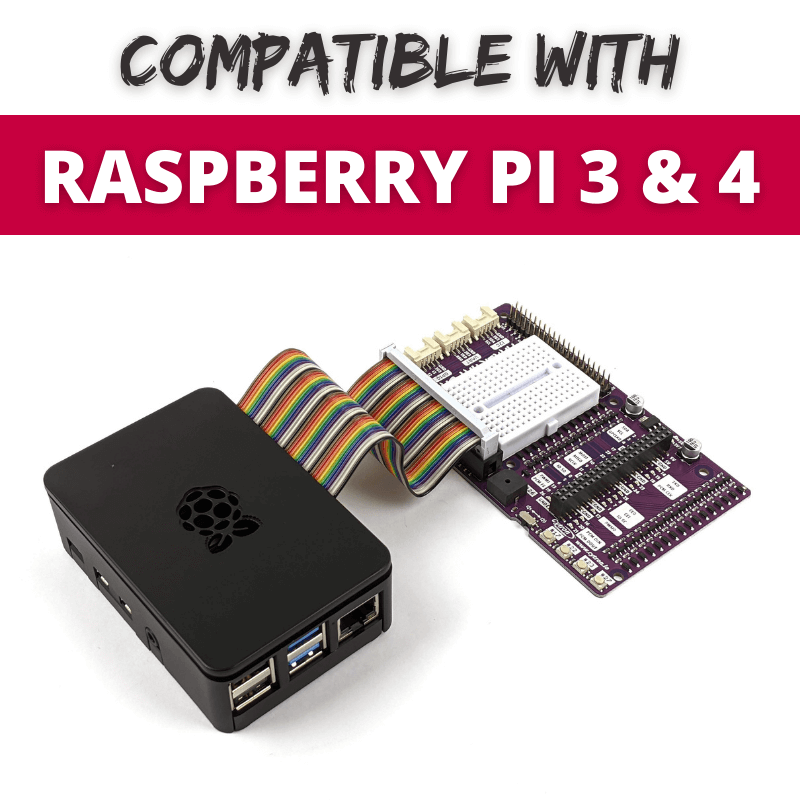 Each GPIO pin is clearly labelled and its status LED is definitely helpful during testing and troubleshooting. The onboard buzzer and push buttons will get you start coding in no time without the need of building your own circuit. Wanna connect to some external sensors/ modules? Worry not! The onboard Grove ports (GPIO, UART & I2C) is there for you.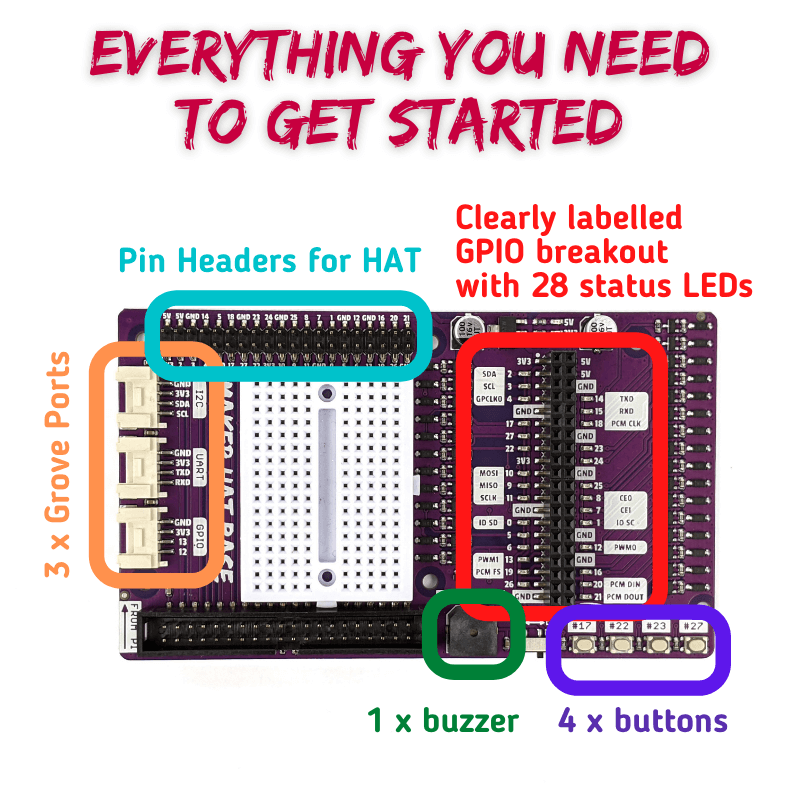 Features
Specially designed for Raspberry Pi 400.
Compatible with Raspberry Pi 3 & 4.
Extension pins for HAT.
Clearly labelled GPIOs breakout for jumper wires.
Status LEDs for each GPIOs.
1 x programmable buzzer.
4 x programmable push buttons.
3 x Grove ports (GPIO, UART & I2C) for external modules.
Onboard 3.3V regulator provides extra current up to 800mA.
Dimension: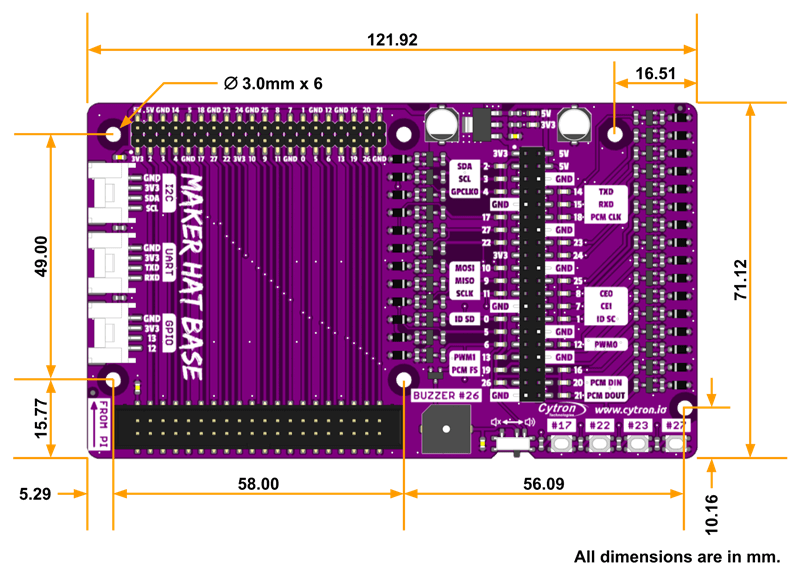 Packing List
1 x Maker Hat Base
1 x Mini Breadboard (Random Color)
1 x 40 Ways Female to Female IDE cable (10cm)
1 x Flat Cable Clamper with Adhesive (60mm)
4 x Silicone Bumper
1 x PC104 2x20 Header Pin (Shipped after 25 November 2021)
Related Tutorials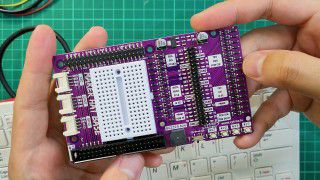 It is a bit difficult to access the GPIO pin on the Raspberry Pi 400. By using Maker HAT Base, we can easily make the wiring connections. For this video I will try to do a simple testing, controlling ..
Reviews (27)
Total Reviews (27)
5

88.89%

4

11.11%

3

0%

2

0%

1

0%