The MakeBlock Robot Gripper is a simple and durable robotics kit that is great for "getting a grip" on pretty much any robotics project.
Wide opening
It is capable of opening an impressive 3" (67mm) wide. It enables you to grip items of various sizes according to your needs.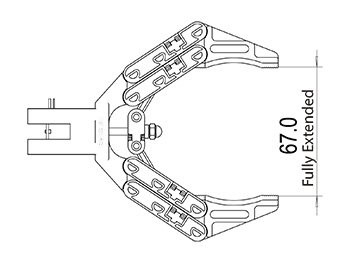 Auto-lock and non-slip
Auto-lock feature of the fingers together with an anti-slip material located on the inner side of the bucket protects objects from slipping out of its fingers.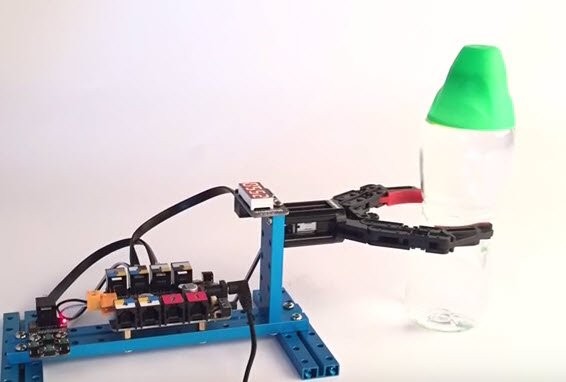 Lightweight and durable
The gripper itself is made of lightweight PVC material while remaining heavy-duty to grip items up to 1.5 kg as you want.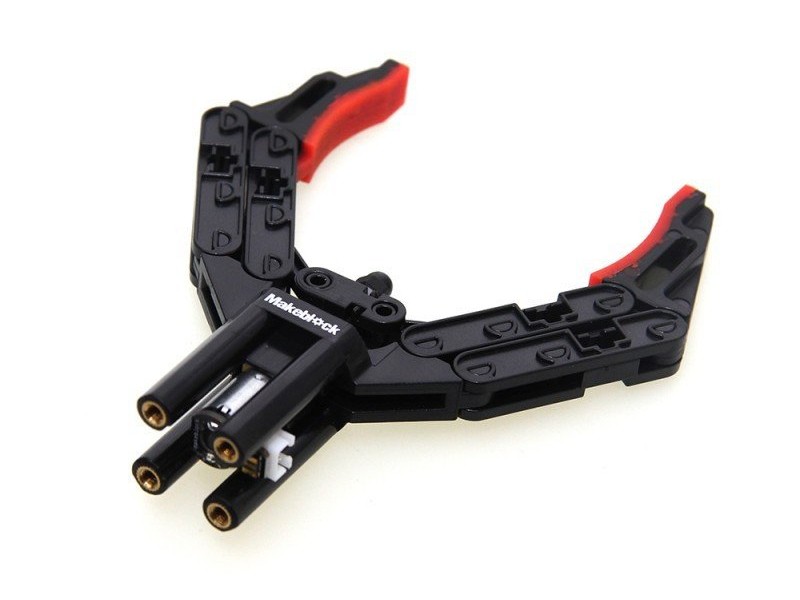 Safe design
Thanks to the integrated safety valve, the internal screw motor N20 captures stop working at a time when the grapple is fully extended or closed. It protects from short circuits and overload, ensuring a long service life of the gripper.
Features and specifications:
Working voltage: 12 V
Current operating system: 110 mA
Speed: 600± 10% rpm
Maximum load: 1.5 kg
4 mounting holes, compatible with Makeblock elements
Built-in safety-valve protects the motor from overload
Auto-lock fingers
Non-slip material
Weight: 110 g
Packing list:
1 x MakeBlock Gripper - Black
1 x Connector wire set