Note: These are options for the Industry Gateway Kit, please choose your preferred kit under the Available Options:
---
This is the industry-grade enclosure and HAT for the Raspberry Pi 4 Model B board. It is a CE and FCC-certified gateway kit to be deployed in an industrial environment.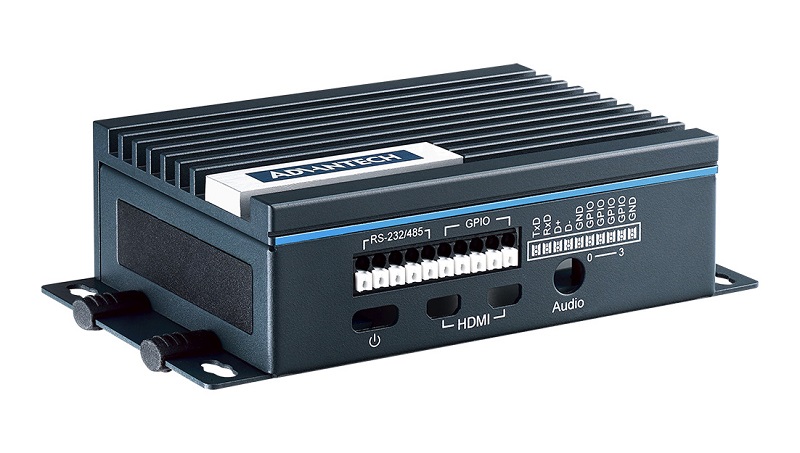 This is not a simple enclosure, it comes with an ionized metal case, that acts like a huge heatsink to keep the Raspberry Pi 4 Model B cool. Furthermore, underneath the top cover, there is PCBA with RTC for time counting and keeping. Not to forget the PCB also provides RS485/RS232 communication port and up to 4 GPIO.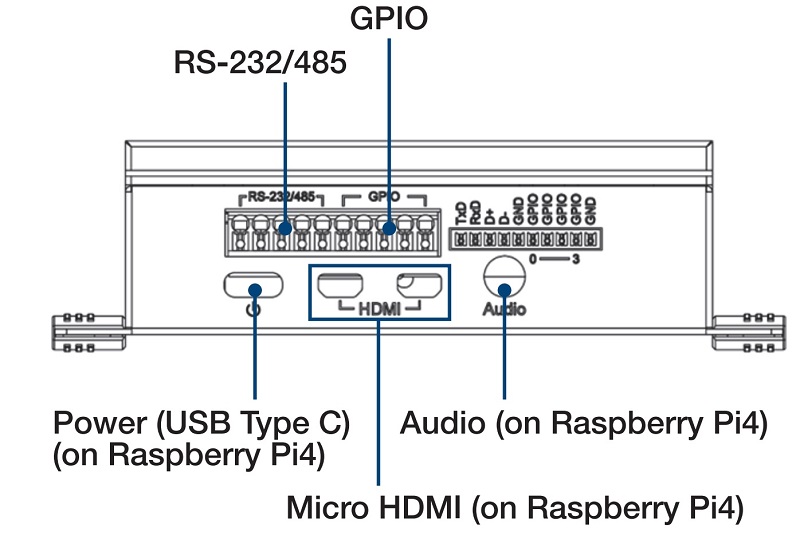 It is a perfect kit for automation or IoT application. To ease the development, this gateway kit also comes with a microSD card pre-loaded Raspberry Pi OS with the necessary driver for the RTC, RS-232/485, and GPIOs interface. There is also an RTC battery backup for precise timekeeping.

The Gateway kit features pre-finished mounting holes and attachment screws enabling plug-and-play assembly with separately purchased Raspberry Pi 4 Model B SBCs. This system provides developers with a complete RPi-ready industrial-grade gateway kit ideal for rapid prototyping and mass deployment.
The industry gateway kit is designed to work with a Raspberry Pi 4 Model B board and it will need one. So get the bundle with the Raspberry Pi 4 Model B if you do not have one yet.
Raspberry Pi 4 Model B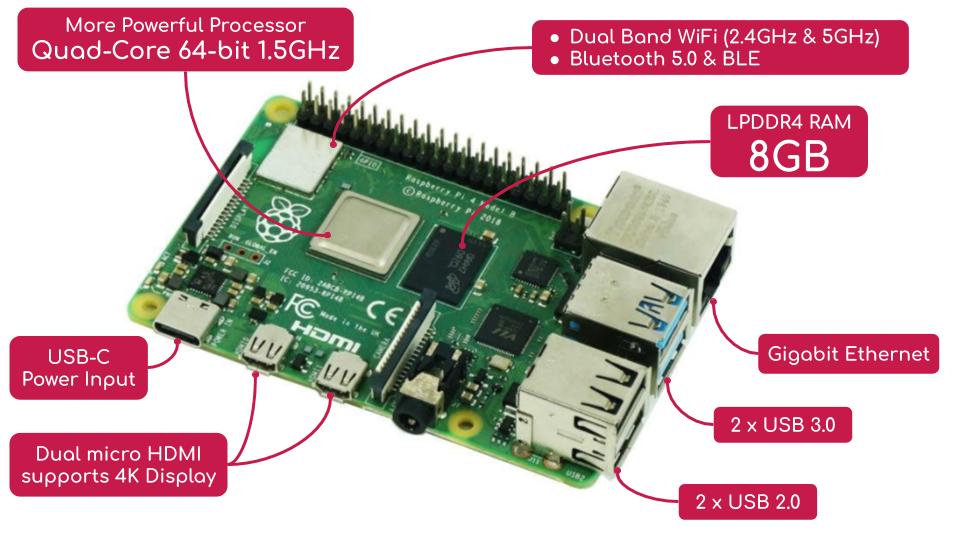 Features Specs:
Industry Gateway Kit with 4IO and RS584:

Industrial grade I/O board for the Raspberry Pi 4 Model B
Certification: CE, FCC
Model: UNO-220-P4N1AE
Aluminum Enclosure to protect the Raspberry Pi and acts as a heatsink for heat dissipation
IP Rating: IP40
Top cover integrated with PCB of RTC, RS232/485 and GPIO port

1 x RS232/485 (5-pin terminal block), automatic direction control, 300 ~ 115.2k bps
GPI (Input) 0-3: VIH: 2 ~ 5V VIL: 0 ~ 0.8V
GPO (Output) 0-3: 0 ~ 5V

Battery-backed RTC chip for keeping the track of time:

Programmable 255 levels timer interval, from 1 to 255 sec

A microSD card pre-loaded with Raspberry Pi OS, ready with driver for RTC and peripheral Interface
Hardware Security: Not included
Storage: 1 x Micro SD slot (dummy) to keep an 8GB microSD card with the AdvRaspbian OS
Operating Temperature: 0 ~ 50°C (32 ~ 122°F) @ 5 ~ 85% RH with 0.7 m/s airflow
Weight: 500g
Compact size
Dimension(W x D x H): 100x70x32mm (3.9x2.7x1.2 in)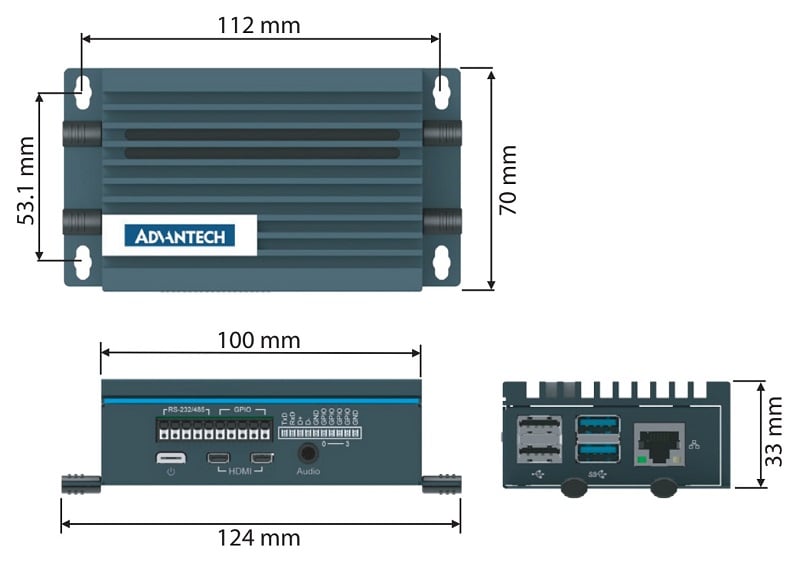 Raspberry Pi 4 Model B:

Broadcom BCM2711, 64-bit ARM Cortex-A72 (ARMv8), Quad-core, 28nm Processor SoC running @ 1.5GHz, with a metal body for better heat dissipation.
LPDDR4 SDRAM:

8GB (Recommended for Industry Gateway Kit)
4GB (Recommended for Industry Gateway Kit)
2GB
1GB

2 x USB3.0 Port + 2 x USB2.0 Port
Expanded 40-pin GPIO Header
Video/Audio Out:

4-pole 3.5mm connector
2 x micro HDMI port, support 4Kp60 video, dual display
Raw LCD (DSI)

Image/Camera input: CSI port
Storage: MicroSD
True Gigabit Ethernet, >900 Mbps
Power-over-Ethernet (PoE) support (requires separate PoE HAT)
2.4GHz and 5GHz IEEE 802.11.b/g/n/ac wireless LAN, Bluetooth 5.0 and BLE (Bluetooth Low Energy)
Low-Level Peripherals:

27 x GPIO
UART
I2C bus
SPI bus with two chip selects
+3.3V
+5V
Ground

Power Requirement, 5V/3.0A via USB type C connector.
Supports Raspberry Pi OS, and check 3rd party Operating System here.
Dimensions: 85mm x 56mm x 17mm
What Else Do You Need to Get Started?
A good power supply or power adapter - Because Raspberry Pi 4 Model B comes with USB-C for input power, you will need USB-C Power Adapter. Get the official adapter from Raspberry Pi Foundation here:
With dual HDMI ports and limited space, the Raspberry Pi 4 Model B can only utilize a micro HDMI socket. You can grab the:
A TV or LCD Monitor with a built-in Speaker and with HDMI multimedia input port:
Packing List:
Industry Gateway Kit with 4IO RS485 and Raspberry Pi 4 Model B 8GB Bundle
Industry Gateway Kit with 4IO RS485 and Raspberry Pi 4 Model B 4GB Bundle

1 x Industry Gateway - 4IO & RS485

1 x 8GB microSD card with AdvRaspbian pre-loaded (underneath the top cover)
Spacers and bolts for mounting Raspberry Pi 4 Model B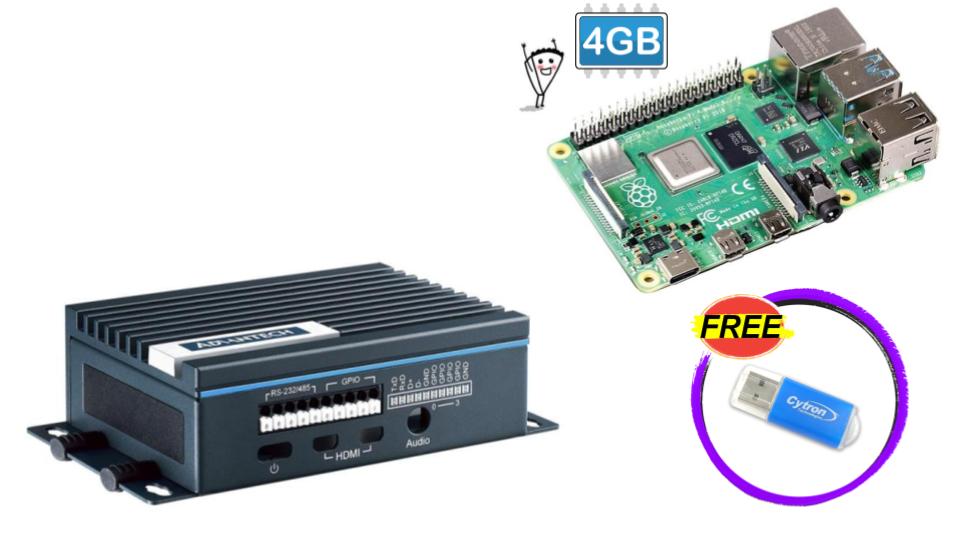 Industry Gateway Kit with 4IO RS485

Spacers and bolts for mounting Raspberry Pi 4 Model B
1 x 8GB microSD card with AdvRaspbian pre-loaded (underneath the top cover)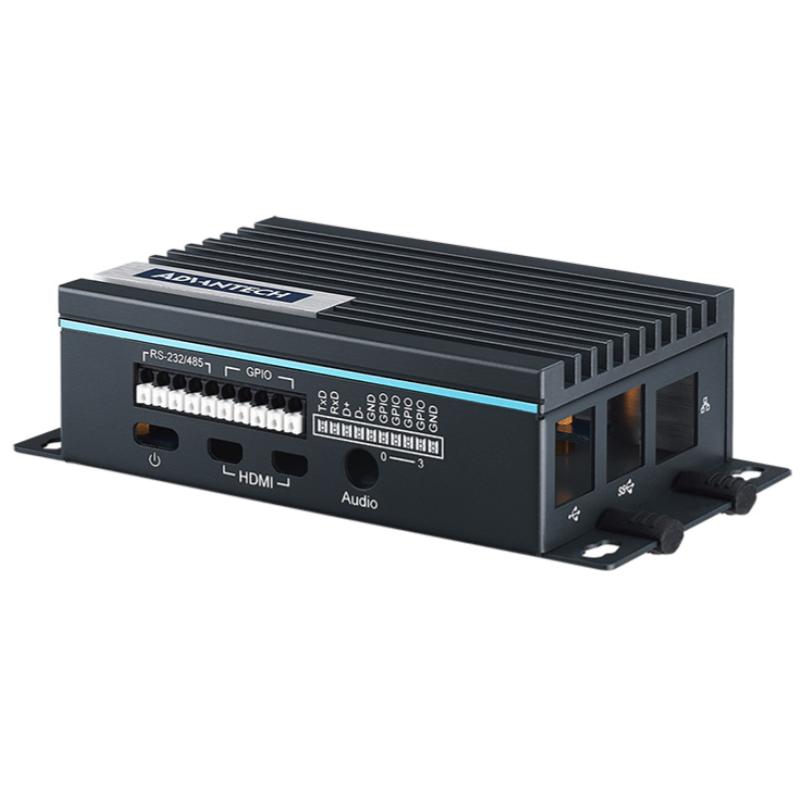 Resources: