Having trouble removing hot nozzle? No more burnt fingers for you! This is a must have tool for changing print nozzles. Having the right tools makes all the difference in the world!
When disassembling the nozzle, you have to make sure you heat up the nozzle so the filament inside the nozzle melts. Then use the wrench to turn. Not your finger.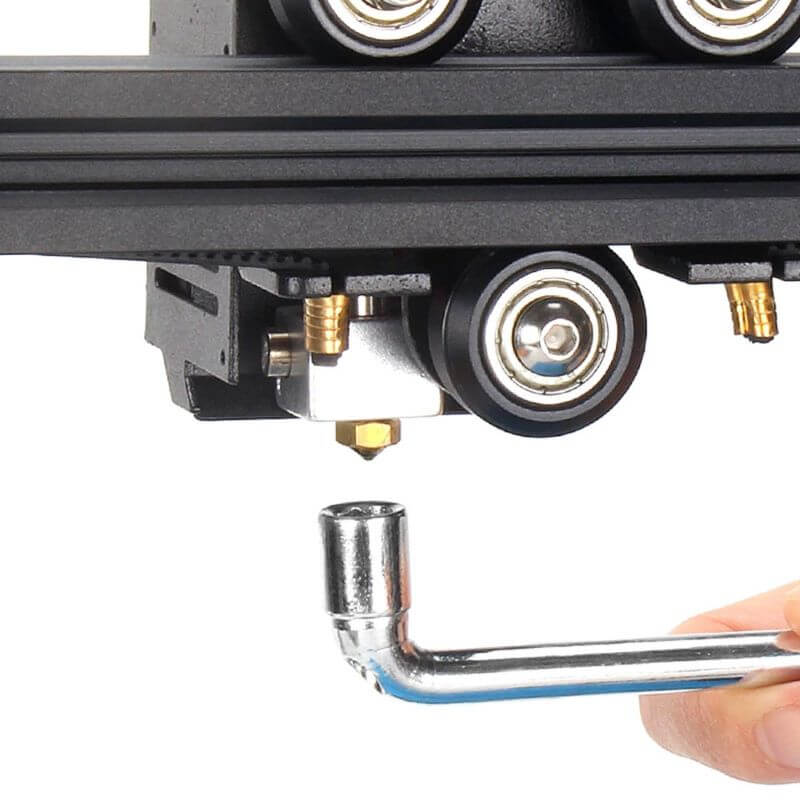 Note: This is a 7mm socket wrench and it is suitable for the E3D type of Nozzle.
Specifications:
Packing list:
1 x E3D Nozzle L-Shaped Mini Socket Wrench