Note: Not suitable for children under 4 years old!
Note: Download the softcopy instruction manual (English) here. 
---
The DIY (Do It Yourself) Kit for Children Age 4 to 12 Years Old
If you have trouble playing the video above, you may access the video from here.
Ever seen a robot that climbs rope? You haven't? Check out this kit! With a little leverage with a couple of rubber bands, you can create a simple monkey robot that climbs and crawls along a thin thread. Get this kit to keep your kids occupied with hands-on activities while they explore the climbing mechanism of this simple wooden monkey. This DIY kit is simple enough to be built by 4 years old children, with parent's help. And children 6 years old and above can build it by themself! Let's explore the fundamental mechanical structure of the mechanical machine.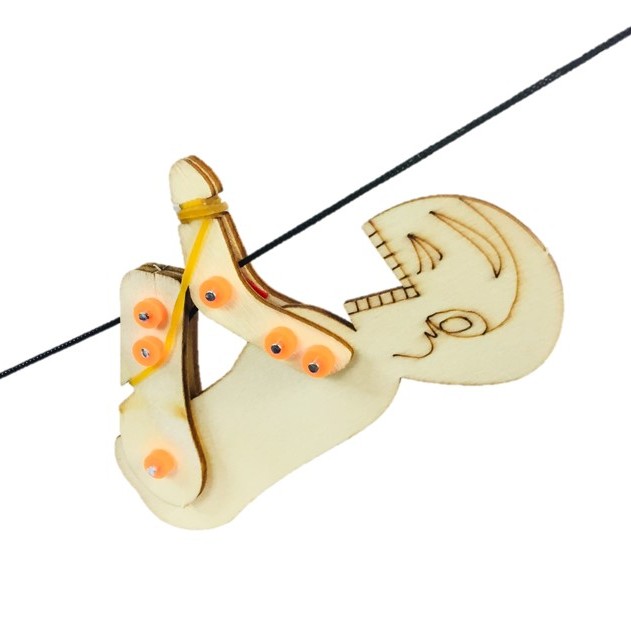 Features:
Do It Yourself Wooden Rope Climbing Monkey
Suitable for age 4 years old and above
Come with everything needed to assemble as a moving robot, including the thread
No soldering or electronics required
Learn the basic mechanism of the simple climbing robot
Packing List:
Wooden parts for the monkey body structure
2 x Rubber Band
2 x Felt cloth
1 x Thread
Some Iron rods
Some orange rubber stopper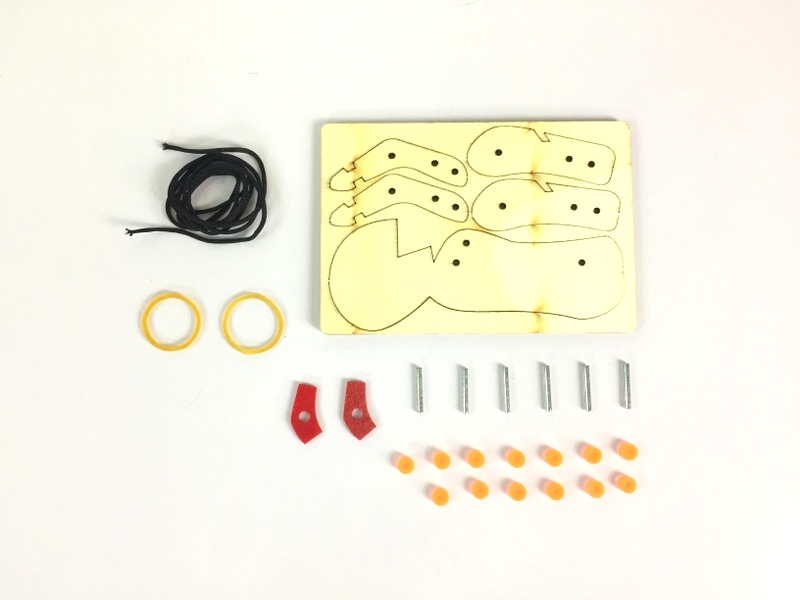 Resources: