Description
Note: Not suitable for children under 4 years old!
Note: Download the softcopy instruction manual (English) here. 
---
The DIY (Do It Yourself) Kit for Children Age 4 to 12 Years Old
If you have trouble playing the video above, you may access the video from here.
Photoresistors, also known as light-dependent resistors (LDR), are light-sensitive devices most often used to indicate the presence or absence of light or to measure the light intensity. In this kit, you will learn how to connect an LDR sensor with a DC motor to create a light-dependent fan! If the light sensor is in a dark room, the fan will switch off automatically, and if the room is bright, the fan will turn off itself.
So what are you waiting for? Get this for your kid! This DIY kit is simple enough to be built by 4 years old children, with parent's help. And children 6 years old and above can build it by themself!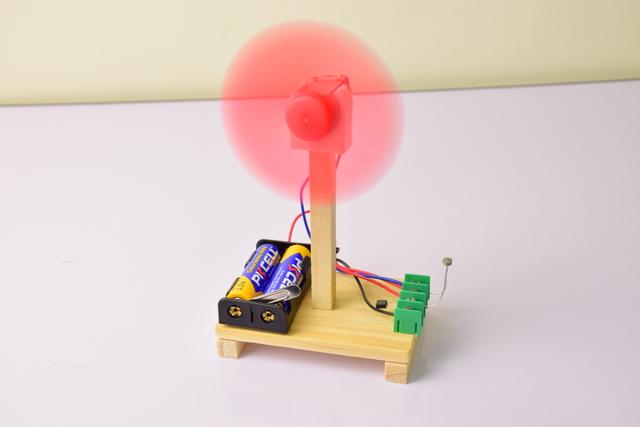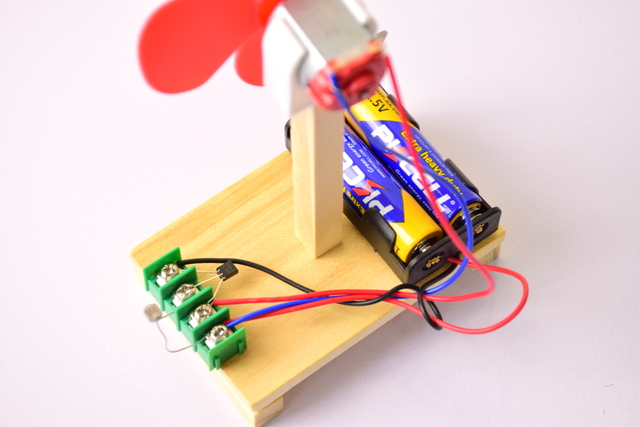 Features
Do It Yourself Wooden Light Controlled Fan
Suitable for age 4 years old and above
Powered with two (2) AA-size batteries (included in this kit)
No soldering is needed
Learn the basic application of a Light Dependent Resistor (LDR) sensor
Packing List
Wooden parts for the fan structure
2 x Screws
Some double-sided tape
1 x LDR (Light-dependent resistor) sensor
1 x NPN transistor
1 x DC motor
1 x Propeller
1 x DC motor holder
4 x AA batteries
1 x AA battery holder
2 x Wires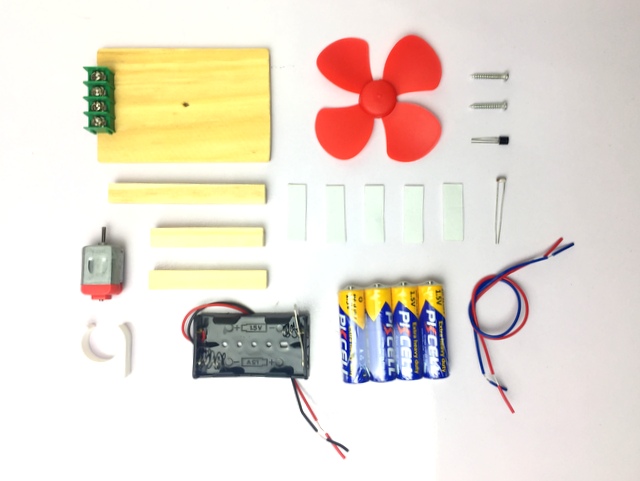 Reviews (6)
Total Reviews (6)
5

83.33%

4

16.67%

3

0%

2

0%

1

0%