Note: This kit comes with 4x AA batteries.
Note: Download the softcopy instruction manual (English) here. 
---
The DIY (Do It Yourself) Kit for Children Age 4 to 12 Years Old
Cranes and various kinds of heavy vehicles are one of those few eye-capturing yet educational toys for children. Let your children learn the concept of cranes through the principle of conservation of energy. While understanding each part of a crane which includes the hook, body, rope, and pivot point bearing.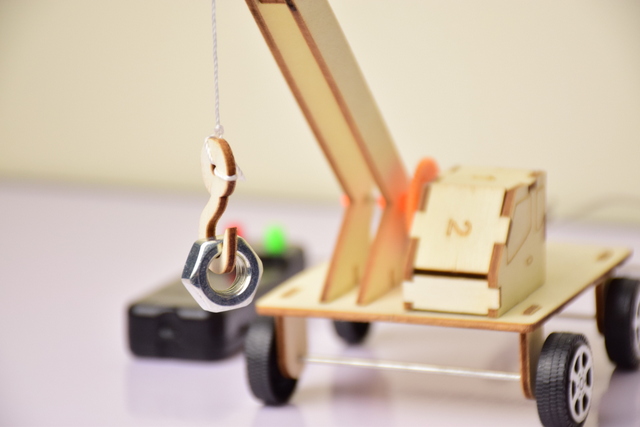 Did I also mention the kit comes with a wired remote control? What's a crane without needing to hook up a few wires to a DC motor right? The remote control allows you to lift and lower material from the hook by controlling the spinning direction of the DC motor.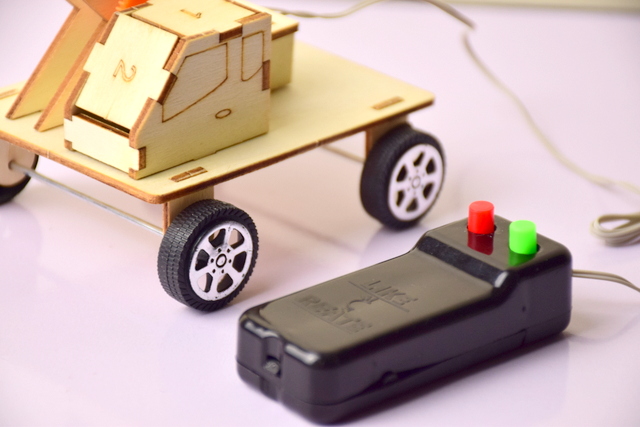 Features:
Do It Yourself Wooden Crane
Suitable for age 6 years old and above
Come with everything needed to assemble the crane project
AA batteries included
Learn the basic concept of DC motor and the structure of a crane.
Packing List:
Wooden parts for the crane
Some screws
Some orange stopper
4 x AA batteries
1 x AA battery holder
1 x Wooden filer (For sanding)
1 x DC motor
4 x Wheels
1 x Remote control
1 x Cylinder gear
1 x Circular gear
2 x Long metal rod
2 x Short metal rod
1 x String
1 x Screwdriver
1 x Nut
1 x Orange plastic gear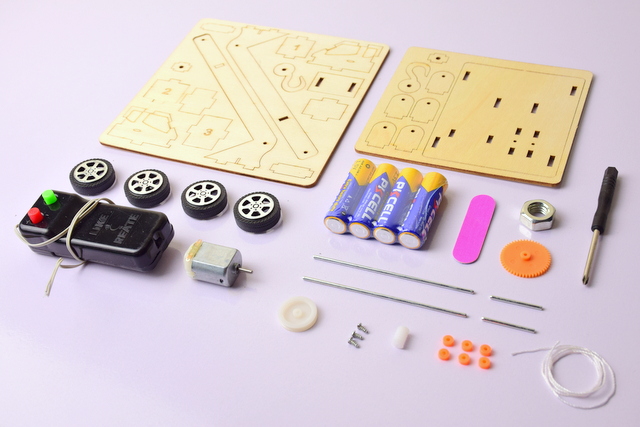 Resources: