Description
Note: Not suitable for children under 4 years old!
Note: Kindly refer to the given manual instructions on how to assemble this DIY kit.
Have you imagined how a robot with two wheels can move around without falling even though the body is hanging in between the wheels? Take a look at this cute DIY STEM Two Wheels Balancing Robot.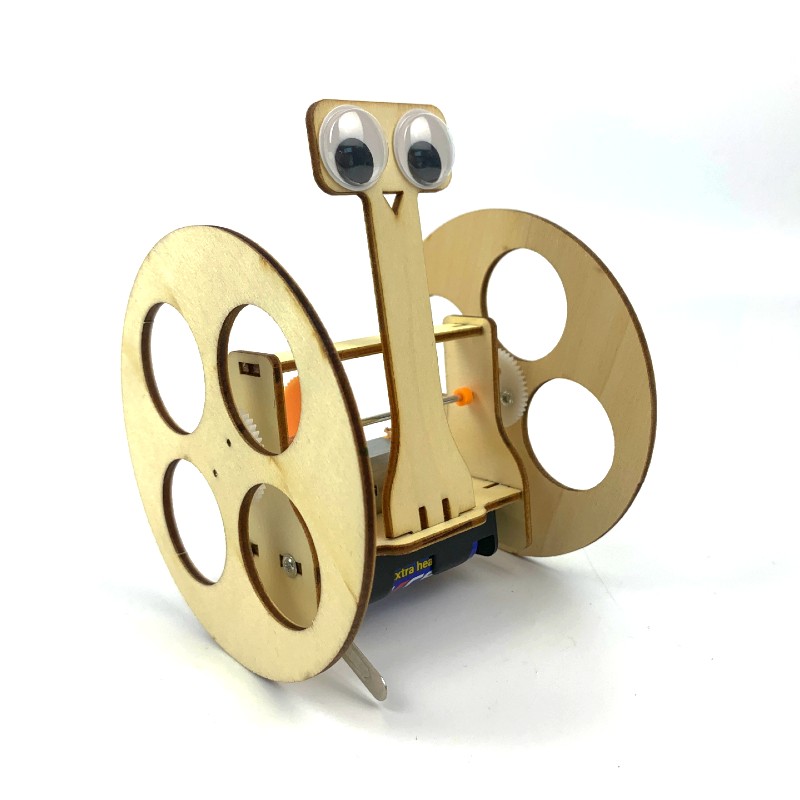 Balancing a thing can be understood by studying the center of gravity theory. The lower center of gravity, the easier it is to keep balance. The battery at the bottom part of the body helps to lower the center of gravity. The kids must be happy playing with this robot and also get some beneficial knowledge at the same time. Cool isn't it?
Note: Please place the robot in a wide area to provide sufficient space for the robot to move freely.
Features:
Do It Yourself Two Wheels Balancing Robot
Suitable for age 4 years old and above
Come with everything needed to assemble the balancing robot
AA batteries included
Learn the basic concept of gears and center of gravity
Packing List:
2 x Wheel
1 x Support Plate
1 x Mainboard
1 x Front Plate
2 x Motor Clip
2 x Side Plate
1 x Motor
1 x Orange Gear
2 x White Gear
4 x AA Battery
1 x Battery Holder
1 x Shaft Rod
3 x Shaft Sleeve
1 x Pinion Gear
9 x Long Screw
9 x Short Screw
1 x Screwdriver
2 x Eye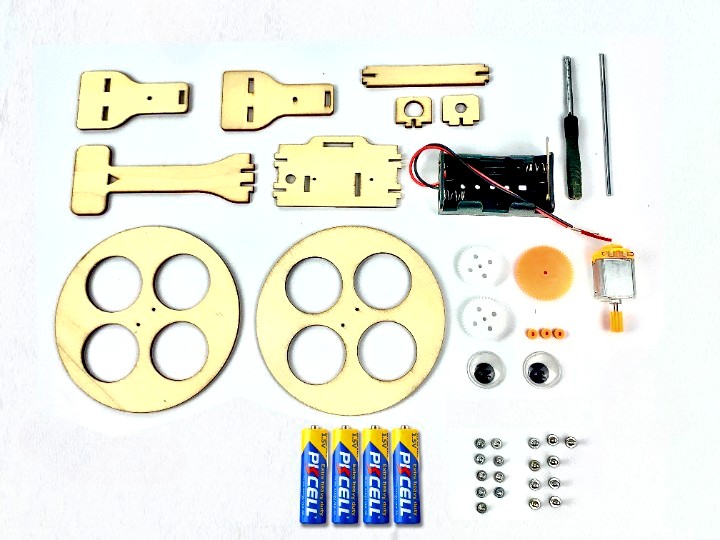 Resources: