Note:
This is the sample product page for
FUN PROJECT KIT
, one of the finalists with the title of
DIY Capacitive Piano with Maker UNO
.
Note: Estimated Retail Price for this kit is RM42.00, with a 5% variation.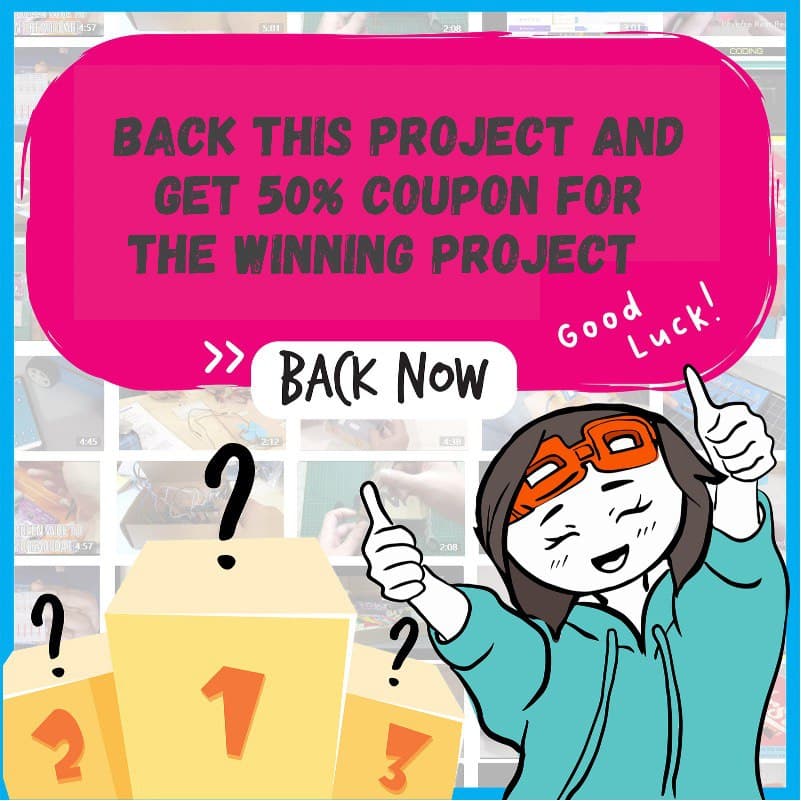 ---
Build Your Own Piano

The piano is one of the musical instruments out there. With this kit, you can build your own piano and play songs with it.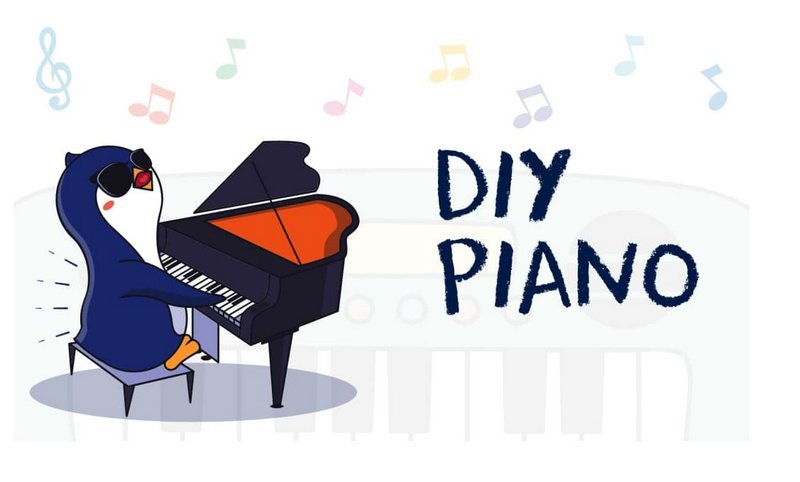 No Experience in Electronics?
Can you build this kit without electronics experience? Yes, you can! This kit comes with a user guide that will help you to start building the projects. So don't worry. The user guide covers all the steps that you need to build this project.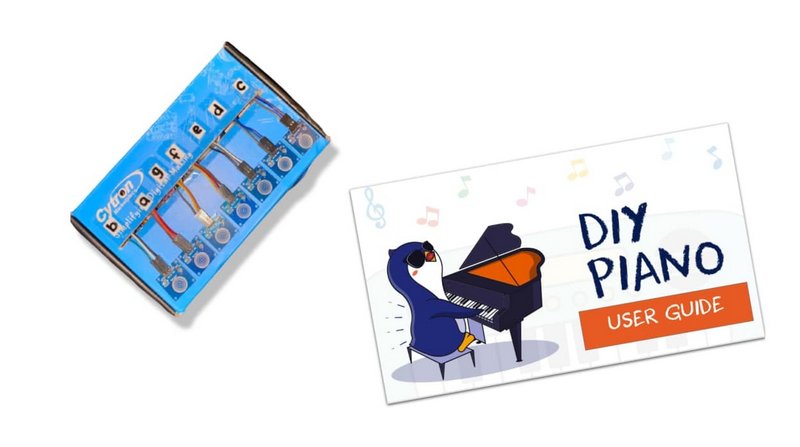 No Soldering Iron?
No worries! No soldering is involved to build this project. To make things even simpler and easier, the detailed schematic circuits are given inside the User Guide. All the connectors and wires are also included inside the box, just plug and play!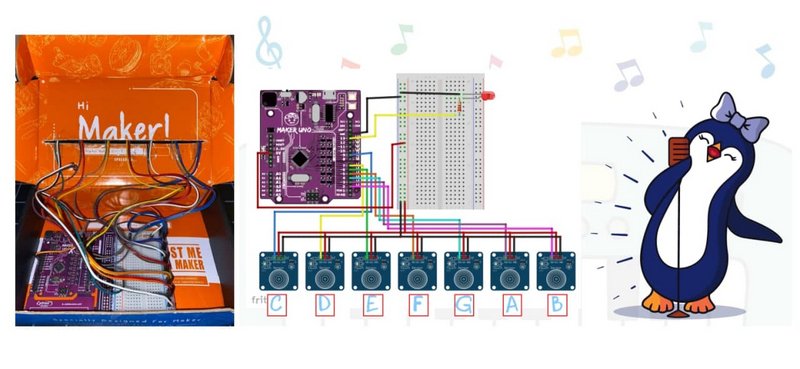 Do I Need to Code It?
No, you don't have to code. All the source code is already provided inside the User Guide. Just copy the source code into Arduino IDE and upload it into the Maker Uno board that is provided inside the box. You are ready to play with this piano.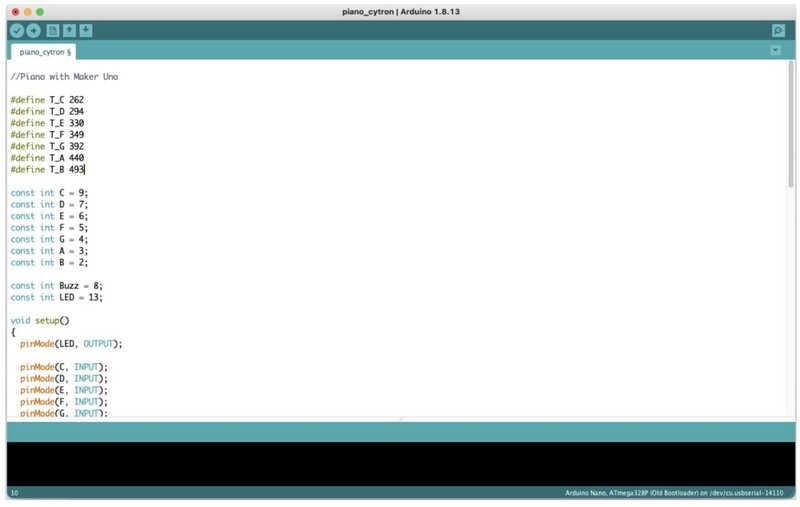 Box as The Piano Body
You don't have to worry to find another case/cardboard/box to build this project, just use this project kit box to build your piano. Place each sensor corresponding to each piano note and ready to play!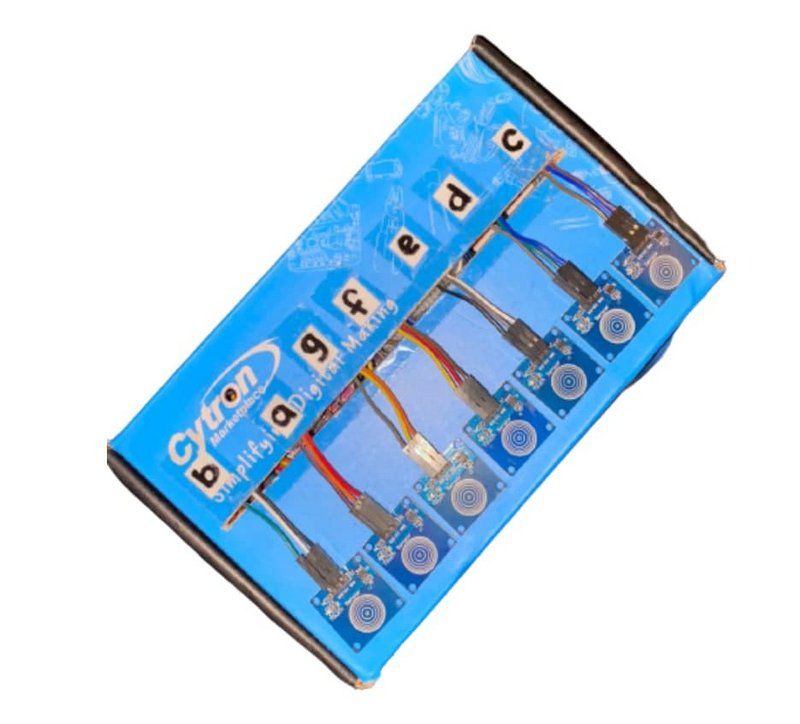 BONUS!
There are four ready-to-play songs included inside the User Guide. Just pick a song that you like and play using the Piano that you build.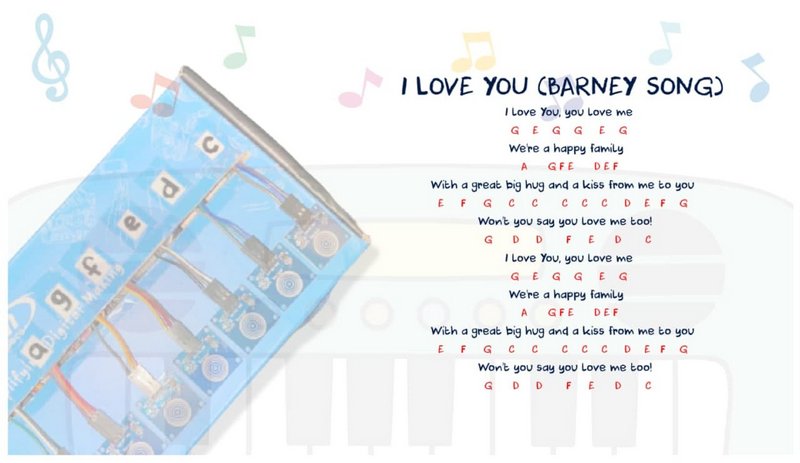 Features:
Do it Yourself (DIY) Piano Kit
No Soldering is needed, only requires to connect jumper wires
Controller: Maker Uno
Sensor: Capacitive Touch Sensor
Open-source example code, free to modify and learn to code
The box designed as the piano body
Everything needed is packed and included in this kit
Packing List:
1 x Maker Uno
1 x USB Micro B cable
7 x Capacitive Touch Sensor
1 x LED
1 x 1K Resistor
1 x Small Breadboard
1 x 40-Way 20cm Male To Female Jumper Wire
1 x 10cm Male to Male Jumper Wire
1 x DIY Piano User Guide (Color Printed Copy)
Documents: