Ender-3 Max now comes in Bundles!
NOTE: Ready Stock and Ship from Malaysia.
Powerful Hotend Kit-Extremely Precise Printing: Modular hotend with a heat-resistant copper nozzle enable rapid filament melting and smooth filament extrusion.
Large Print Size-Max Workspace, Max Production: 300x300x340mm, a widen workspace for your creativeness. 
Smooth and Stable Linear Pulley System: Smooth motion and stable printing are ensured by a reliable motion system composed of a special Z-axis precision T-screw rod, V-profiles, and linear pulley system.
Dual Cooling Fans-Effective in Heat Dissipation: The axial cooling fan continuously helps hotend heat dissipation. The double blower fans promote quick cooling on the extruded filament. Always deliver fine results.
All-metal Extruder-Smooth Filament Feed-in: All-metal Bowden extruder is powerful in filament feed-in.
Carborundum Glass Platform-Smoothness Starts from the First Layer: With its superiority in heat resistance and surface flatness, the Carborundum glass platform helps prints adhere better and users remove prints easier. No wrapping and no scratches.
TMC2208 High-performance silence driver: The German import TMC2208 chip driver is adopted to use in X-axis and Y-axis. It is effective to reduce stepper motor noise and shake which brings a comfortable and silent work environment for you.
Creality Ender-3 Max Assembly and Operation by Creality:
"Standing tall above this print area is a Z-axis of 340 mm, 60 mm less than on the Creality CR-10 3D printer, the printer the Ender 3 Max is closest to in terms of capability. 
 
The filament is fed by Creality's stock extruder, complete with the opening precariously close to the lead screw. Space on the extruder housing for a filament sensor, and similar space on the print head enclosure for a BLTouch bed levelling probe (not included) show that the Ender 3 Max is designed to play nice with Creality's ecosystem of separately purchasable – often OEM – upgrades." 
-ALL3DP REVIEW-
Creality Ender 3 MAX Review by CHEP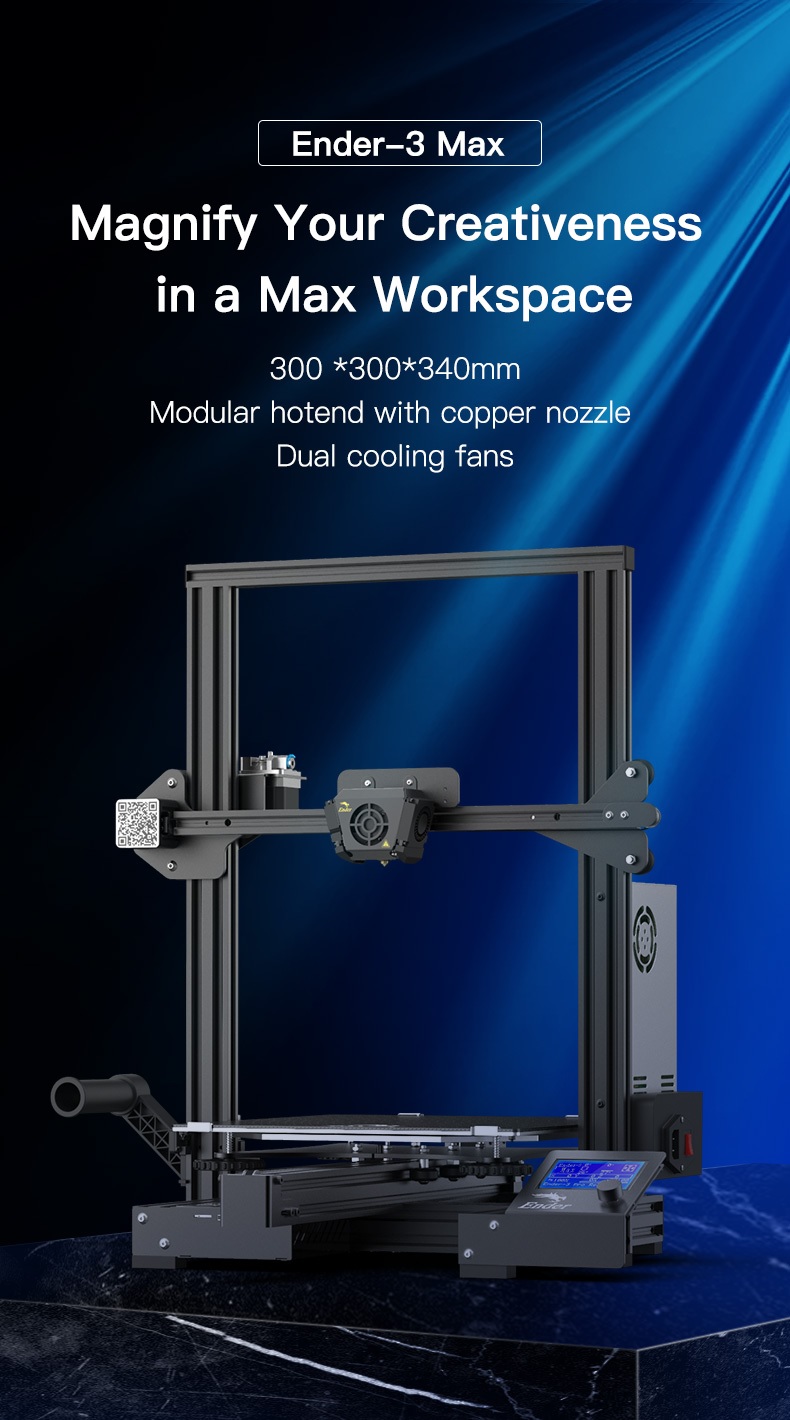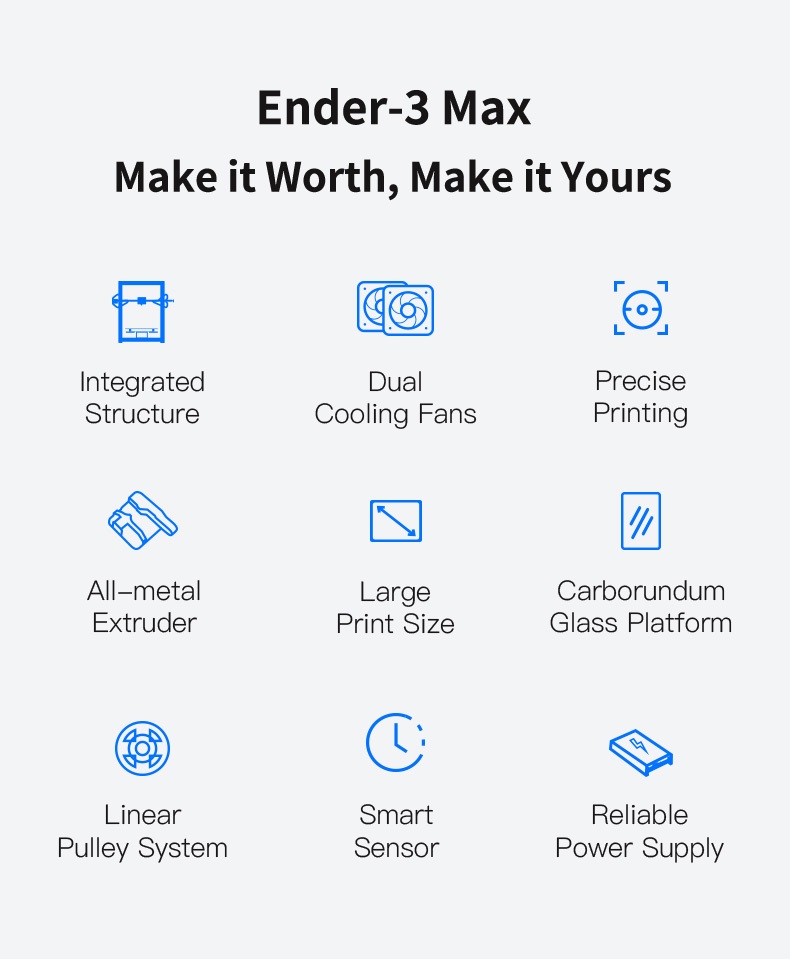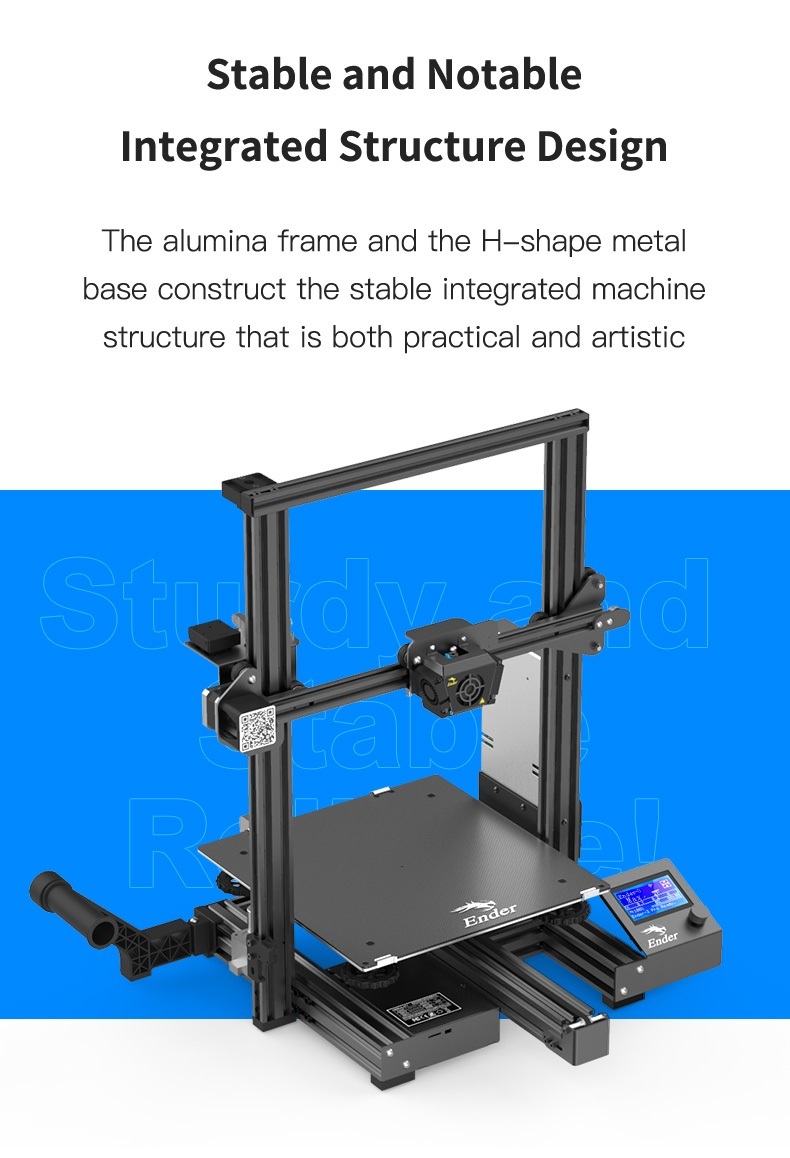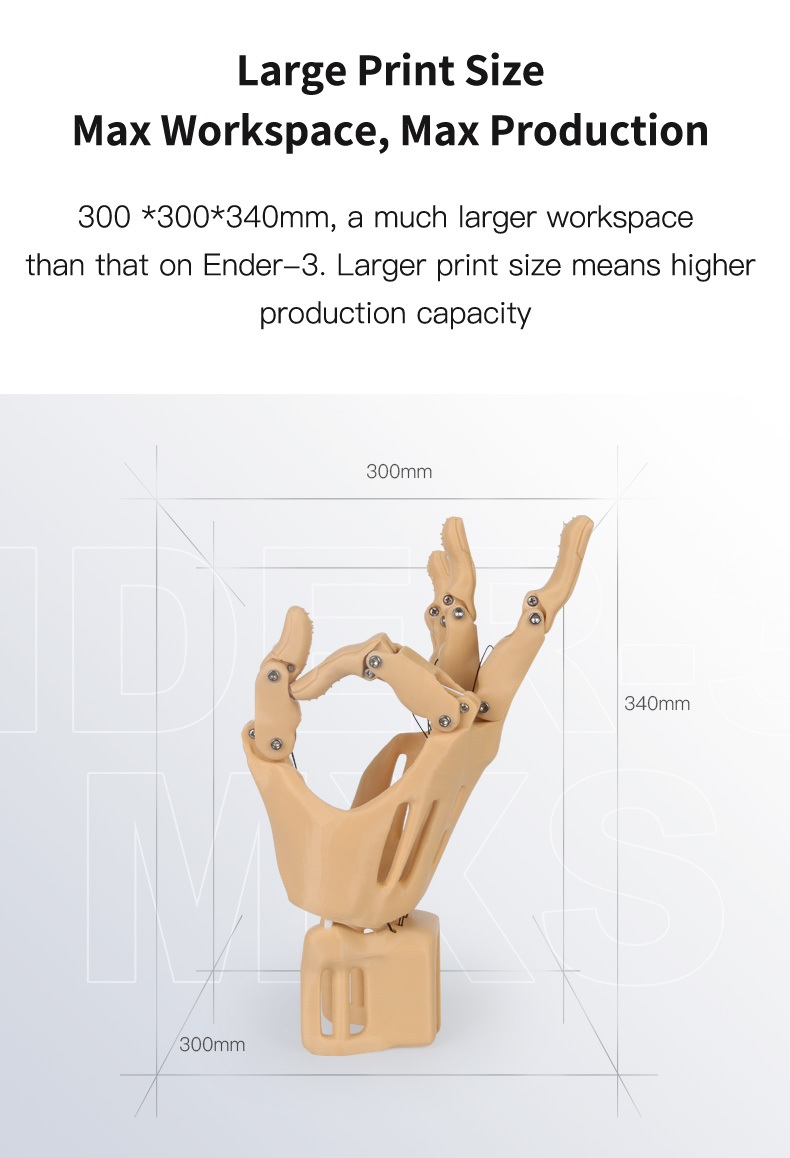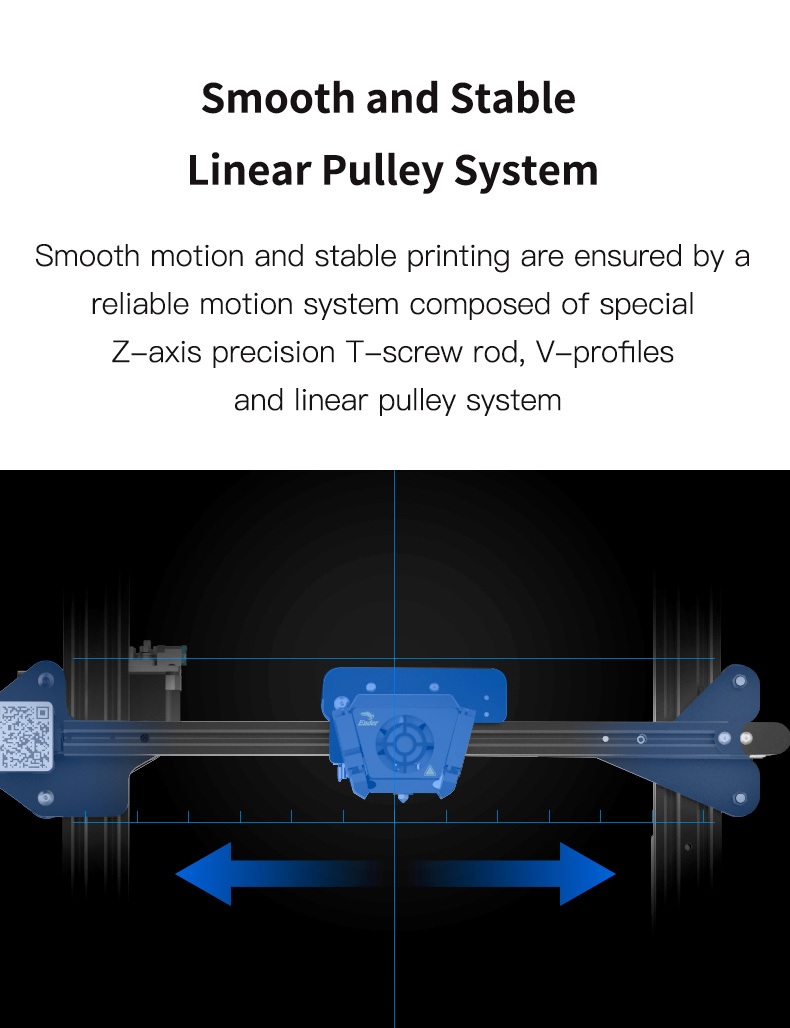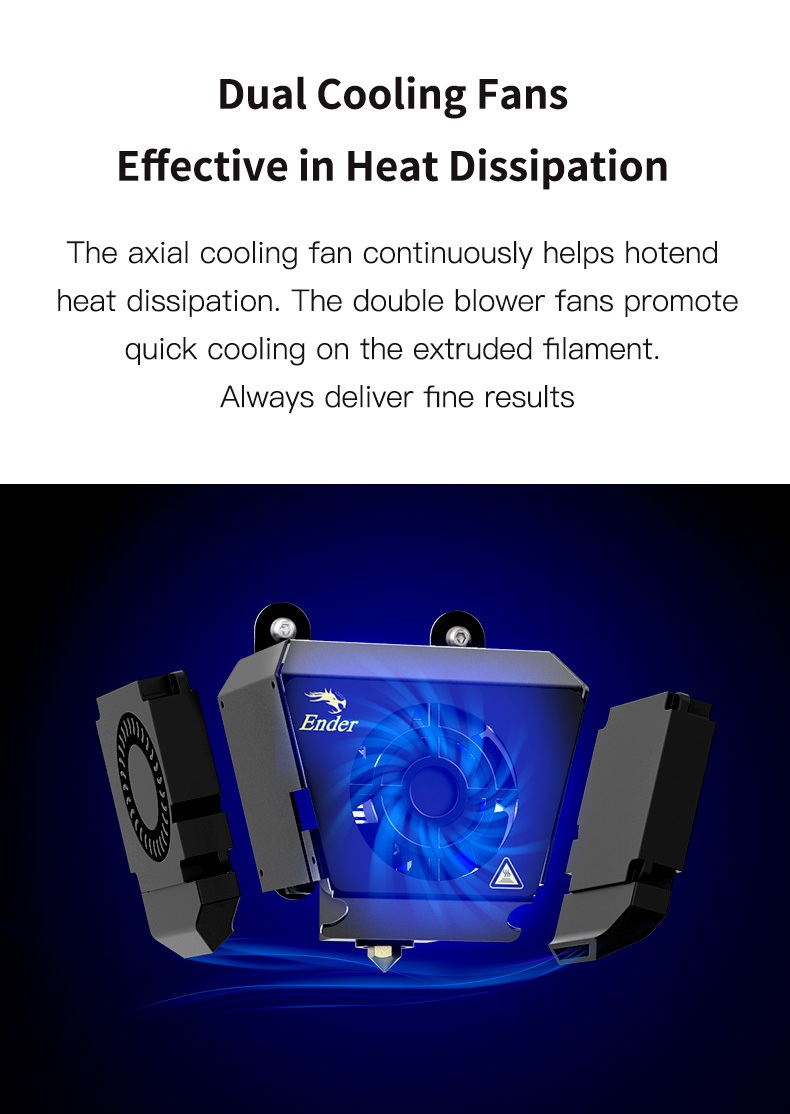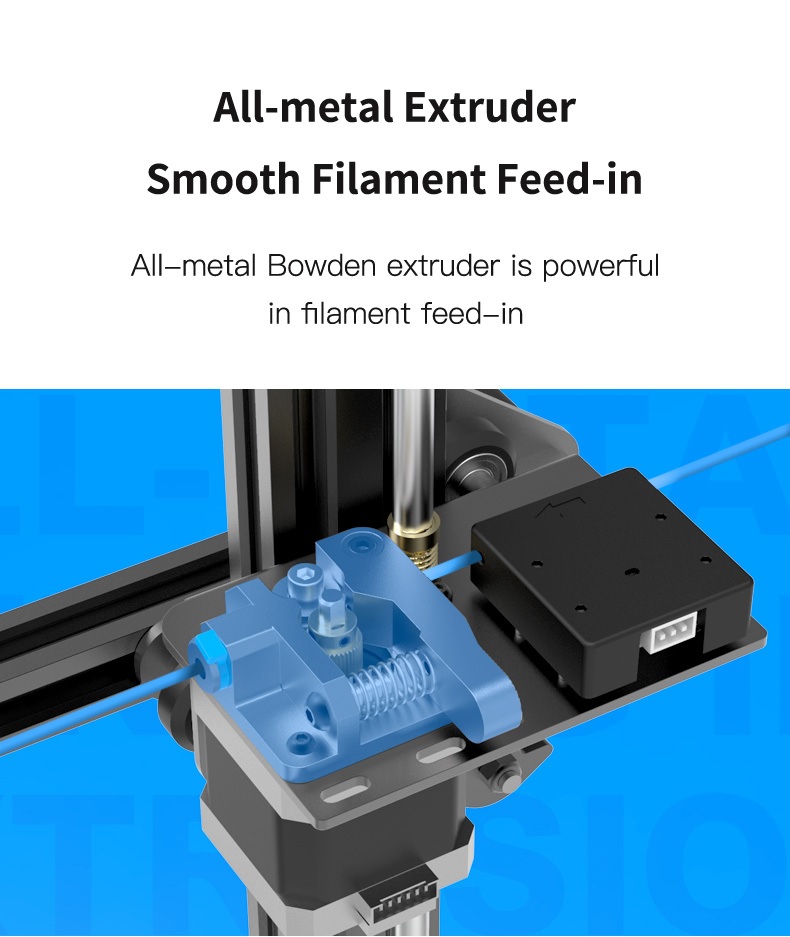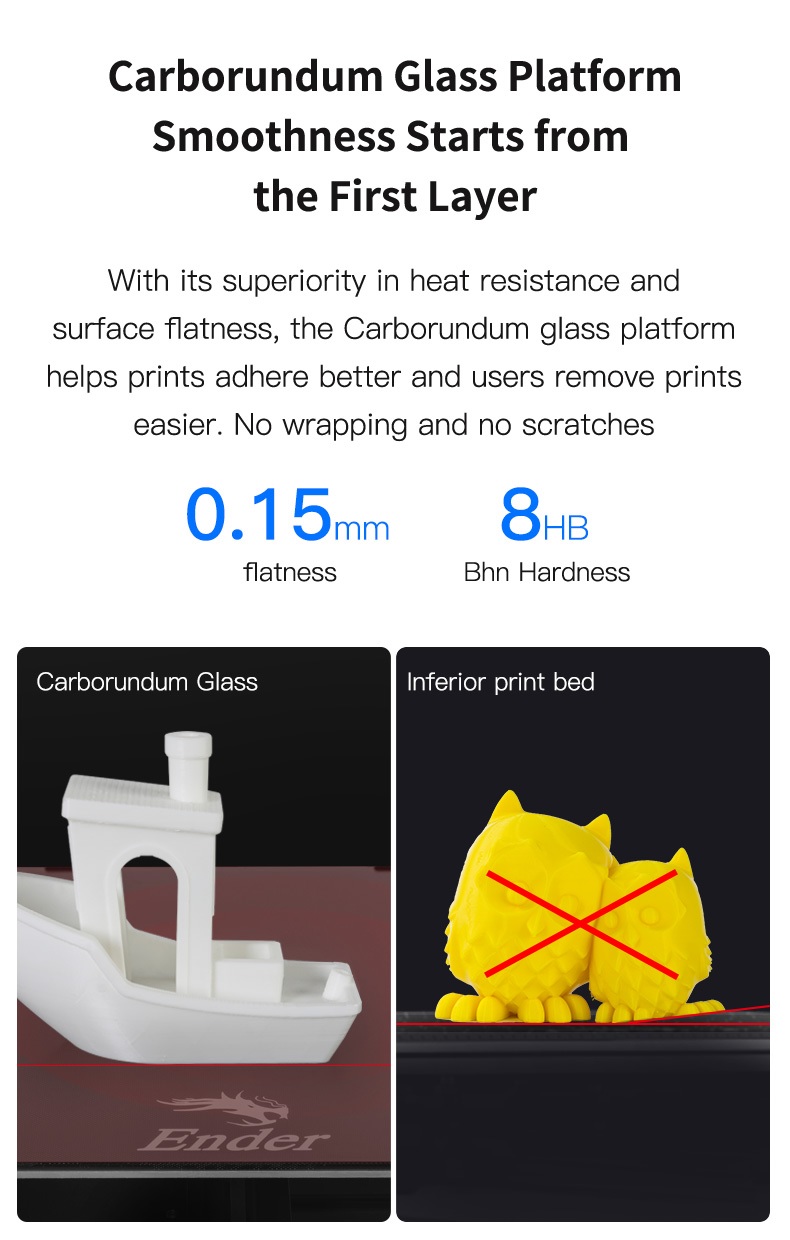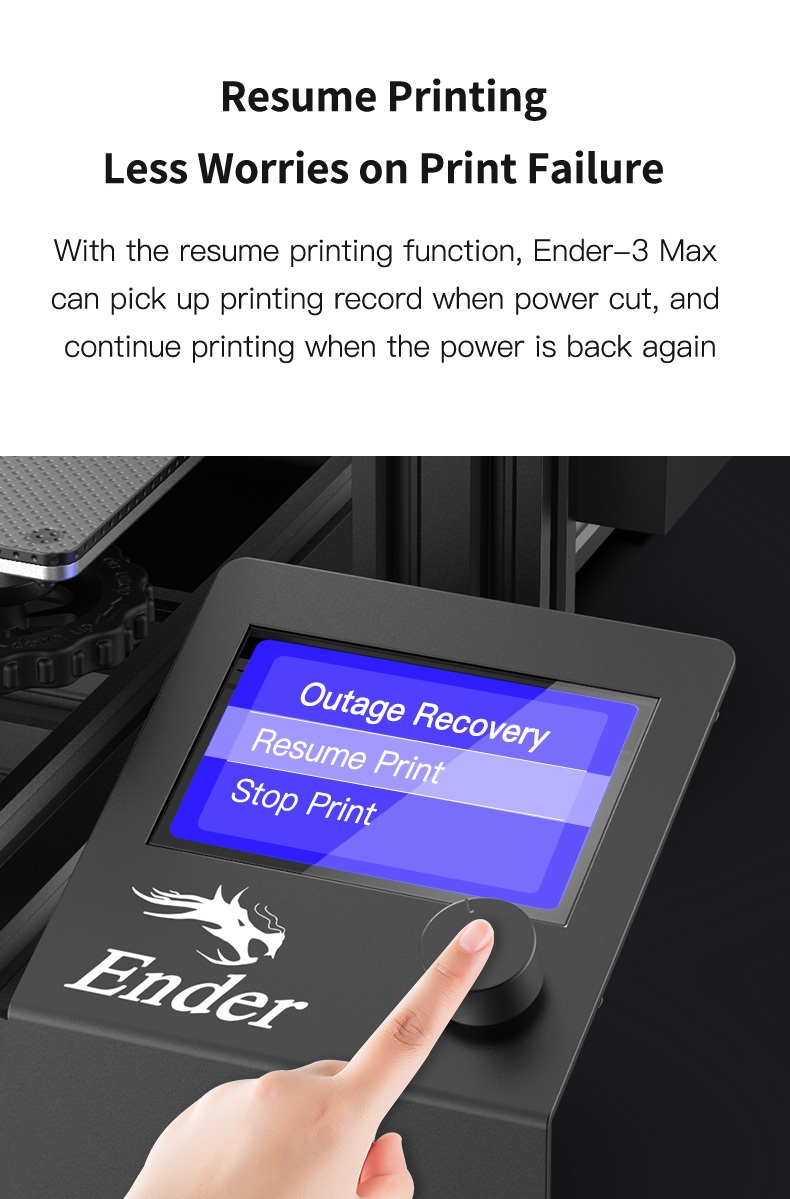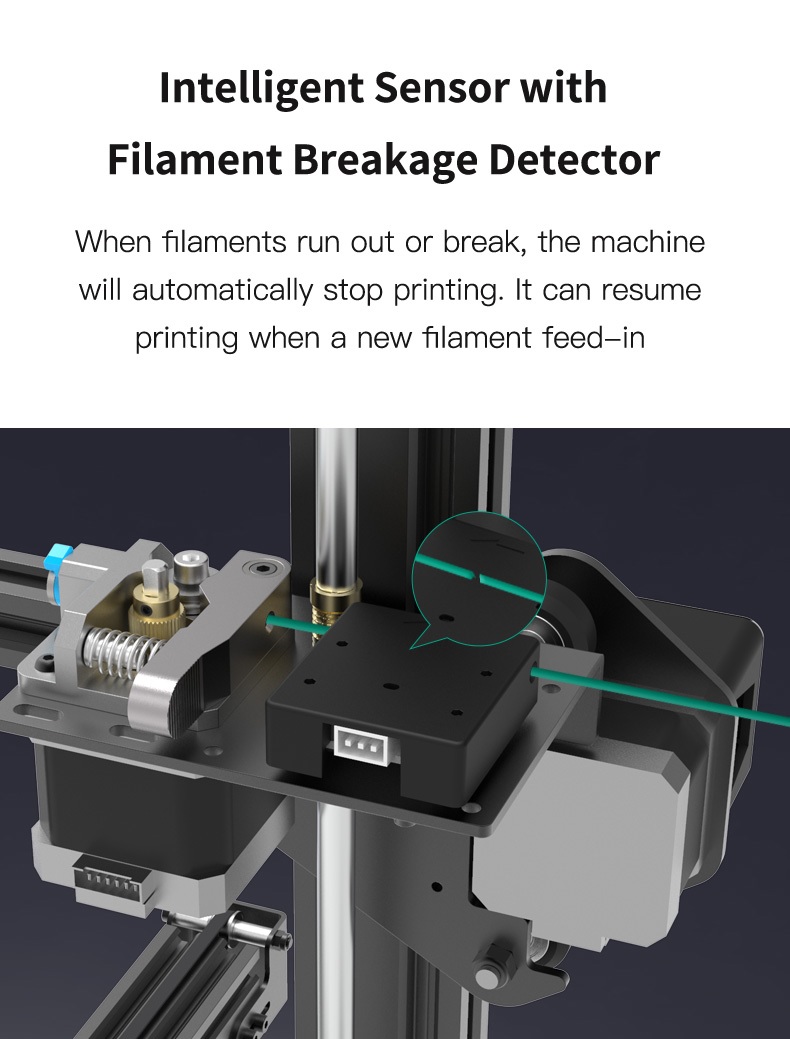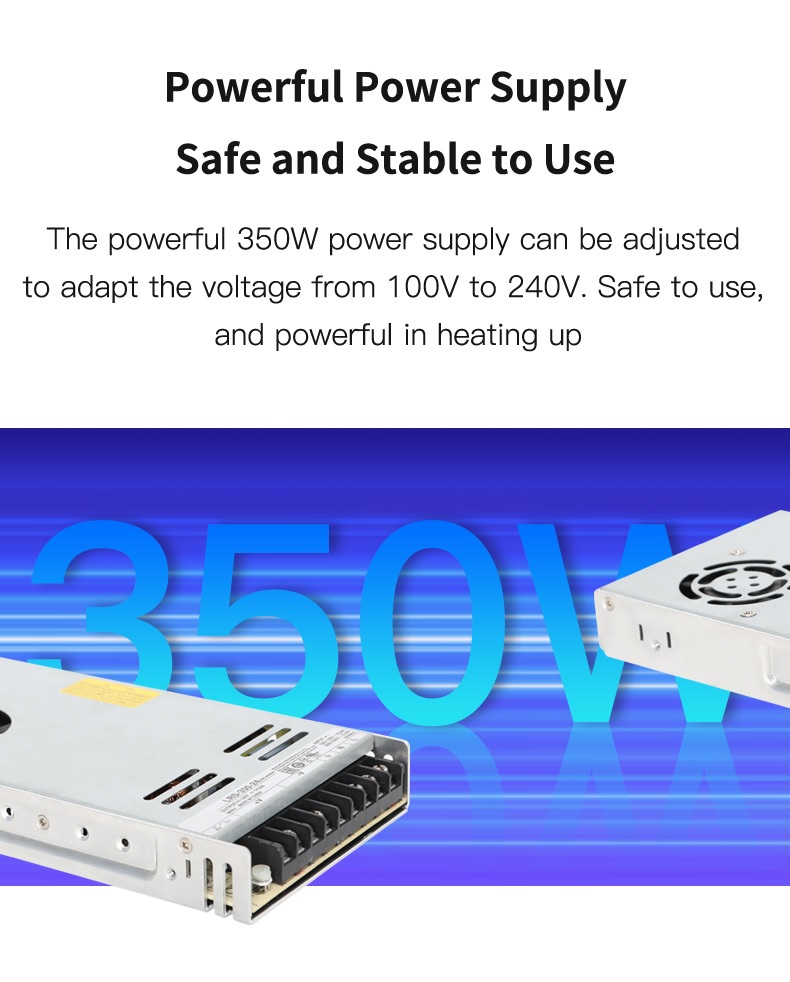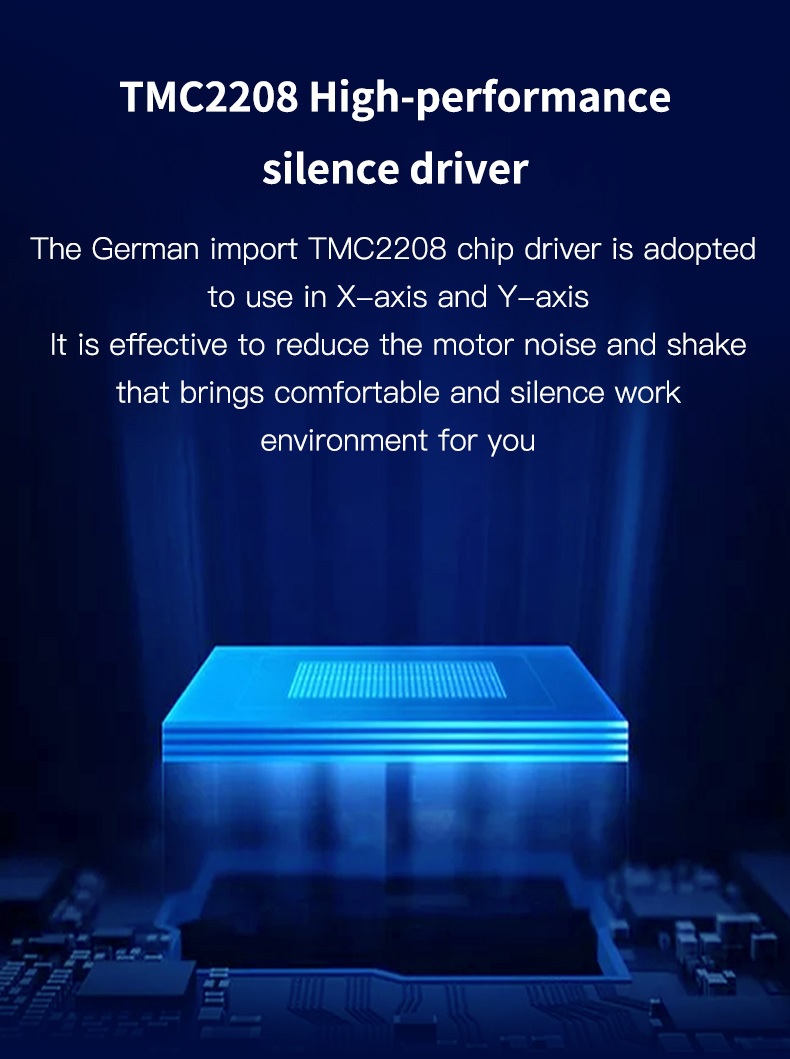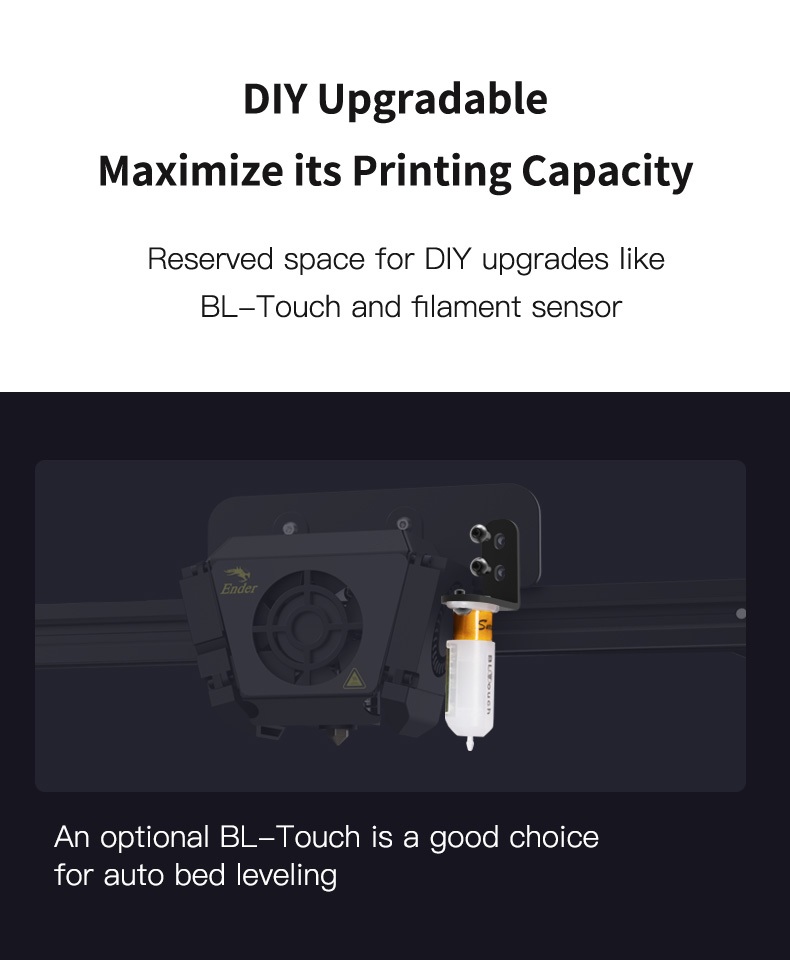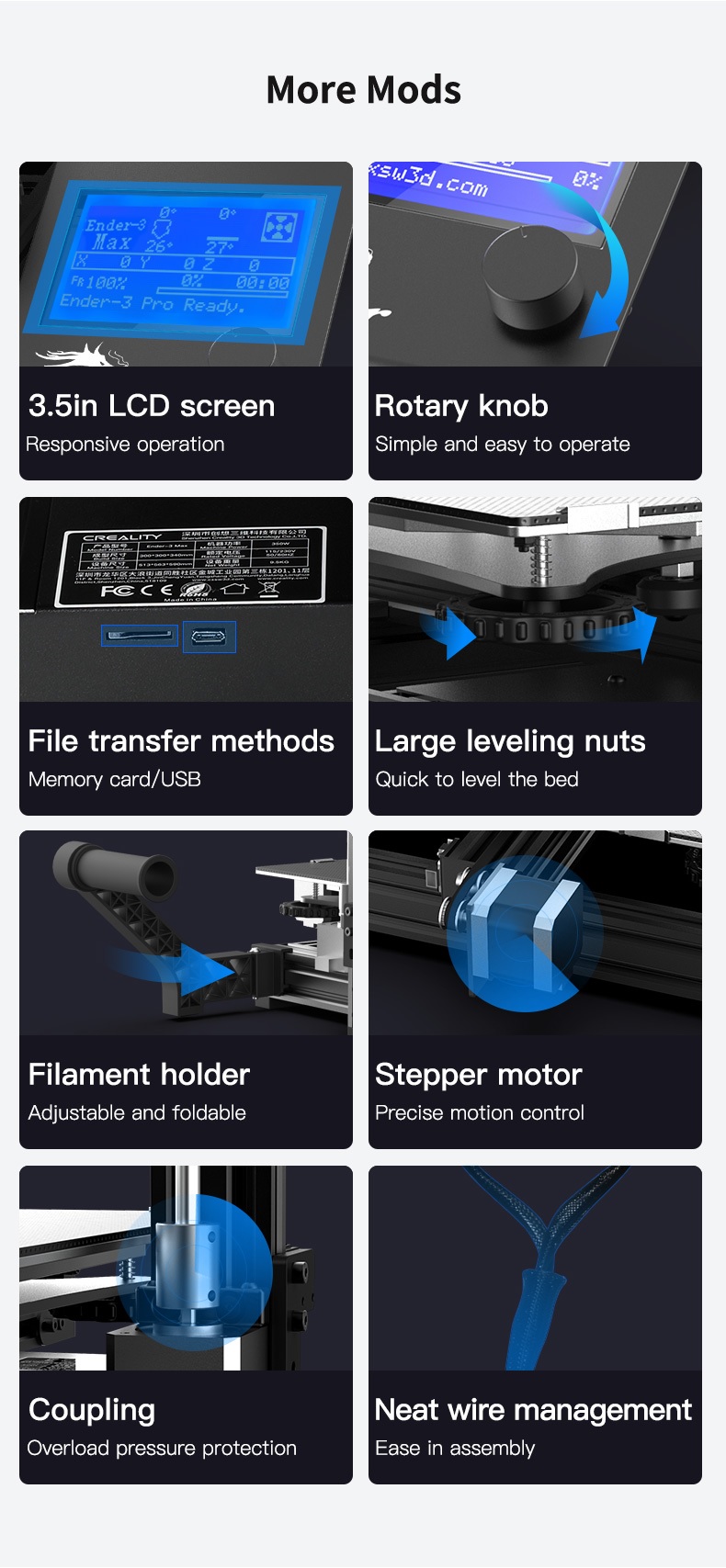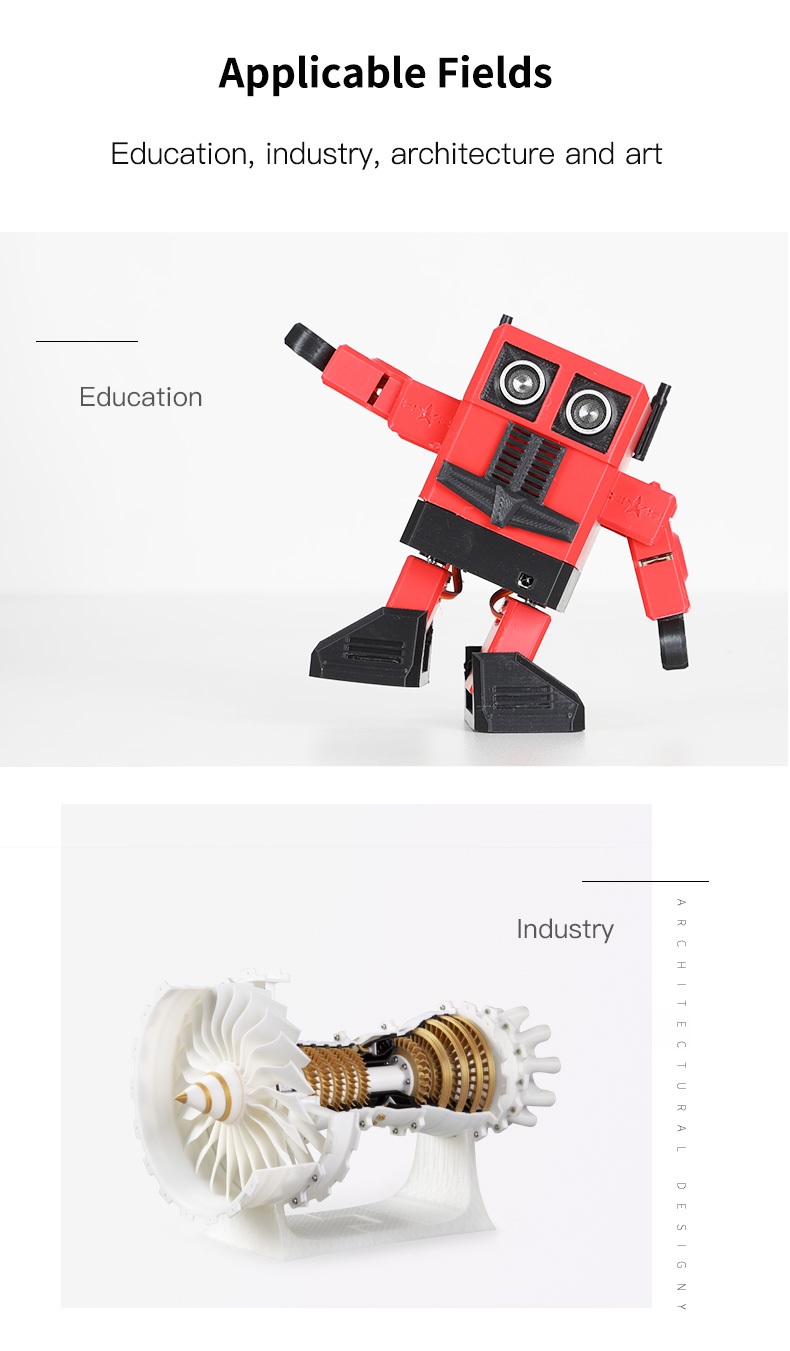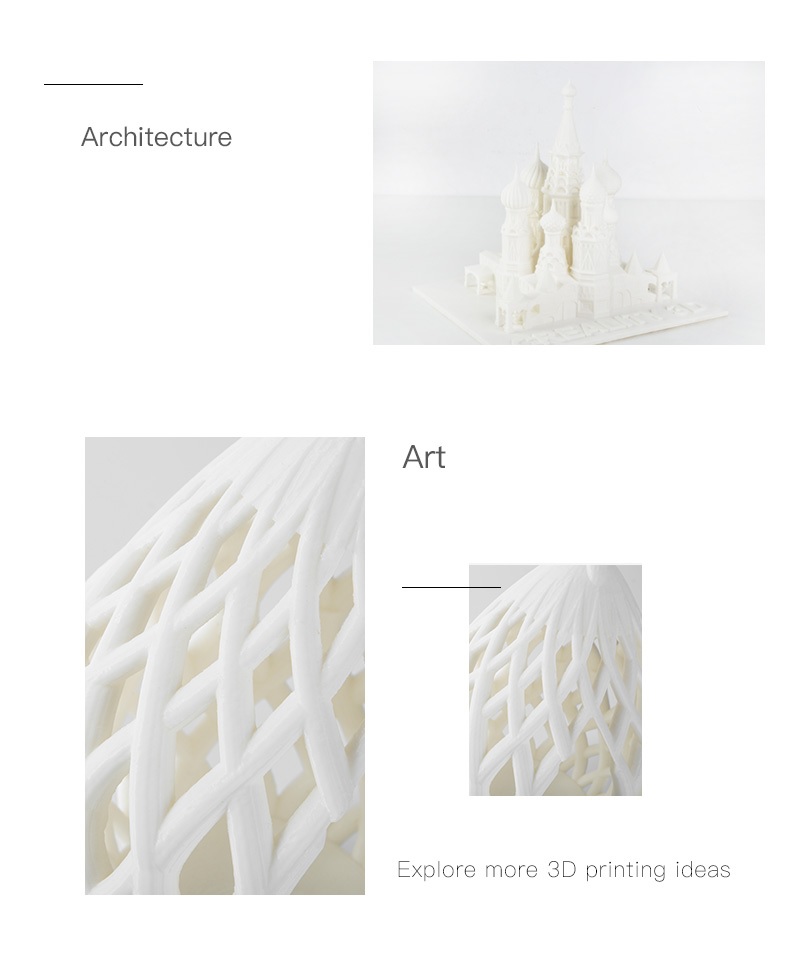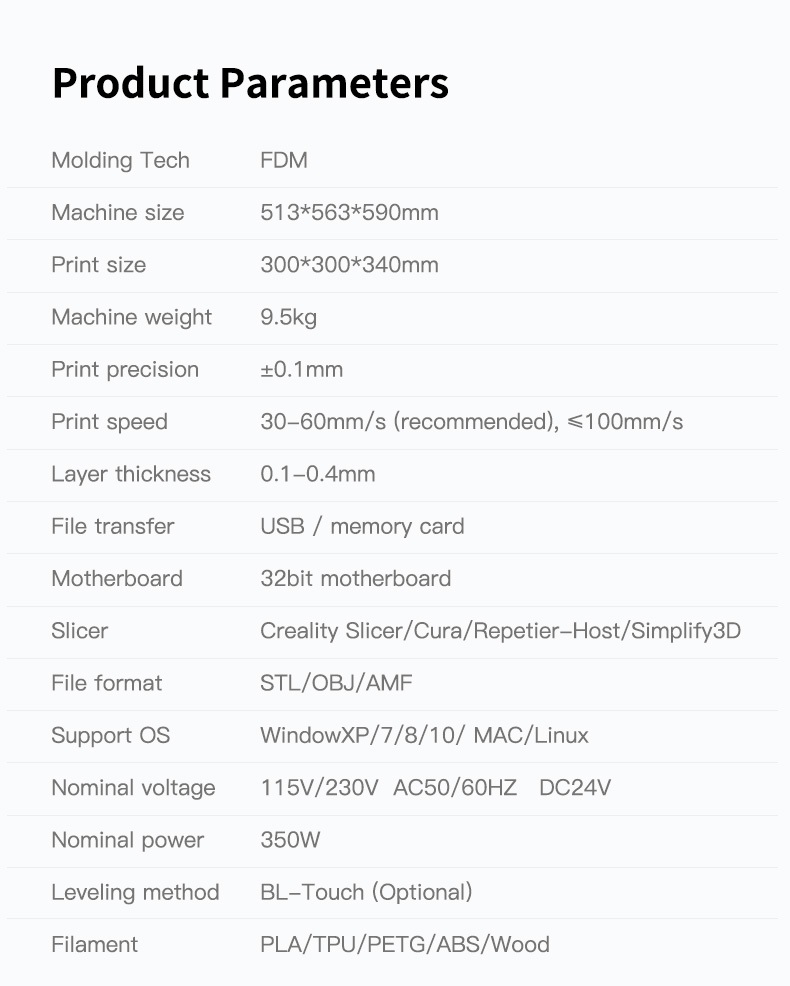 Check out the review by 3D Printing Nerd
Want to update the firmware to Ender-3 Max? Check out this video from ruiraptor that show you method to download, edit, compile and upload Marlin firmware to Ender-3 Max:
New to 3D Printing but not sure where to start? 
You can start by being a part of our 3D Printing Community!