Note: This 24-bit Colorful Screen is compatible with Ender-3 V2. However, it is also compatible with Ender-3 or Ender-3 PRO with a 32-bit V4.2.2 or V4.2.7 board.
---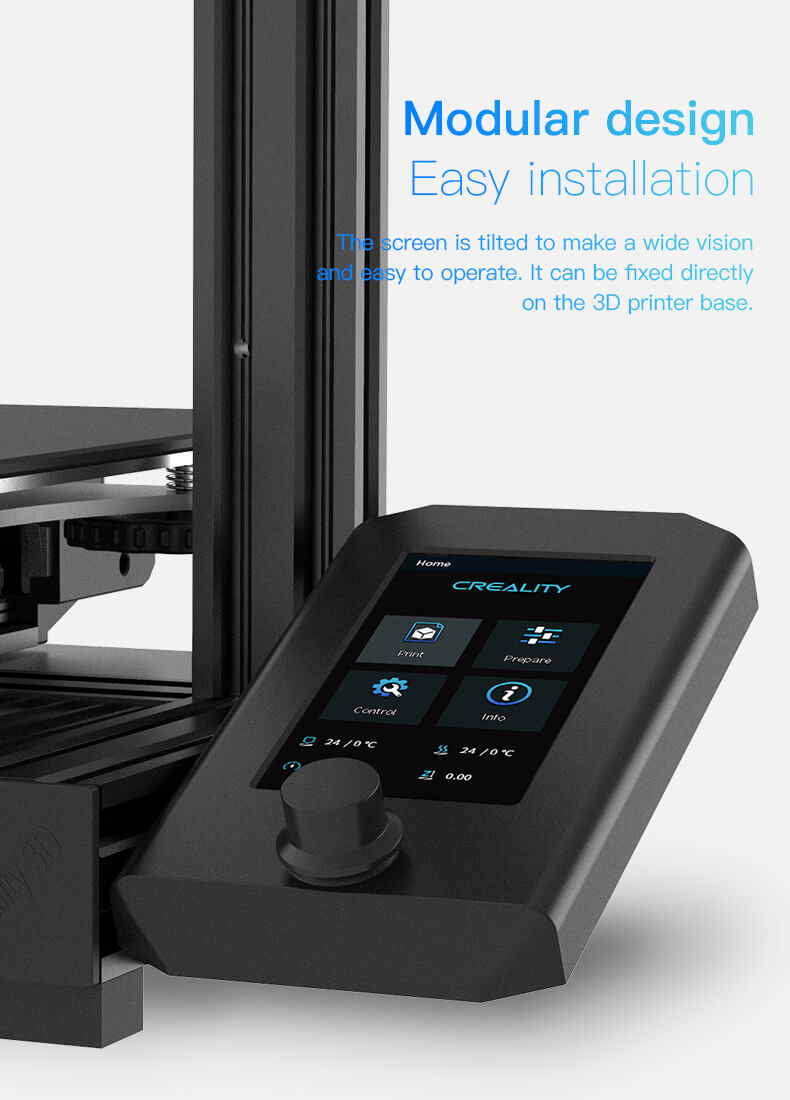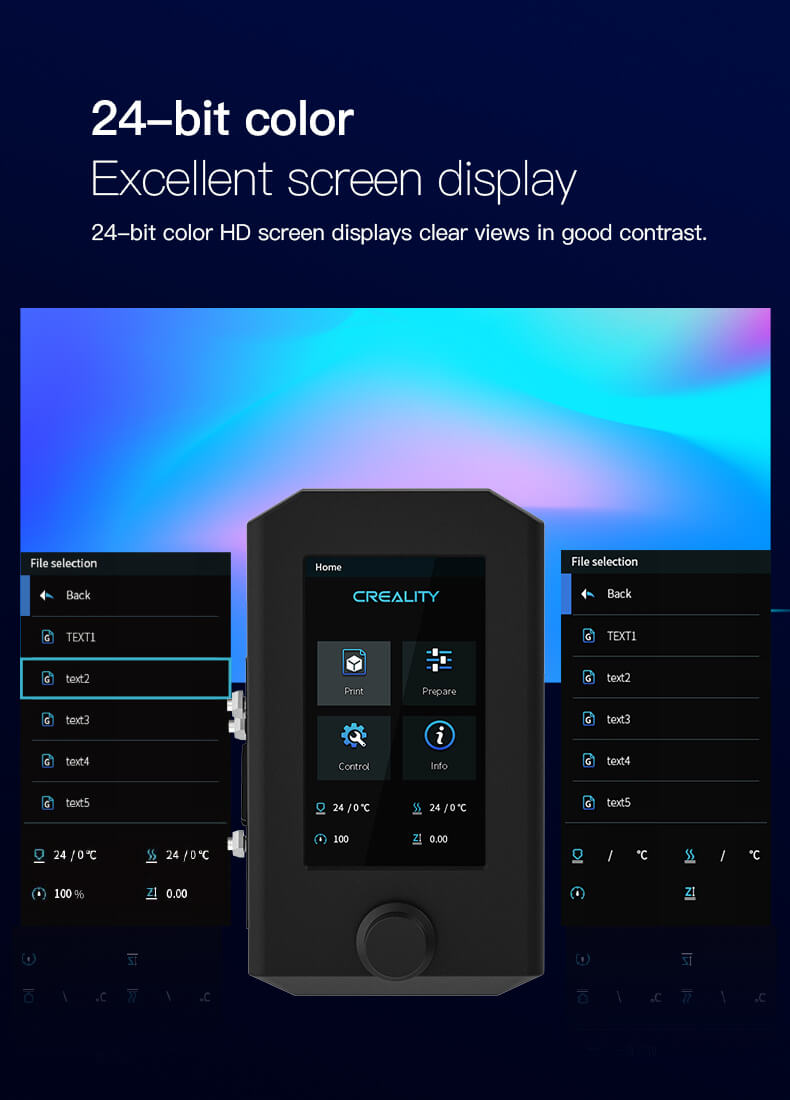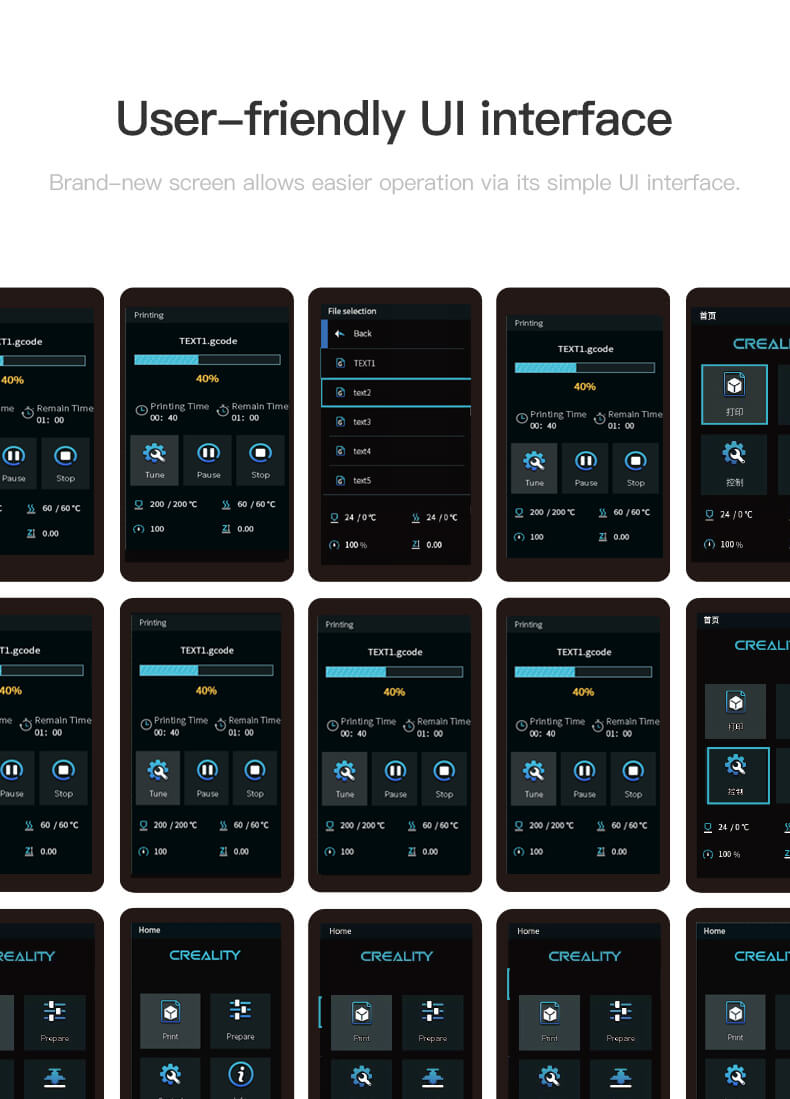 To update firmware or image files in the Screen, please follow the official video from Creality: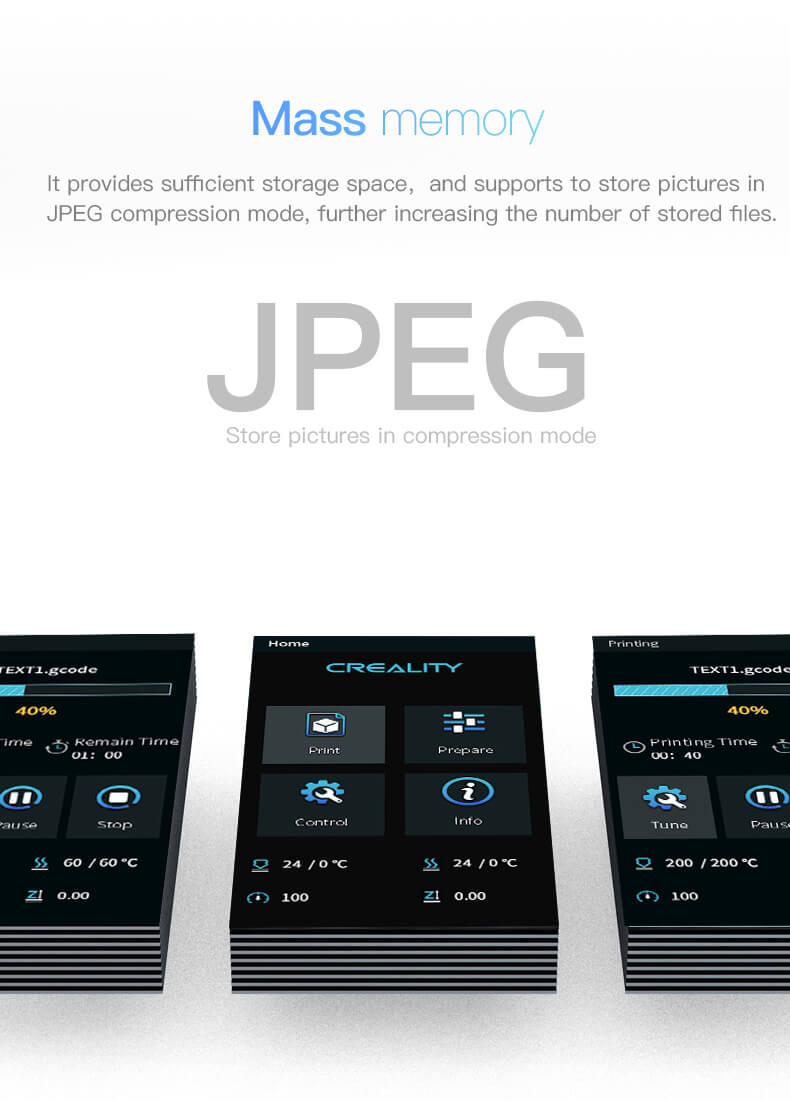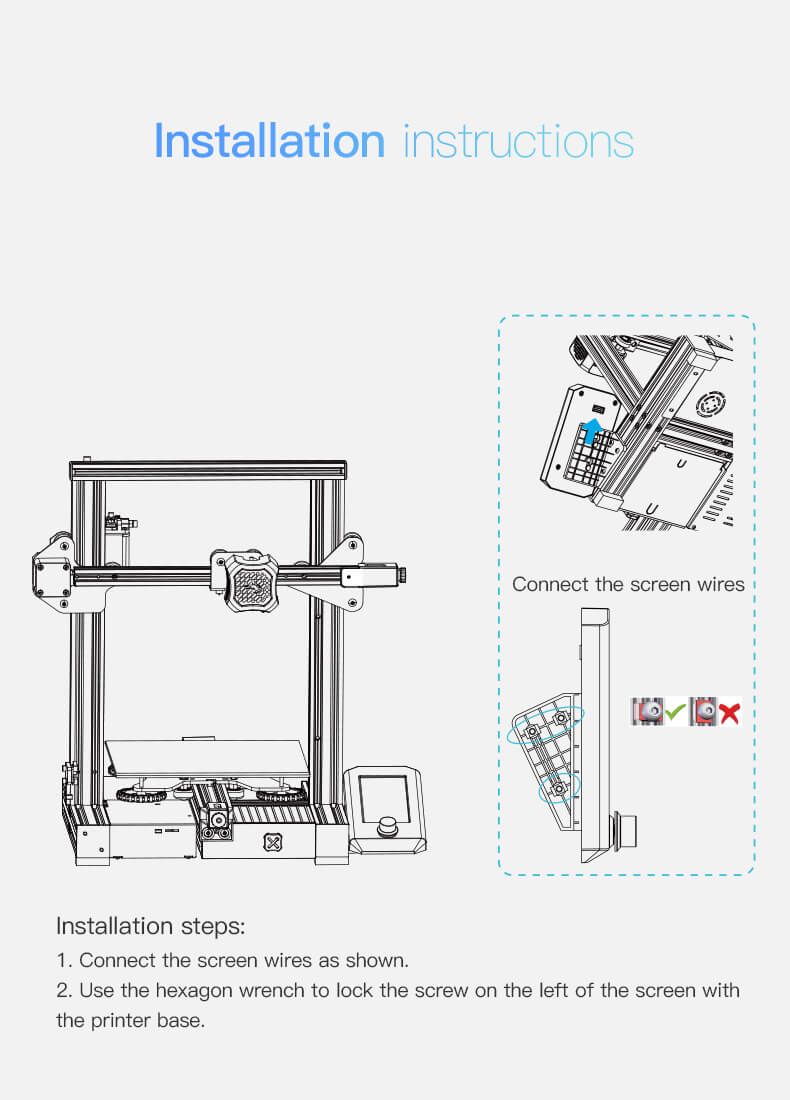 Here is another video showing the complete change of firmware for Ender-3 V2 (including this screen) to JyersUI by Bryan from BV3D channel:
Features:
24-bit Colorful Intelligent Screen for Ender-3 V2 3D Printer
Compatible with Creality V4.2.7 and V4.2.2 32-bit Controller board
Plug and use for Ender-3 V2
An upgrade for Ender-3/PRO with the 32-bit controller to use Ender-3 V2 firmware
Updating firmware using microSD card only
Rated voltage: 24V
Touch screen or not: No
Screen Size: 4.3inch
Product size: 93*162*45mm
Possible upgrade for Ender-3 with the 32-bit controller, enabling it to use Ender-3 V2 firmware.
Packing List:
1 x Ender-3 V2 Colorful Intelligent HD Screen with knob
1 x Mounting Bracket
1 x Set T-nut and Mounting Screw
1 x Rainbow cable
Resources: