A Perfect Auto Bed Leveling for Creality Printers
Note: The CR-Touch kit comes with a wiring connector ready for V4.2.2 or V4.2.7 32-bit controller board (Black color PCB) that comes in Ender-3, Ender 3 PRO, and Ender-3 V2. Not to forget Ender-3 MAX.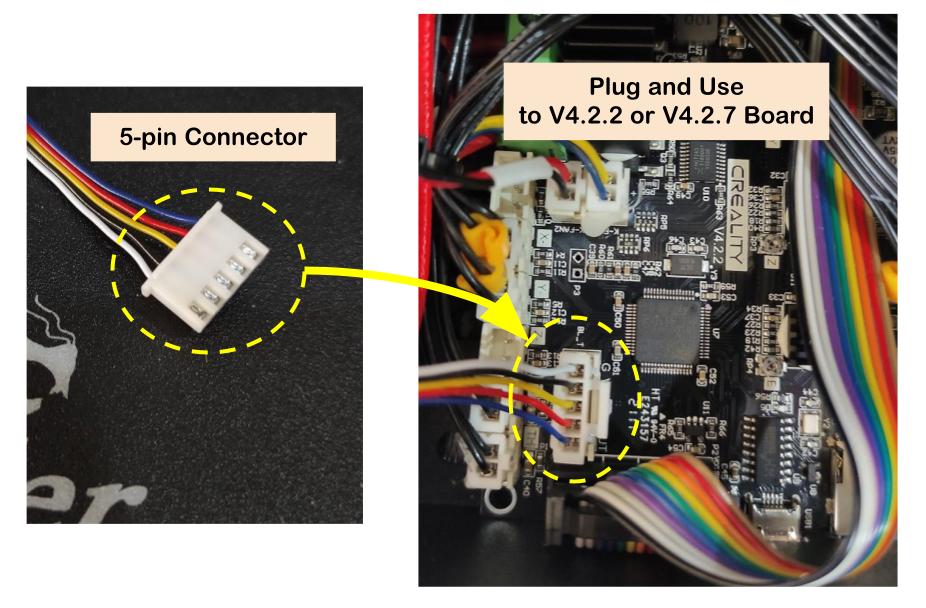 ---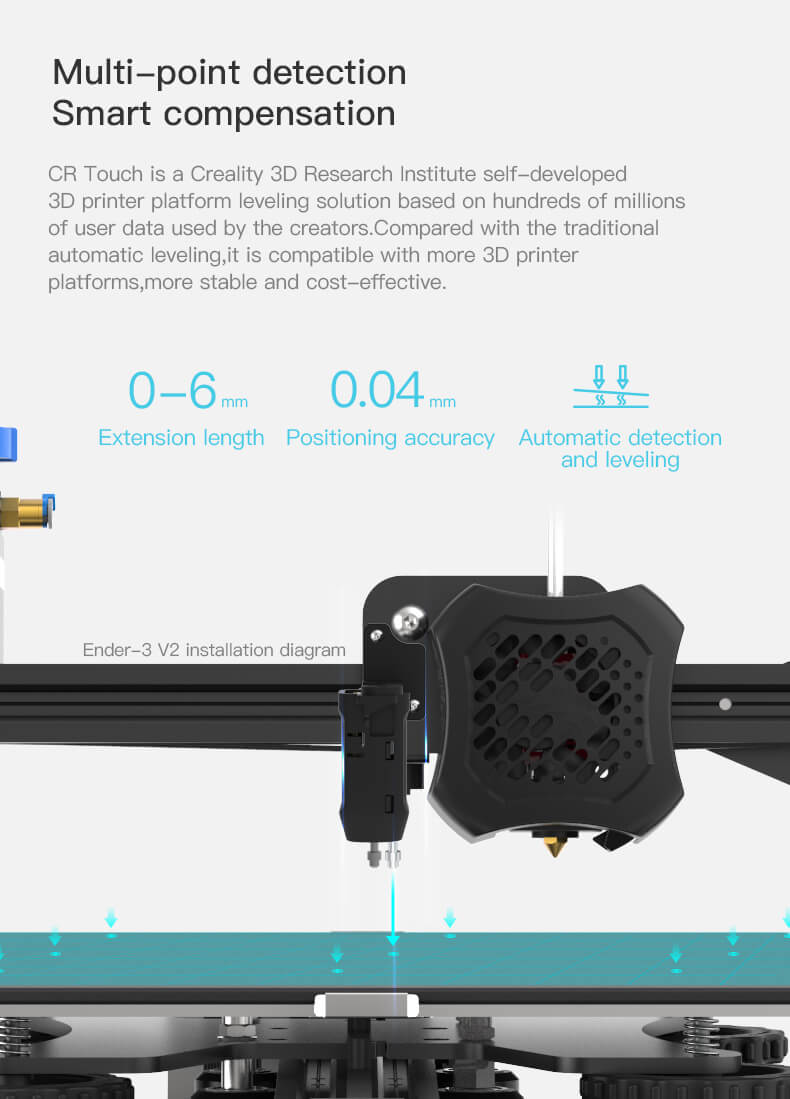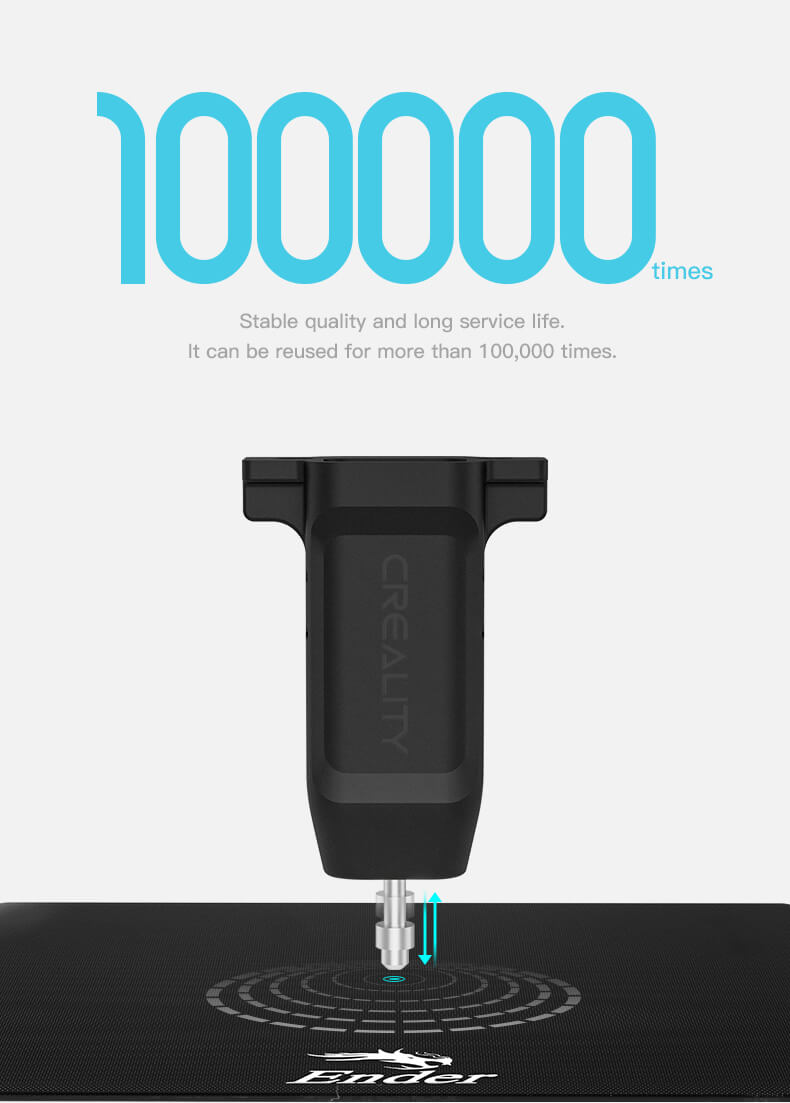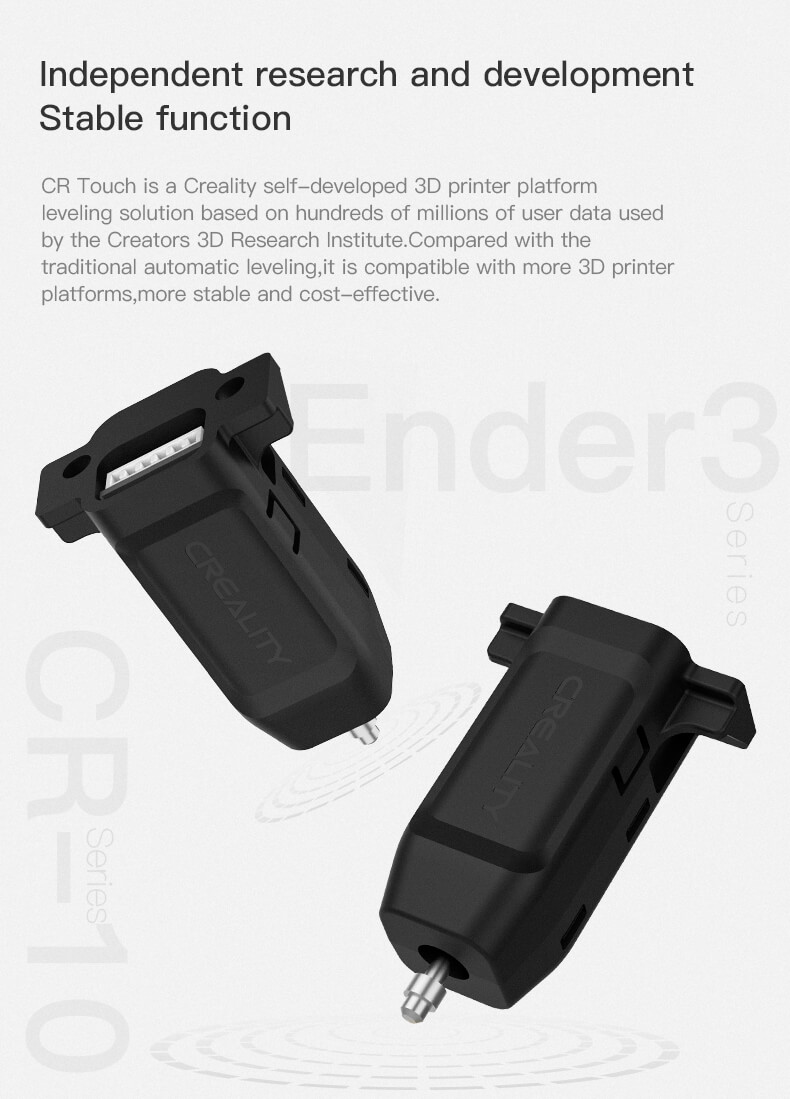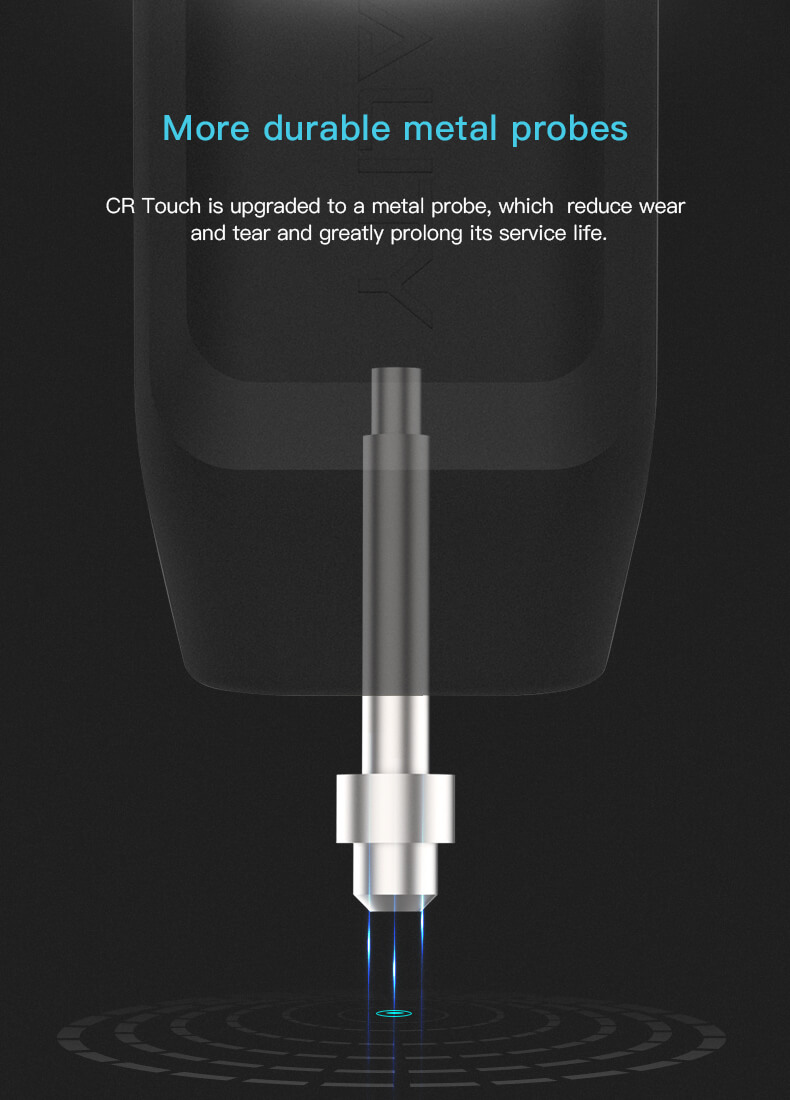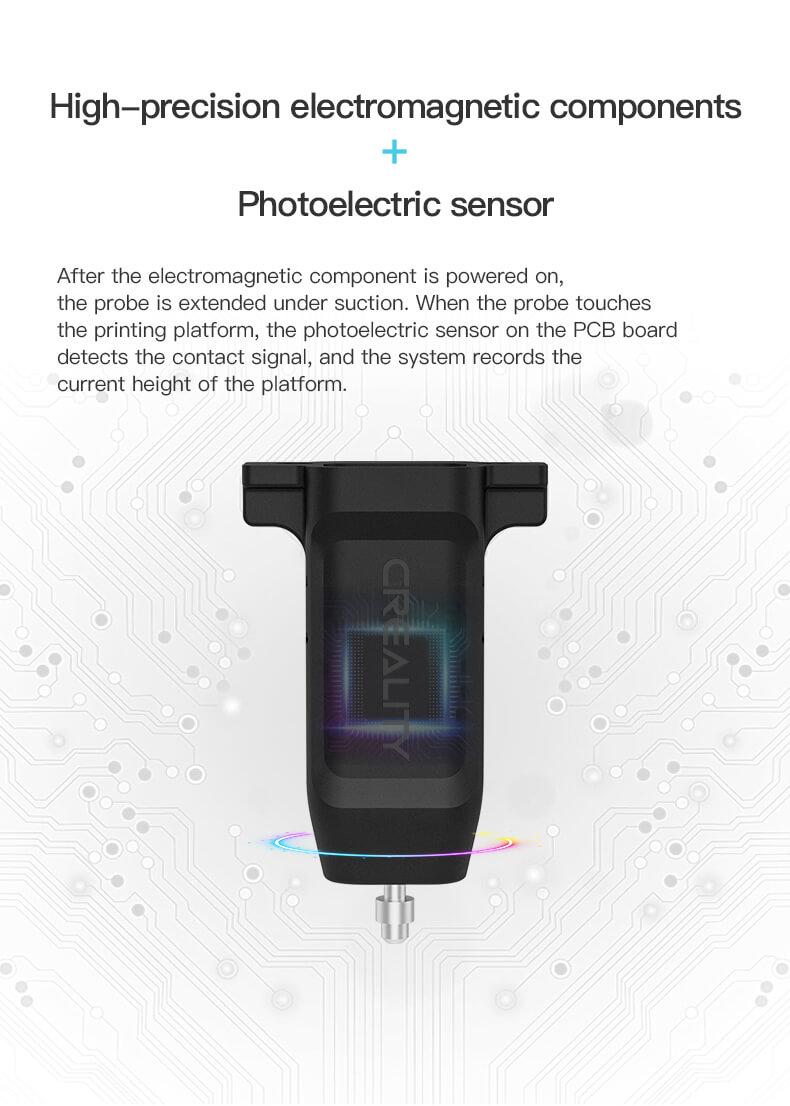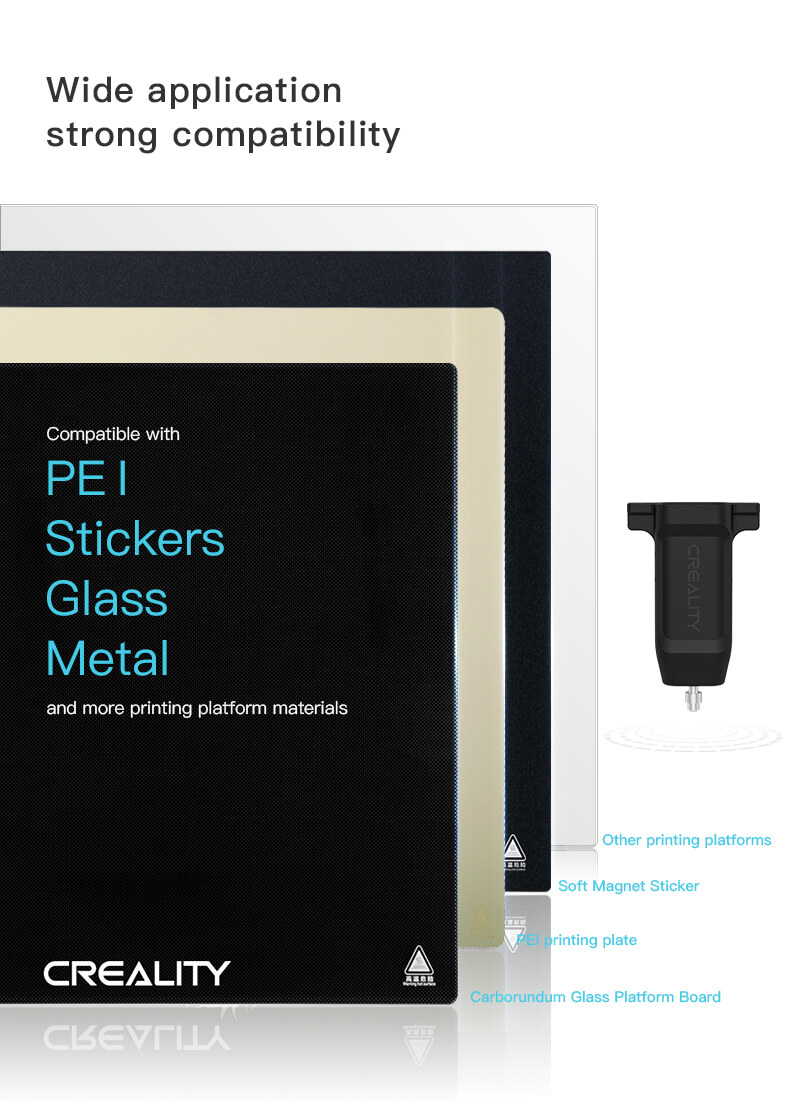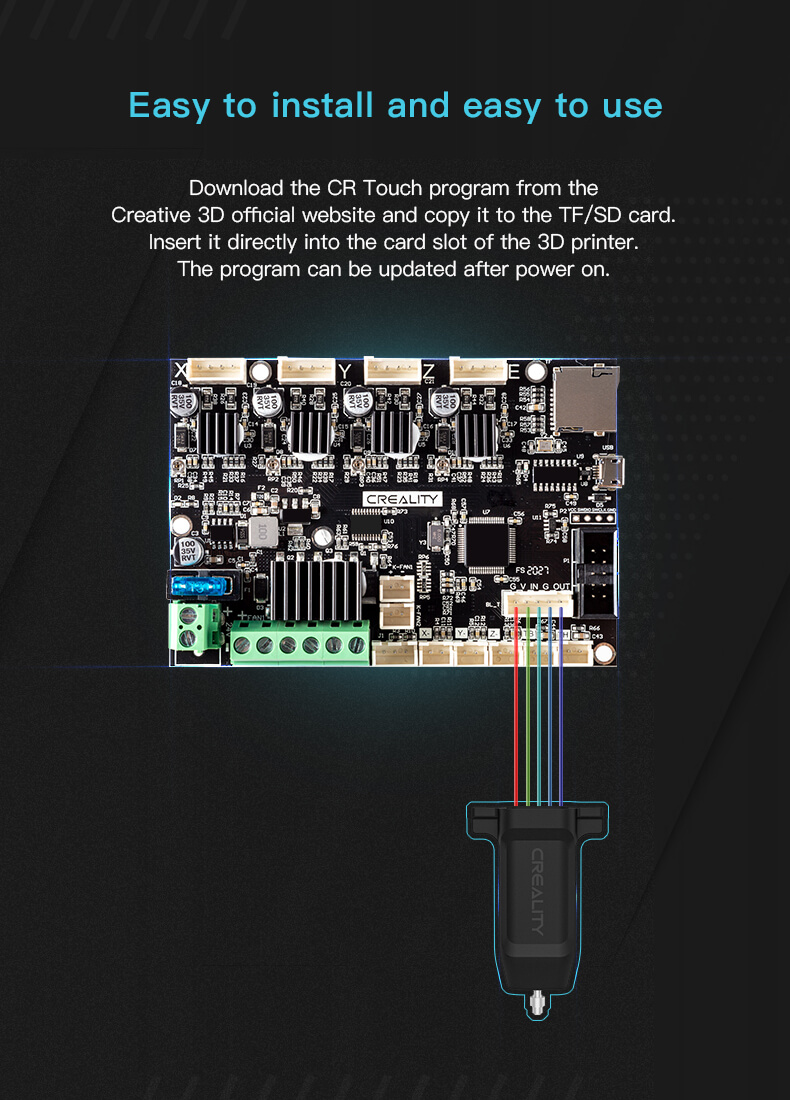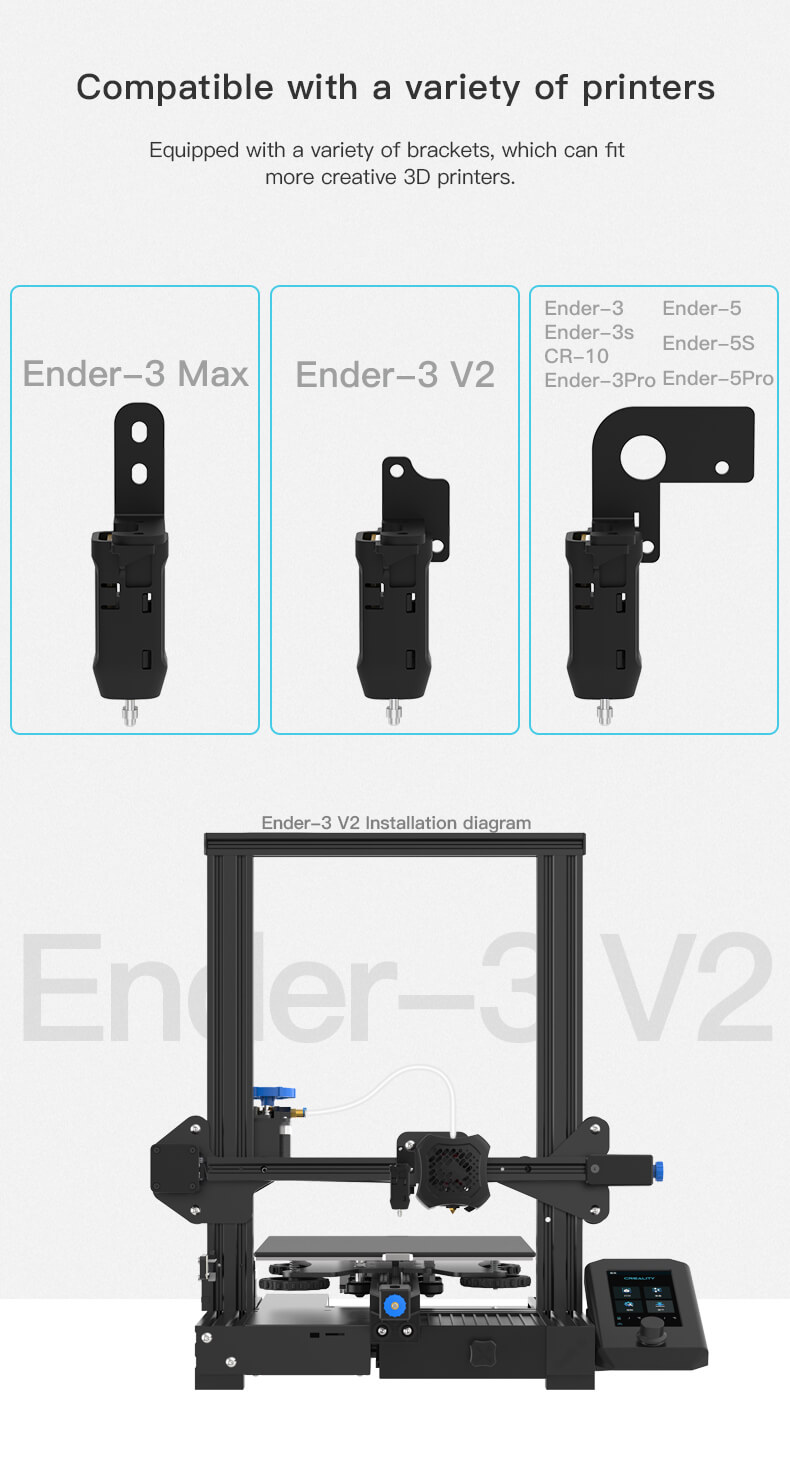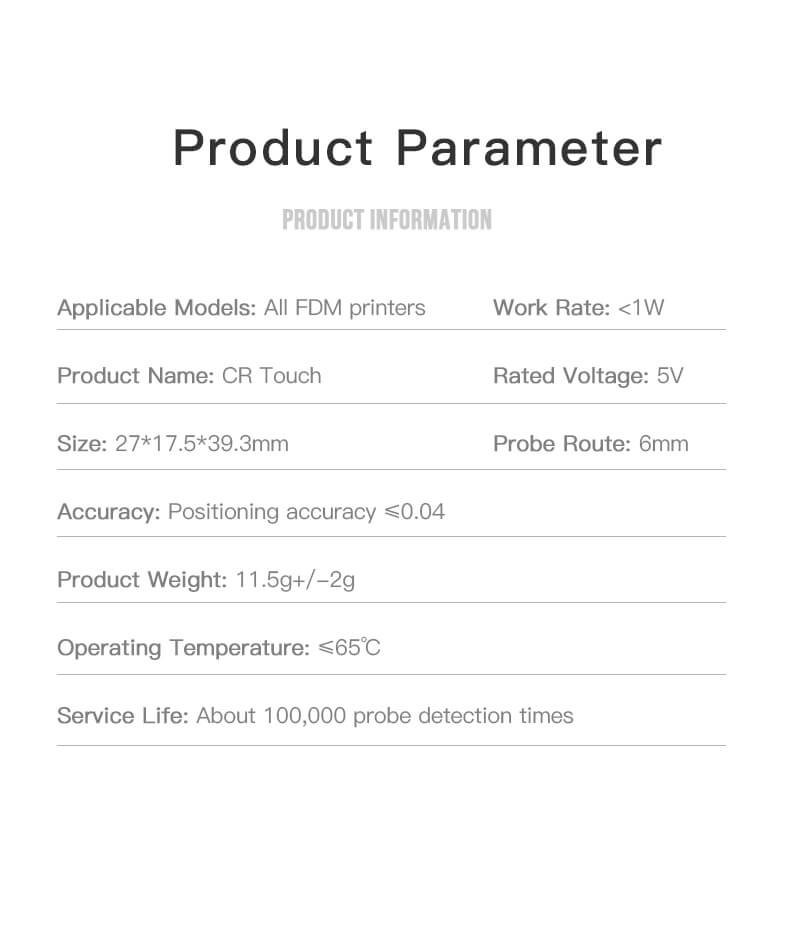 The CR-Touch is a Creality 3D research institute self-developed 3D printer platform leveling solution based on hundreds of millions of users' data used by the creators. It is fully compatible withAntclabs's BLTouch.
 
Compared with the traditional automatic leveling, it is compatible with more 3D printer platforms, more stable, and cost-effective. CR Touch is upgraded to a metal probe, which reduces wear and tear and greatly prolongs its service life.

The CR-Touch is compatible with these 3D Printers:
Check out this video by My Tech Fun, installing CR-Touch on to Ender-3 V2:
Installing CR-Touch to 32-bit controller board (Both V4.2.2 and V4.2.7) of Ender-3, Ender-3 PRO or Ender-3 V2:
Installing the CR-Touch to the printer hot-end assembly.
Route and tidy up the wiring to the bottom of the printer, where the controller sits.
Open the bottom of the printer and connect the wires to the dedicated socket.
You will also need to remove the Z-stop switch.
Check and record the controller board version, it should be either V4.2.2 or V4.2.7.
Download the proper firmware according to your board version and CR-Touch.
Update the firmware using the FAT32 formatted microSD card, you can refer to the video to do that.
Power up and test auto-home, and always get ready to cut the power if the CR-Touch does not work!
Level the bed, set the Z-offset and Store settings :)
If it does not work, check if the firmware is updated correctly and the wiring.
Worry about installing the CR-Touch and updating the firmware on your printer controller to use CR-Touch? Don't worry, in terms of firmware, they are both compatible, you can always use the firmware for BLTouch for CR-Touch. Do check out these videos:
Another video by 3D Printing Doctor, installing the CR-Touch into Ender-3 V2:
In another video, CASS Designs install this CR-Touch into Ender-3:
My Tech Fun has also done a detailed review on CR-Touch and made the comparison with BLTouch:
ruiraptor did a BLtouch installation onto Ender-3 Max and since BLtouch and CR-Touch are compatible, I believe you can refer to this video for the installation to Ender-3 Max too:
Features and specifications:
Developed and produced by Creality
Comes with a 150cm length cable, terminated with a 5-pin connector for Creality 32-bit controller board
No wiring swapping or modification is needed for the 32-bit V4.2.2 or V4.2.7 controller board.
Comes with cable ties (tidy the cabling), screws, and CR-Touch mounting bracket/rack for many models of 3D Printer:

Ender-3S
Ender-5, Ender-5S, Ender-5 PRO
CR-10

Less than 1W power
Rated Voltage: 5VDC
Uses Electromagnetic and Photoelectric sensor
Probe length: 6mm
Size: 27 x 17.5 x 39.3mm
Accuracy: 0.04mm
Service Life: 100,000 Probe Detection
 Cable length: 150mm                                   
 Weight: 11.5gram
Operating Temperature: Less than 65ºC
 Compatible with all types of bed:
Packing list:
1 x Creality CR-Touch
1 x ~ 1.5 meter long wires terminated with matching connector for the V4.2.X controller board, 5-pin connector for BL_T port.
1 x Pack of Cable Tie
1 x Mounting Rack/Bracket for Ender 3 V2 Hotend Assembly
1 x Mounting Rack/Bracket for Ender 3/PRO Hotend Assembly
1 x Mounting Rack/Bracket for Ender 3 MAX Hotend Assembly
1 x Screw set
1 x Printer Manual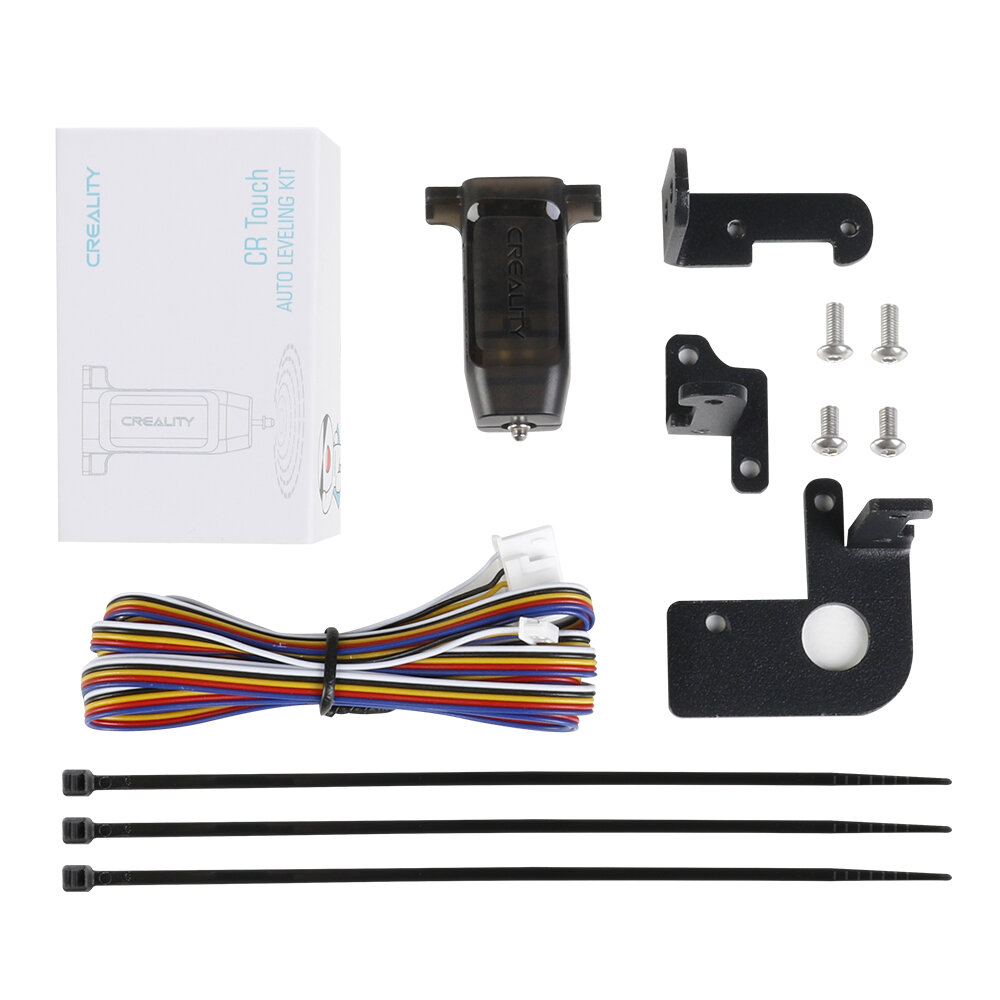 Resources: