Description
Note: This page consists of 3 different types of 10 cm jumper wires. Please select your preferred option.
These are very handy 40-way 10 cm length of rainbow jumper wires. You will need it for making wire harnesses or jumpering between headers on PCBs. These premium jumper wires are a little over 3.9" (10cm) long and come in a 'strip' of 40 (4 pieces of each of ten colors). They have 0.1"(100 mils) sockets on either end and fit cleanly next to each other on standard-pitch 0.1" (2.54mm) header. You can always pull the ribbon wires off to make individual jumpers, or keep them together to make neatly organized wire harnesses. And with these features, these jumper wires are very suitable for Raspberry Pi, Maker UNO, breadboards, and other microcontrollers.
For example, this is one of the male(square) to female jumpers:
For example, this is one of the female to female jumpers:
Wires are the connecting parts of a circuit. Jumper wires are small wire ducts that can be used to connect components to each other on breadboards or elsewhere. This jumper wire provides easier connections without the need to solder.
The colors are arranged in sequence of 10s at the consists of:
Brown
Red
Orange
Yellow
Green
Blue
Purple
Grey
White
Black
That is the reason sometimes these jumper wires are called Rainbow wires.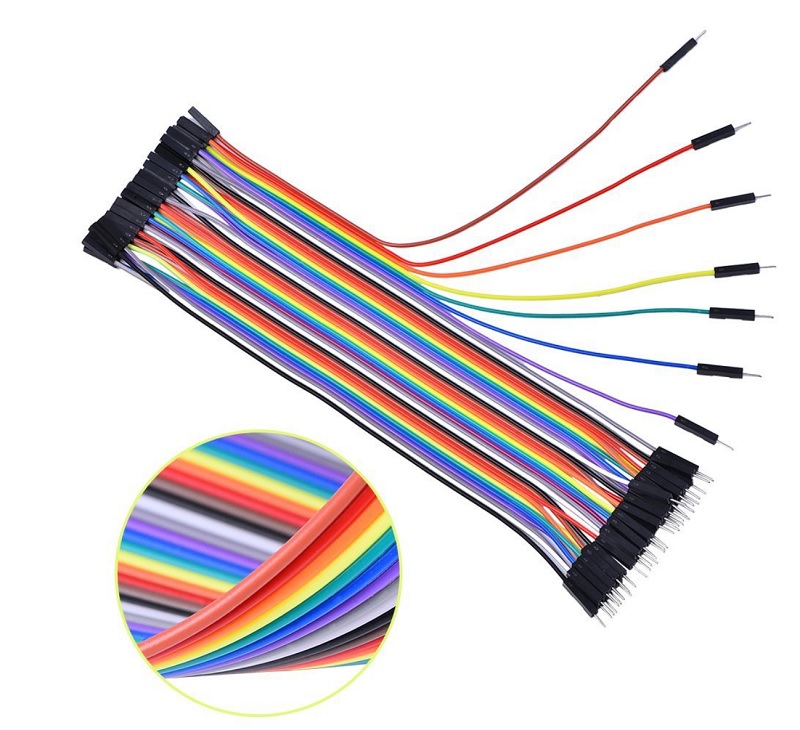 Note: The length of the jumper wires is sometimes a bit longer than what is listed.
 
Features:
2.54mm, 100mil pin to pin spacing header
Length: ~10cm
Come in 40-way color-coded wires set
Colour: Brown, Red, Orange, Yellow, Green, Blue, Purple, Grey, White & Black
Square pin headers
Come in three variations:

Male to Male
Male to Female
Female to Female

Compatible with:

Raspberry Pi 40-pin GPIO
Arduino UNO, Mega, Maker UNO
NodeMCU, NodeMCU32
Breadboard

Can be peel off each other to get independence jumper
Perfect for digital making and prototyping
Packing list:
Male to Male

1 x  40-Way 10cm Male to Male Jumper Wire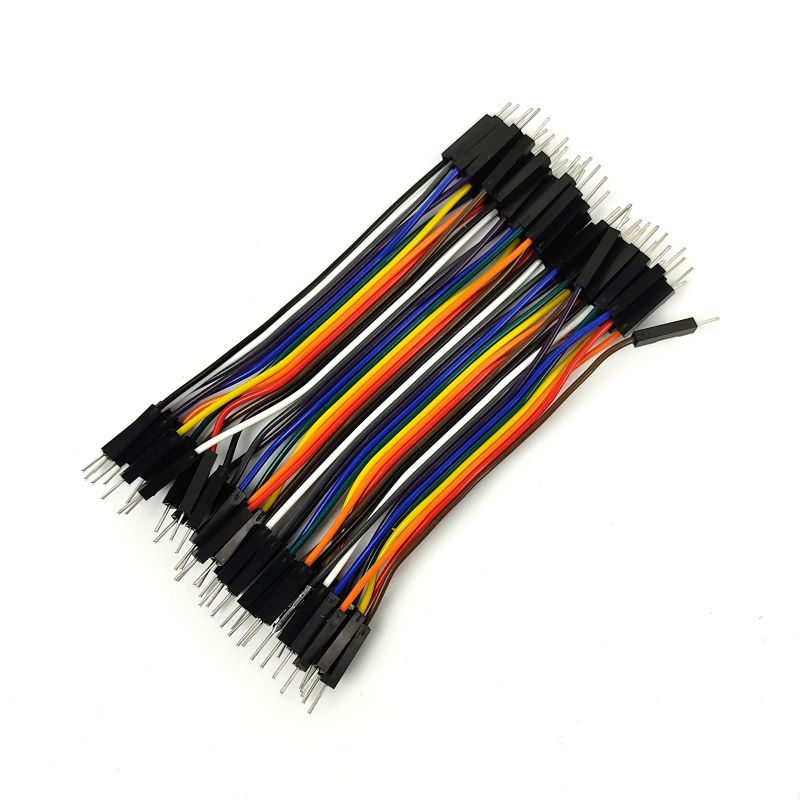 Male to Female

1 x  40-Way 10cm Male to Female Jumper Wire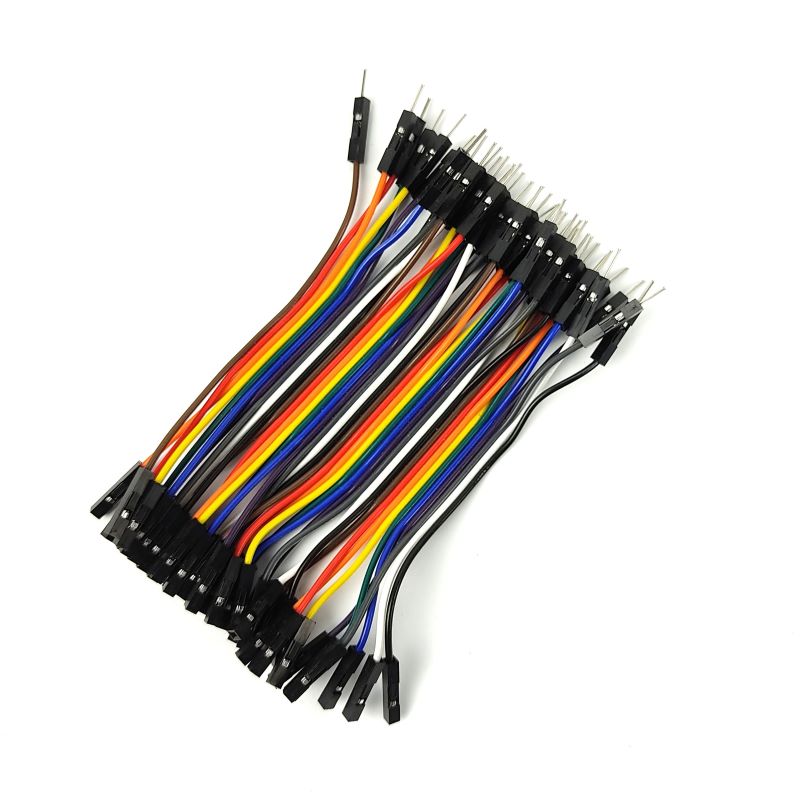 Female to Female

1 x  40-Way 10cm Female to Female Jumper Wire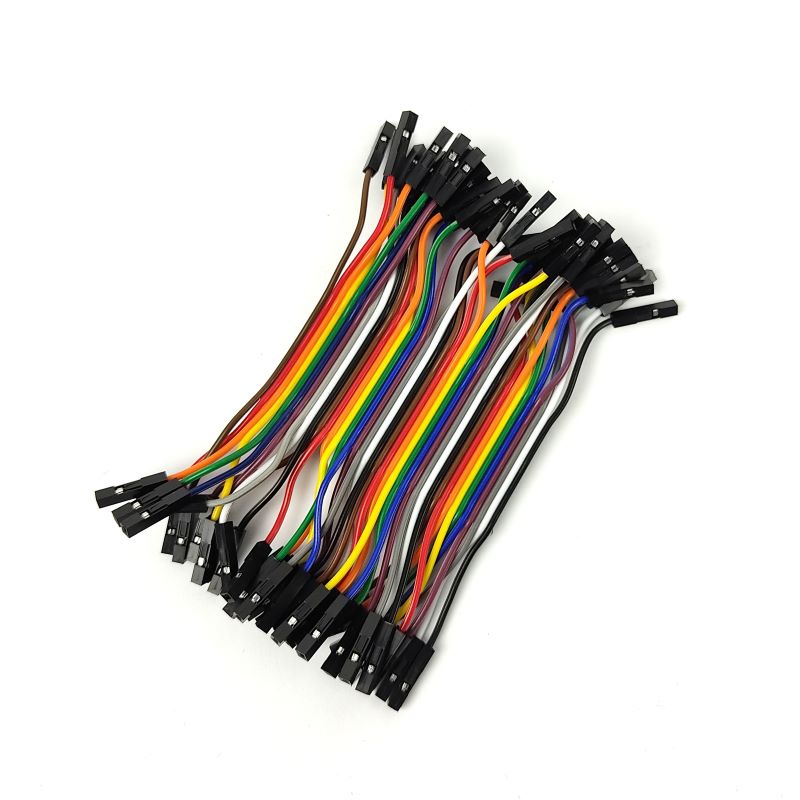 Reviews (223)
Total Reviews (223)
5

98.21%

4

1.79%

3

0%

2

0%

1

0%